2023 International Youth Leadership Finance Summit
The 2023 International Youth Leadership Finance Summit (IYLFS) will be held online from 13th-15th January, 2023. IYLFS is a student competition event hosted by the Master of Finance (MF) Program of the Shanghai Advanced Institute of Finance (SAIF) at Shanghai Jiao Tong University.

IYLFS aims to provide an interactive learning platform for undergraduate students to cultivate their leadership, communication and organizational skills. We strive to connect the best students of all disciplines across the world, and offer them a unique learning experience through hands-on study of business cases, and face-to-face communication with business leaders and scholars.

Background:
As the world is facing increasing challenges such as the climate crisis, environmental pollution and economic downturn, Environmental, Social and Governance (ESG) Investing has drawn more and more attention from the global investment community. This increased awareness has been spurred by shifts in demand from across the finance ecosystem, driven both by the search for better long-term financial value, and a pursuit of better alignment with values.

With the theme of "ESG Investing", the summit invites aspiring young people worldwide to share their ideas and demonstrate their team spirit and leadership. How to expand the product supply and investment scale of ESG investment? How to improve the infrastructure of ESG investment, and promote the formation of universal standard for the information disclosure?ESG investment is a systematic endeavor. How to form a joint force of governments, real economy enterprises, investment institutions, and other entities of ESG investment? Let us find out the answer together.

The application portal for the 2023 IYLFS is now open, and we welcome students worldwide to apply!

Date: Jan. 13th–15th, 2023(GMT +8)
Online
Registration Link
*Please complete the application on PC
What's in IYLFS for You:
Dive deep into the most impactful financial topics
• Interact with and learn from SAIF professors and industry leaders
• Meet and compete with the most talented global elites
• Showcase your insights and develop new skills
• Gain international competition experience
• Opportunities to:
- Win cash prizes
- Get a SAIF MF Admissions Interview Fast Pass
- Receive at least 25% MF tuition scholarship*
* International participants who win First, Second, or Third Prize in IYLFS and later enroll in MF program, can get at least 25% MF tuition scholarship.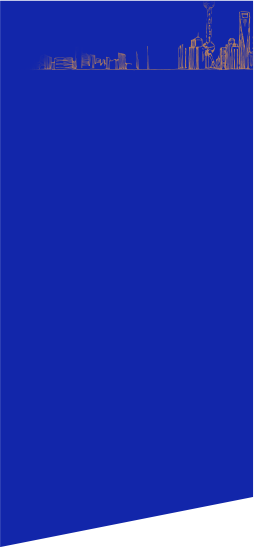 Master of Finance
Competition Overview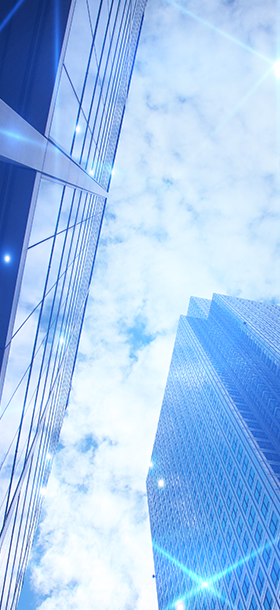 Summit Date: 13th–15th, January 2023
Venue: Online
Application and Finalists Selection Procedure:
1.Participants should register and submit applications individually in the IYLFS application system;
Eligibility for application: All full-time undergraduate students are welcome; we encourage students from all backgrounds to apply;
2.Participants are to form on voluntary basis teams of 4 to 6 and are encouraged to have team members from different disciplines with diverse academic backgrounds;
3.Each participating team is to choose one of the three topics (listed below) and submit a group research report. The report must be submitted before the deadline. The organizing committee will select the finalists based on the quality of the reports. Selected teams will present their final reports online.
4.At the final presentation, teams will have a chance to showcase their academic strength and creative thinking in front of a group of experts consisting of professors and industry leaders. A following Q&A session will further provoke their thoughts on the topic.
* Participating teams are expected to demonstrate unique insights and strong analytical skills. Reports should be written clearly with good quantitative analysis.
2023 Summit Topics
Topic 1:
Financial instruments play an important role in promoting green and sustainable development. Among many green and sustainable financial instruments, Green Bonds and Sustainability-Linked Bonds are favored by investors because of their simple structure. Please conduct a case analysis of either Green Bond or Sustainability-Linked Bond. (The case analysis may include but is not limited to the definition of the bond, its characteristics, its difference from ordinary debt, its importance to ESG, etc.).
Topic 2:
Information disclosure is fundamental to ESG practice. Presently, there have been a number of international standards proposed for ESG information disclosure, and each standard has different emphasis and characteristics. Please select two disclosure standards which you think are mainstream or important, and elaborate on and compare the differences and characteristics between the two standards.
Topic 3:
There is by now a consensus that the carbon emission market plays an important role in helping reduce carbon emission and achieve the temperature control goal of the Paris Agreement. However, the efficient operation of the carbon emission market requires not only its solid theoretical foundation, but also a set of practical protocols of operation. Please take the EU carbon emission market as an example to discuss in detail the protocol of operation and theoretical foundation of the carbon market. In your discussion, please give particular attention to accuracy of data and systematic description of the structure of the market.
Language of Report:
The research report must be submitted in English
The presentation during the summit will be conducted in English
Application Time:
Application period: 21st October - 18th December,2022
Report submission deadline: by 18th December 2022 at 23:59
Where to apply:
https://apply.saif.sjtu.edu.cn/user/login/saif/43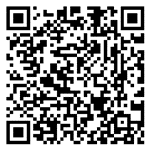 Kindly click the above link or QR code to apply
Please login the system and apply by using your desktop/laptop web page
About IYLFS
Eight summits have been successfully held since 2013, during which 971 carefully selected undergraduate students from top universities worldwide participated in the event. 46 media outlets reported on the summit, including China Daily, CBN, Shanghai Education channely along with many others.

In the past eight years, many brilliant senior executives from companies including partner of Panda Capital, partner of Qiming Venture, president of Principal Asia, partner of Lantern Venture and other well-known finance companies attended the summit.
Contact
No. 211 West Huaihai Road, Shanghai, 200030, China
Email: mf.summit@saif.sjtu.edu.cn
Tel: 86-21-62934968
Wechat: SAIF-MF
Sina Weibo: SAIF_MF
Facebook: Saifermaster
LinkedIn: SAIF MF
https://mf.saif.sjtu.edu.cn