2022 International Youth Leadership Finance Summit
The 2022 International Youth Leadership Finance Summit (IYLFS) will be held virtually from January 15th to the 18th. IYLFS is a student competition hosted by the Master of Finance (MF) Program of the Shanghai Advanced Institute of Finance (SAIF) at Shanghai Jiao Tong University.

The lasting Covid-19 pandemic has revealed the close connection between our shared human community and Mother Nature. At the same time, recent extreme weather and climate changes all over the world have been a warning to humanity to ponder sustainable development. The global energy structure transition is coming to a crucial phase while the CPC's 14th Five Year Plan puts forward Chinas peak carbon and carbon neutrality goals. For a better future, the new era requires global enterprises to think actively about seeking sustainable economic choice and assume their proper corporate social responsibilities. Toward this common vision, the concept of ESG (Environment, Social Responsibility, and Corporate Governance) has raised attention worldwide. ESG is an idea and a way that business can be managed that judges a company by things other than its financial performance. ESG requires companies to strengthen their positive environmental impact, social impact, and governance attributes.

This year, we will put the spotlight on "Diversified ESG Solutions for a Better Future". The participating teams will create a real case ESG solution for a chosen company. Together at the 2022 IYLFS, we will explore ESG, practice business and finance in real world cases, and improve your teamwork and leadership. What exactly is ESG, from your perspective? How shall we balance economic effectiveness and environmental responsibilities in real case scenarios? How shall we turn promises into performance and create feasible plans for a company? How shall we dive deep into a particular industry within a short time frame? How shall we thoroughly understand the shifts in political and social priorities to create new opportunities for a company?

IYLFS provides an interactive and learning platform for outstanding undergraduate students and cultivates their leadership, communication, and organizational skills. We strive to connect the best students, from disciplines across the world, and offer them a unique learning experience through business competition and opportunities to exchange ideas with outstanding peers, business leaders, and great scholars.

The application portal for the 2022 IYLFS is now open, and we welcome students worldwide to apply!

Date: Jan. 15th–18th, 2022(GMT +8)
Online
Registration Link
*Please complete the application on PC
What's in IYLFS for You:
• Meet and compete with the global elites
• Interact with and learn from SAIF professors and industry leaders
• Showcase your intelligence and develop new skills
• Gain international competition experience that will highlight your resume
• Win generous cash prizes not to be missed:
- First prize teams will win 10,000+RMB cash prize
- Competition prizes for all participating teams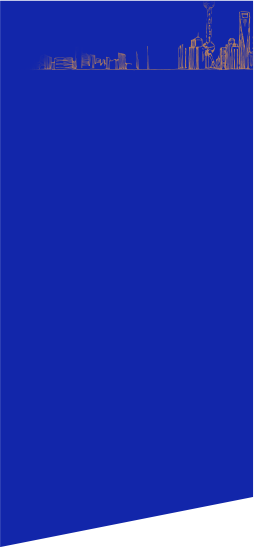 Master of Finance
Competition Overview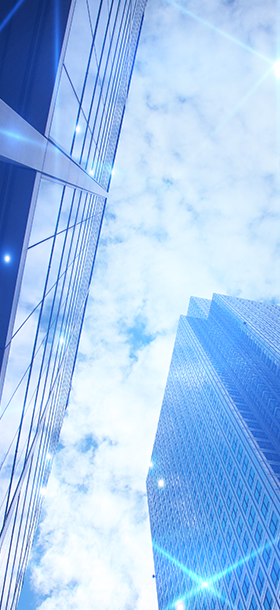 1. Sign Up and submit required application materials. Suitable participants will be invited via email by the IYLFS committee. If invited, you can officially confirm and gather a team.
2. Choose a company, as your case, on which you will carry out your ESG solution. The company can be in any industry, such as new energy, consumer retailing, high-end manufacturing, new materials, etc. We encourage participants to be innovative, and to find a company with potential in order to apply your domain knowledge and showcase your insight.
3. Prepare for the final presentation. Conduct in-depth research on the core business of the chosen company, create a practical ESG solution for the company, assess the effectiveness of the plan, and complete a comprehensive cost benefit analysis.
4. Final Presentation. Present the final ESG solution case to the judges, virtually. The presentation should include your understanding of ESG, your ESG solution and highlights, feasibility analysis of your plan, and the company's comments on your solution.
*Please refer to the "How to Apply" section.
The official language of the IYLFS: English
How to Apply
1. Time for application:
Nov. 4th to Dec. 2nd, 2021 (GMT +8)
2. Who can apply:
current full-time undergraduate students from all disciplines.
We encourage students to form teams of 4 to 6 from different disciplines with a combination of skill sets to apply for the IYLFS. Please note that each student should submit one individual application. You are also welcome to apply on your own, and we will help you form a team if selected.
For business cooperation, Please contact:
Ms. Wenjun Zhao
Tel: +86 21 62932141
About IYLFS
Eight summits have been successfully held since 2013, during which 971 carefully selected undergraduate students from top universities worldwide participated in the event. 46 media outlets reported on the summit, including China Daily, CBN, Shanghai Education channely along with many others.

In the past eight years, many brilliant senior executives from companies including partner of Panda Capital, partner of Qiming Venture, president of Principal Asia, partner of Lantern Venture and other well-known finance companies attended the summit.
Contact

No. 211 West Huaihai Road, Shanghai, 200030, China

Email: mf.summit@saif.sjtu.edu.cn

Tel: +86 21 62934968

WeChat: SAIF-MF

Sina Weibo: SAIF_MF

https://mf.saif.sjtu.edu.cn