Recruiters
At different stages of the career journey at SAIF, the CDC offers various types of activities including sharing, recruitment presentations, workshops and treks to acquaint recruiters with new talent. In this way, companies not only raise their visibility and branding at the school but also are able to find interns, young graduates and even those with significant industry experience. We welcome you to join in a partnership with us!

Industry Briefings

SAIF's "Career Discovery" series of lectures helps students quickly start their career exploration journey. CDC invites industry experts in IBD, Equity & Bonds Research, PE/VC, Asset Management and other financial sectors to cover industry briefings, career opportunities, development paths, and selection criteria in order to help 1st year students to match their interests and leverage their core competencies.

Campus Presentations

Campus talks hosted by employers are a great way to quickly showcase a firm's business in general, disclose its current season recruitment focus, and conduct direct conversations with students. Some firms conduct 1st round screenings by line managers on-site, right after the presentation, while other firms distribute interview pass cards to skip resume screening. CDC provides interview rooms for recruiters, as needed, during the recruitment season.

Autumn

recruitment season

Spring

recruitment season

SAIF Job Fair

Every April and November, the CDC organizes Job Fair (in-person), which creates a platform for recruiters and students to meet each other. This is a very efficient way for employers to access a large talent pool. It is also an effective way for the students to present themselves in front of a large group of recruiters in order to win a green pass for further interviews.

Autumn

recruitment season

Spring

recruitment season

AIM+ Program

The AIM+ designator is an acronym for Alumni; Industry; Multiple dimensions, people, activity types and Mentors. The program is open for current students including MF, full-time MBA and part-time MBA. The alumni and industry mentors are grouped by their job functions. All activities are conducted by the group and organized by group members. The activities can be a formal sharing, a company visit, a stock pitch session, lunch & dinner together, or even a short trip. The AIM+ program serves as a platform for current full-time and part-time students to learn more about industry practices, enhance networking skills and obtain guidance from both alumni and industry experts.

Career Treks

Career Treks build bridges between students and enterprise through on-site visits. On-campus talks and job fairs bring recruiters to campus. Career treks enable students to reach out and get a closer look at how an enterprise is being operated by touring within it, meeting the management team, listening to the founder's speech, and visualizing its culture. CDC has led Career Treks to Shenzhen, Nanjing, and Hong Kong over the past few years. In the future, the treks will be expanded to more inland cities that are manufacturing and technology hubs, and later to overseas destinations such as Singapore and beyond.
HOW TO RECRUIT AT SAIF
Job Posting
Career Fair
Business Projects
Recruitment Talks
Request for a
Résumé Book
Competitions
PARTNERSHIP
Intership Base
AIM+ Program
Career Treks
(Overseas Module)
CPTP Workshop
Series
List of Recruiters
Adfaith Consulting
Advancy
Aegon-Industrial Fund
Akuna Capital
AT Keaney

Bain & Company
Banque Intenationale à Luxembourg
Bank of America
Bank of China Investment Management
Bank of China (Headquater)
Bank of Ningbo
Barclays
Barings Asset Managemet
BlackRock
Blackstone
BCG
Bloomberg
BNP Paribas
Bocom Schoders
Bosera Funds
Bridgepoint Capital
Byte Dance

Canada Pension Plan Investment Board
Cargill
CDH Investment
China Asset Management
China Central Depositoy & Clearing
China Development Bank
China Financial Futues Exchange
China Investment Corporation
China Renaissance Group
China Resources
China Securities
China Trust Registration
China Universal Asset Management
China International Capital Corporation
Chong Yang
Citadel
Citi Bank
CITIC Capital
CITIC Securities
CITICPE
CMB Wealth Management
CPIC Fund
Credit Suisse
CVA
CVC Capital Partners

Dacheng Fund
Deutsche Bank
DTL

E Fund
East Asia Qianhai Securities
Eastmoney Securities
Everbright Securities
EY Consulting

Fidelity
Fortune Capital
Fullgoal Fund
Fung Group

Gaojie Capital
GF Fund
GIC
GLP
Goldman Sachs
Greenwoods
Guosheng Securities
Guotai Junan Securities

Harvest Fund
Hang Lung Properties
Highlight Capital
Hillhouse
Hony Capital
HSBC
Huatai Securities
Huatai-Pinebridge Investments

ICBC Credit Suisse Asset Management
IDG Capital
Industrial Bank (Headquarter)

JIC Trust
Johnson & Johnson
Juxin Leasing

LEK
Legend Capital
Longshu Capital

Macquarie Bank
Maison Capital
Maxwealth Fund
McKinsey
Meituan
Meritco Services
Minghong Investment
Monitor Deloitte
Morgan Stanley
Morgan Stanley Securities

New Horizon
Nomura
Novartis

OC&C
Optiver
Orient Securities

Penghua Fund
Pengyang AMC
Perseverance Asset Management
Ping An Asset Management

S&P
Sequoia Capital
Shanghai International Group
Shanghai Stock Exchange
Shenwan Hongyuan Securities
Shenzhen Capital Group
Shenzhen Stock Exchange
Siemens Consulting
Silver Lake
Sinolink Securities
Sino-ocean Capital
Societe Generale
Southern Asset Management
Southwest Securities
SPD Bank
Springs Capital
Standard Chartered
State Administration of Foreign Exchange
Strategy&
Swire

Taikang Asset
TPG
Tecent Investment
Temasek
Thermo Fisher
The Hina Group
Tianhong Asset Management

Wanda Commercial Real Estate
Warburg Pincus
Wellington Management Hong Kong
WorldQuant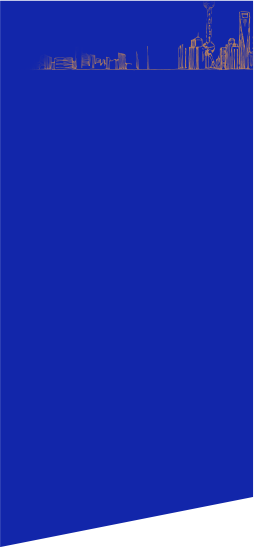 Student Careers