Milestones
2022

2021

2020

2019

2018

2017

2016

2015

2014

2013

2012

2010

2009
Jan

Professor Shijun Cheng succeeded Professor Chun Chang as the new Executive Dean of SAIF.

May

The AACSB Continuous Review was conducted and SAIF's accreditation was extended for an additional five years.

September 14

The Endowed Chair Professorship was initiated. The titles of "SAIF Chair Professor" and "Huifu Chair Professor" were awarded to Professor Jun Pan and Professor Chun Chang respectively

June 15

SAIF's MF Program ranked No. 1 in Asia for the third consecutive time

January 10-11

The 2nd SAIF International Review was conducted

July 18

Professor Guangshao Tu and Professor Jiang Wang were appointed as Executive Directors of the SAIF Board

April 20

Shanghai Advanced Institute of Financial Research (SAIFR) was established.

April 19

The 10th anniversary of SAIF.

March 9

The Advanced Finance Program in collaboration with Wharton was launched.

October 25

The International Financial Center Research Professional Committee was launched by Shanghai Financial Association at SAIF.

June 18

SAIF's Master of Finance program continued to hold the No. 1 position in Asia and jumped 4 places to rank 10th globally by the Financial Times.

May 16

SAIF entered into a Memorandum of Understanding with the Wharton School of the University of Pennsylvania, whereby the two schools formed a long-term strategic collaboration partnership.

November 24

SAIF established a 10-year collaboration partnership with National Bureau of Economic Research (NBER). The two parties will co-organize a series of international conferences on economic policies.

June 19

SAIF's Master of Finance program was ranked 1st in Asia and 14th in the world by the Financial Times.

June 20

SAIF made a strong debut in the Financial Times' annual ranking of the best Master in Finance (MF) programs in the world, ranking 2nd in Asia and 28th in the world.

March 16

SAIF officially opened its campus in Pudong and signed the strategic cooperation agreement with the Shanghai Lujiazui Finance and Trade Zone Management Committee.

February 28

SAIF received AACSB Accreditation and became one of the youngest AACSB-accredited business schools in the world.

September 01

SAIF expanded its presence with the opening of a new office in Shenzhen.

March 28-30

The External Review Committee, comprised of 6 prestigious international financial experts, visited SAIF and fully affirmed SAIF's achievements over the past five years.

January 01

SAIF was granted AACSB membership.

September 15

DBA in Global Financial Management was launched with Arizona State University.

July 31

SAIF opened its campus in Beijing

June 27

The Finance EMBA program was launched.

September 19

The Finance MBA and MF programs were launched.

August 12

China Academy of Financial Research (CAFR), the research institute affiliated with SAIF, was officially inaugurated.

April 19

SAIF was officially inaugurated.

February 20

The first SAIF Board meeting took place, during which the SAIF Constitution was adopted.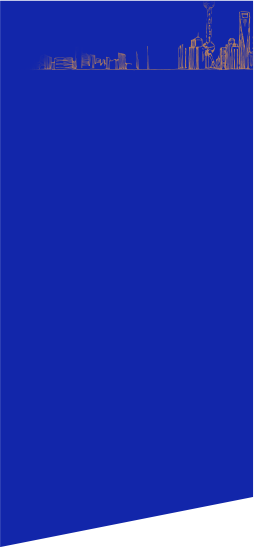 About