Chirui Chang has always been a top student. In his junior year, he joined SAIF by chance and started his two year learning journey where he mastered professional knowledge and gained comprehensive skills. After graduation, he received an offer from Morgan Stanley and planned to do further work in the field of quantitative finance. A group of beloved "comrades" is his biggest reward in the past two years.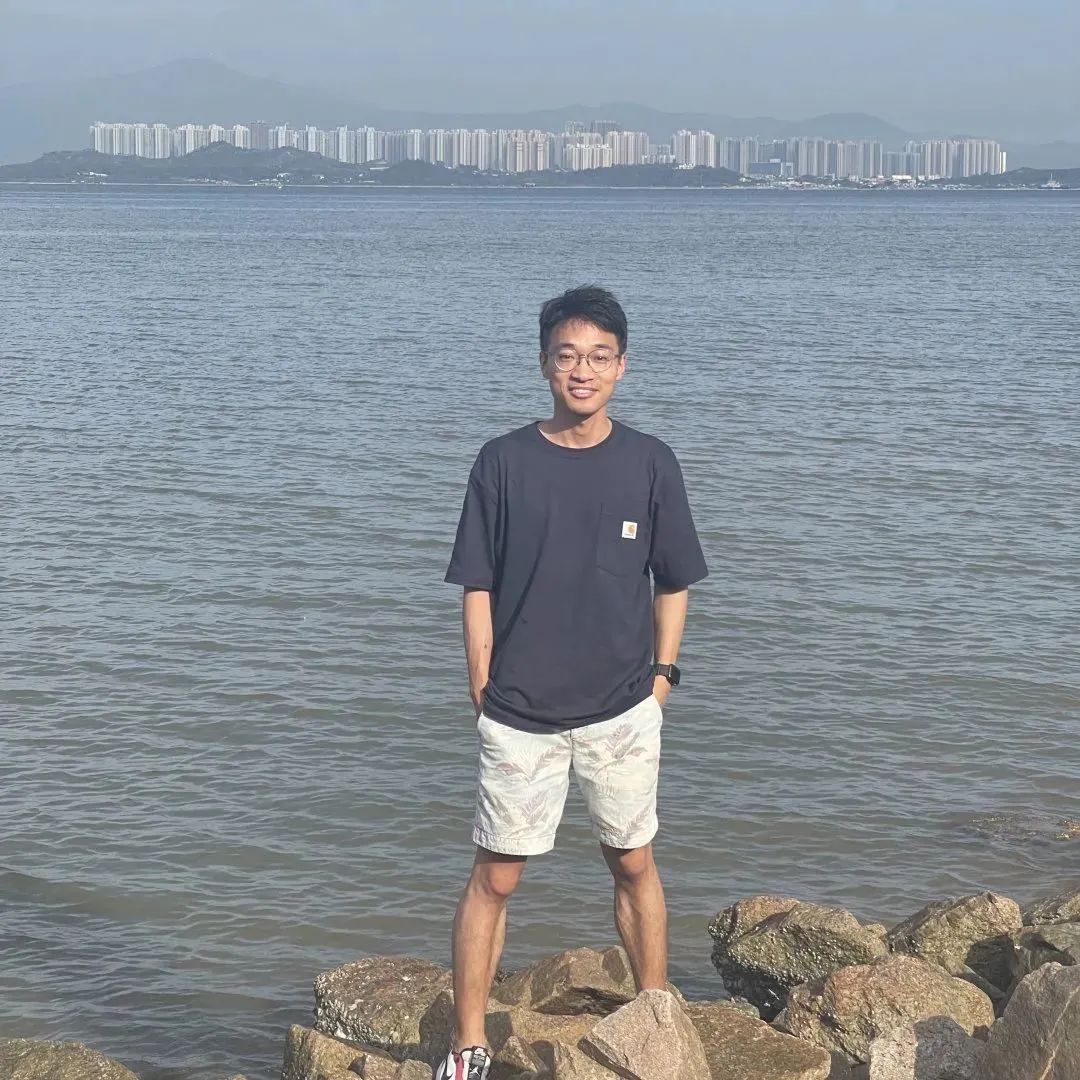 For what it's worth,
it's never too late,
or in my case, too early,
to be whoever you want to be.
There is no time limit, start whenever you want.
You can change or stay the same.
There are no rules to this thing.
We can make the best or the worst of it.
I hope you make the best of it.
And I hope you see things that startle you.
I hope you feel things you never felt before.
I hope you meet people with a different point of view.
I hope you live a life you're proud of.
If you find that you're not,
I hope you have the strength to start all over again.
—— The Curious Case of Benjamin Button
Chirui Chang quoted a movie monologue in the acknowledgment section of his graduation thesis, as mentioned above. He thought that it was worth reading at every stage of life and he wanted to deliver it as a graduation speech to his classmates.
Since he was a child, Chirui Chang has always been among the top students. Being a member of the Youth Honored Program of Qian Xuesen Honors College at Xi'an Jiaotong University, Chang had a double degree in Management (Industrial Engineering) and Economics (Finance), ranking first in overall scoring.
Knowledge Isn't the Only Thing I Learned at SAIF
In the beginning, Chirui Chang preferred top business analysis Master's programs rather than SAIF. Then he happened to participate in the mini-camp of the SAIF MF Program which was recommended by the seniors. Through the camp, he had the opportunity to communicate directly with professors at SAIF and learn about the curriculum design and international cultivation system of the FinTech Track.
Chang was interested in FinTech and he believed it would have a prosperous future. After participating in the camp, and comparing it against a large number of prestigious programs at home and abroad, he believed that SAIF's FinTech Track was at the international forefront. Although he also received offers from other famous universities in China and beyond, he chose SAIF after he successfully was admitted to the SAIF MF-FinTech Track.
"The FinTech Track combines the innovation spirit of SAIF and the abundant resources of SJTU so that I can't help joining it. The curriculum design and talent cultivation philosophy of the program fit well with my background and career plan. FinTech can benefit me most and I am very honored to be in the first batch of students for the MF FinTech Track."
SAIF is the first in China to launch the MF-FinTech Track Program. Its innovative curriculum focuses on three areas: Finance, Statistics & Machine Learning, and Computer Skills & Applications.
Professor Xianglin Li was one of the professors who made the deepest impression upon Chirui Chang during his two years of study, and he was also the founder of the cultivation system for the MF-FinTech Program.
After discussions with international professors and industry leaders in the field of FinTech, Professor Xianglin Li (Associate Director of CAFR, MF Program Academic Co-Director) set up a rigorous and scientific curriculum system that could meet the needs of the global market, thus preparing future leaders in finance with solid academic knowledge and comprehensive skills.
The Machine Learning course taught by Professor Xianglin Li greatly broadened Chirui Chang's horizons. "The course has three modules. The basic and advanced modules are taught by Professor Li himself. In the third module, he invites a great scholar in the relevant field to give a lecture in each class, which gives us a rare opportunity to communicate with these experienced masters." Chang said.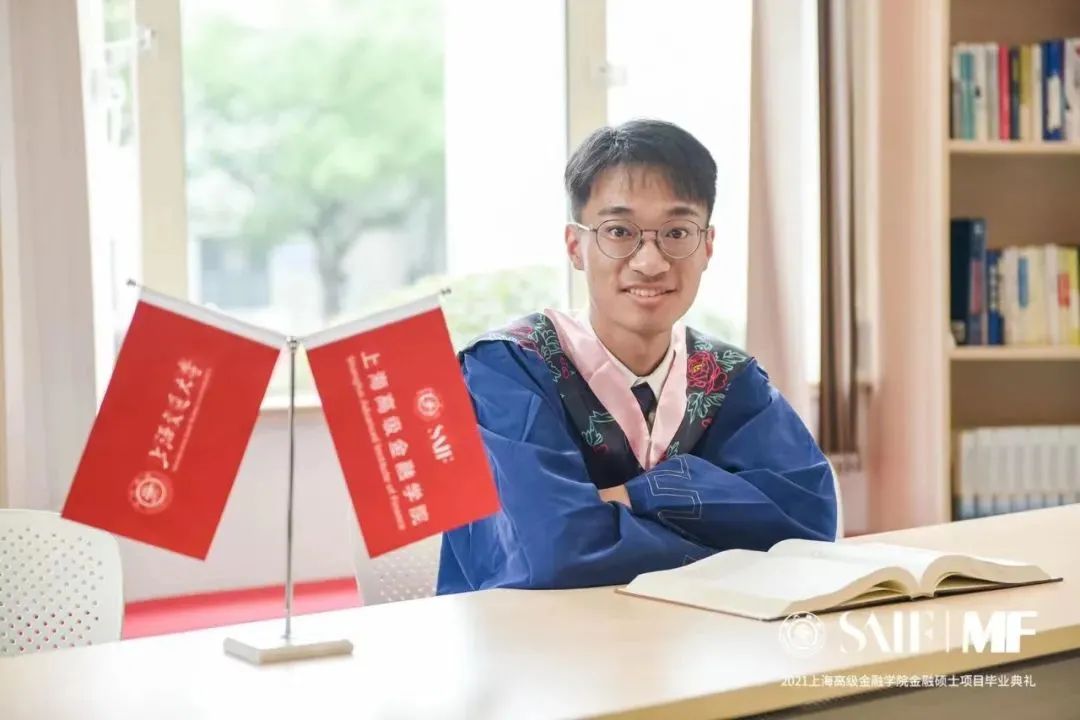 Humble and Enthusiastic Comrades
"Humble and enthusiastic," Chirui Chang answered when talking about his classmates.
Although FinTech Track was just launched, the SAIF MF Program had always been strict with its candidate selection. It mainly recruits highly-qualified students from top institutions with outstanding proclivities toward mathematics and programming. Before enrolling in the program, Chang was worried about the relationship between classmates.
To his surprise, he made deep friendships with his "comrades" during his two years of study. "Though it is said that finance industry is full of competition and infighting, classmates at SAIF are all kind, and the relationship between us is more like 'comrades in arms'."
Due to the unexpected Covid-19 pandemic, Chirui Chang and his classmates endured distance learning. Though separated from each other, they still shared job-finding experiences online.
Though internships and employment of the MF-FinTech19 graduates were hampered by the epidemic, it gave them a chance to deepen their friendship. "In such a situation, we shared information about job hunting and interview experience, supported and encouraged each other, and overcame difficulties together. I learned a lot from them, and was fortunate to spend my last campus days with them."
This year's graduates (classmates of Chirui Chang) all did well during recruiting, getting offers from top institutions, including: JP Morgan, Morgan Stanley, UBS, CITIC Securities, CICC, ETF Fund, Ubiquant, DTL, Tencent, and Microsoft.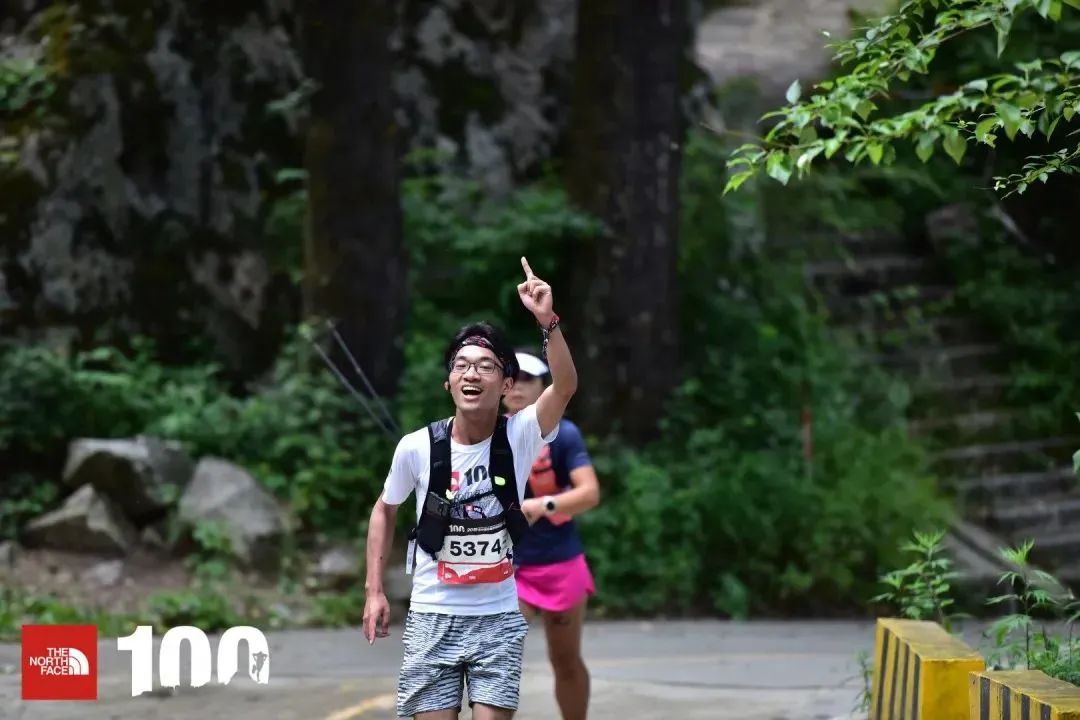 No Pain, No Gain
In his first year at SAIF, Chirui Chang received an offer from Morgan Stanley after a series of selections. It seems that his life was successful.
His learning experience at the Youth Honored Program had given him a clear vision of himself. "I don't think I'm gifted compared to my classmates who have read Thomas' Calculus twice when they were 15 years old. In my opinion, hard work is far more important than talent."
Through two years of study, he also had his own understanding of FinTech.
"I think finance is born to serve capital, which makes professional financial services mainly focus on institutions and a small group of individual investors.
With the development of computers and Internet, the integration of technology and finance greatly reduces the cost of financial services and significantly improves the ability to integrate and allocate resources. It means that high-quality financial services and customized financial products are no longer the privilege of the rich, and everyone can benefit from the development of technology.
The whole finance industry is undergoing an unprecedented inclusive change, and I hope I can contribute to its development."
Upon leaving the ivory tower, Chang will soon begin his professional life. "After leaving campus, I hope I can adapt to the workplace as soon as possible. Keep curious, always try something new, accumulate enough experience in this position and then think about the future. I hope I can be brave and proactive. I want to say thanks to everyone who helped and cared about me. I will stay true and keep moving."
No pain, no gain. Chirui Chang is full of confidence and hope for his future.