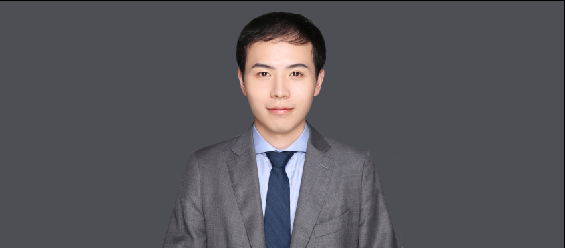 About Author
Nan CHEN
MF18 Student
Graduated from Applied Mathematics, Harvard College
Hi! My name is Nan Chen, and I am a student studying under the master of finance program at SAIF. I'm writing to not only introduce myself but also to share how I came to choose SAIF as my home for the coming two years. I hope that by writing about my experiences, I can help guide like-minded people into paths that are exciting and meaningful.
About Me
Last May, I graduated from Harvard College with a degree in Applied Mathematics. Like many of my classmates, I chose to continue my education instead of entering the bullish US job market. The reason was simple— four years of college learning sped by, and despite the all-nighters and the grueling pressure, I was craving more. I wanted to experience new things, meet new people, and confront new ideas. Graduate school offered all the above, so I packed my bags, diploma in hand, and headed to Shanghai for the next chapter of my life.
Before I can elaborate on how I came to this decision, I should briefly introduce myself: I am a Chinese American. I speak Mandarin. I studied at Harvard College concentrating in Applied Mathematics and Economics, and I have a deep passion for policy research and international affairs. I intend to pursue a career that is related to public policy. In the past few years, I had the incredible opportunity to work at a few of the world's leading policy think tanks. I spent my junior summer researching the Council on Foreign Relations, an international policy institution that played an instrumental role in drafting US-China relations back in the 1960s. (My work involved studying China's reserve and currency management policies) During the school year, I was a part-time researcher at the Center of International Development based at the Kennedy School, studying how developing countries could achieve sustainable growth. I was captain of the Harvard Billiards team, and I enjoy reading about history.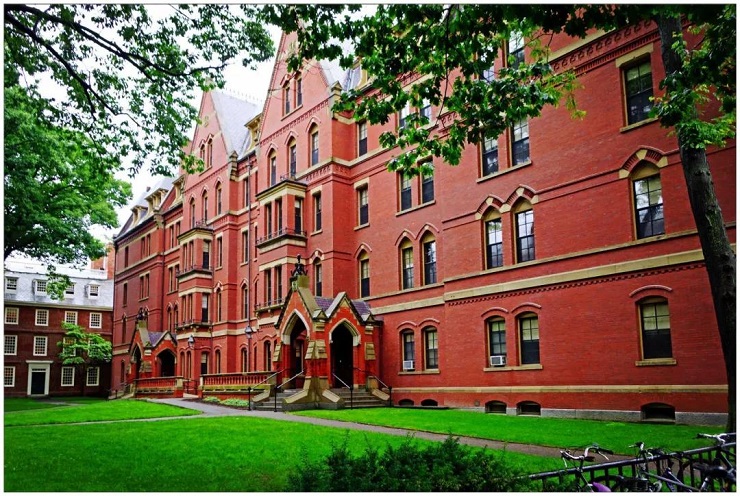 Why China?
So why China?" This is the question most asked regarding post-graduate plans. If I were to tell my past self that I will be attending a top graduate program in China, I probably wouldn't be surprised—at least for the China part. China, for years, has been a destination that I queued up for myself for the near future. I considered studying here as a crucial next step my for own growth: I am invested in China's development and its integration into the world, and I understood that I had to immerse myself in China to truly appreciate its culture and its perspectives. The question was not merely which program or school happened to be the right choice, but what was the best way to position me for the future and help maximize my value. My reasons for studying in China are simple, yet at the same time, personal—1) I believe that the relationship between China and the US will be one of the most consequential in my lifetime, and 2) I think that by observing and being part of China's development in the years to come, I can grow personally and prepare myself for a future where China is an essential part of my life.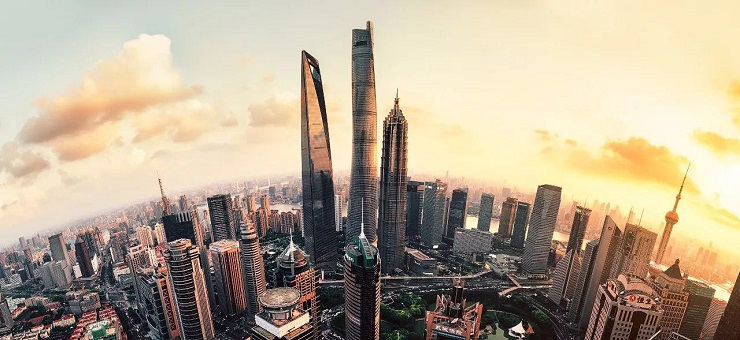 Why SAIF MF?
Many of my classmates have wondered how and why I chose SAIF as my next destination. The process goes back to last winter when I was researching and visiting potential graduate programs in China. SAIF was a compelling option for a few reasons.
First, I consider Finance a good fit for my graduate field of study. It naturally builds upon my undergraduate coursework in applied mathematics. I already have considerable experience in courses and research in international finance but lacked a more nuanced understanding of financial industries. I was drawn in by the importance of Finance in the realm of policy, as no industry has the potential to do quite as much good or harm as the finance industry. The devastating effects of the global financial crisis still loom large over the lives of millions, yet a bustling financial system is the backbone of the incredible growth of any economy.
More importantly, the school is situated at the heart of Shanghai, one of the most charming and vibrant financial centers in the world. I am no stranger to this city—flip through my passport, and you will find at least a dozen entry stamps from Pudong International. The Huangpu river nurtured my parents. My grandparents lived in this city weathering the toils and horrors of colonialism and war. And I experienced Shanghai through the lens of its breathtaking modernization. A microcosm of China's transformation, Shanghai embodies the optimism, resilience, and unbounded energy of the entire country. Frank Sinatra's famous line attributed to New York can be easily applied here: If I can make it here, I'll make it anywhere.
The courses at SAIF are taught in English by excellent faculty, and hence require minimal adjustment for me. And since the program is two-years instead of one, I will have more time to both learn about China and contemplate my future. SAIF is host to a respected think tank heavily involved in research on China's financial reforms. The list goes on.
I chose SAIF after considerable deliberation. I spoke with recent graduates of the program and asked for their impressions. I sought advice from professors who left tenured positions in western universities to pursue their calling in China. I enjoyed my correspondence with an incredibly warm and helpful SAIF admissions staff. In the end, I couldn't let pass an opportunity to study at a stellar graduate program, in an exciting part of the world, among the brightest and most determined group of people China has to offer.