Ranked No.1 during his bachelor's study at Nanjing University and awarded as the Excellent Graduate of Shanghai, Tao KONG (MF Class of 2010) had already gathered numerous glamor in titles while he was still a student. 5 years after graduation, he has now grown from a rookie into an elite in his industry. When asked about his success secret, he was very humble, "Resetting to zero takes me even further." Time flies and it has already been 5 years since the graduation of the class of 2010 and all past students have been fighting for their own success in various industries. Let us walk into the life of Tao KONG, Senior Analyst of China Universal Asset Management, and listen to his story.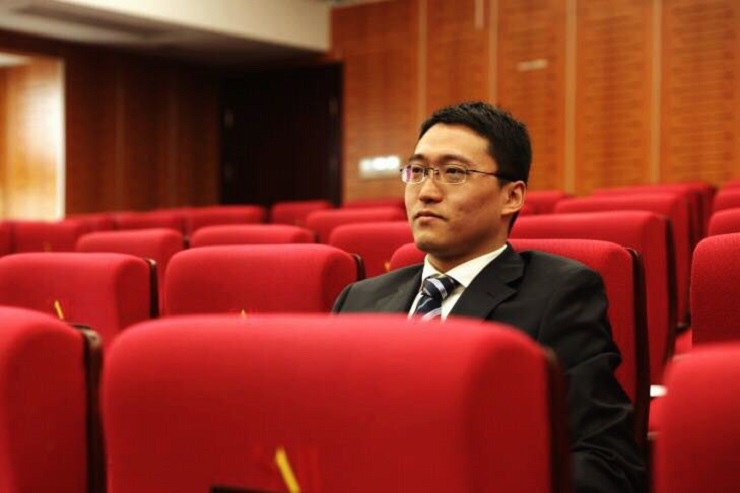 In the morning of the scheduled interview, it rained lightly. Tao, however, showed up early at SAIF looking sharp and full of energy. Despite the formal dressing, he was cordial and gentle, giving people a first impression of being low-key and humble.
The Past
Tao KONG obtained his bachelor's degree in Automation from Nanjing University. He has always been interested in finance and got offers from both SAIF and Guanghua School of Management (Peking University). He finally chose to come to SAIF without a hesitation, because he was deeply attracted by the excellent peers, strong faculty here at SAIF as well as the advanced coursework that are similar to that of overseas business schools. During the Summer Camp, Tao met top students from various universities in China. "Although we all had different backgrounds, everyone was the top of his/her field and we could learn a lot from one another. Even after graduation, we still now meet from time to time and I can learn something from them every time."
Looking back at the time spent at SAIF, Tao said, "The courses were very intensive and we indeed felt very pressured. However, now after we have started our career, I see those experiences as very helpful." When it comes to the course that gave him the strongest impression, the first course that came to his mind was SAIF LIVE taught by Prof. Charles Chang, Director of MF Program. "This is a course where we were able to combine in-class knowledge with practical experience. They invited many experts from the financial industry as mentors and instructors to lead the students through real-life cases. This course helped me apply the knowledge learned into reality." After working in the industry for several years, Tao feels that majority of the knowledge used in work is actually those learned at school. The only difference is that one needs to think more in addition to mastering the financial knowledge and tools. Only after understanding the fundamental assumptions will one be able to apply it into real work.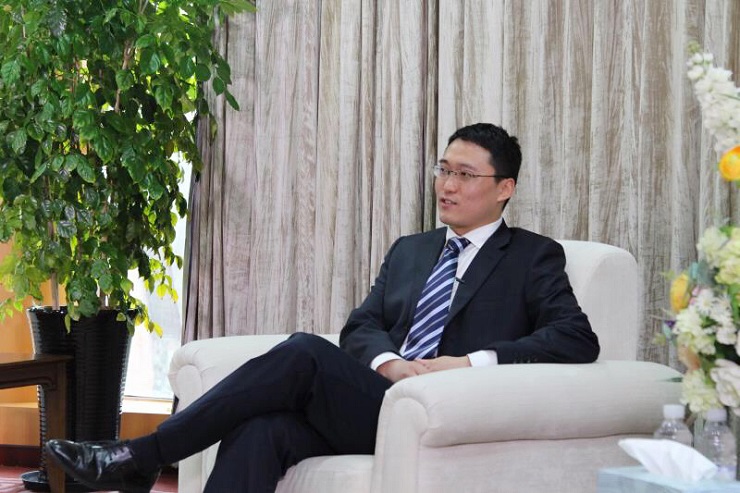 The Present
"Colleagues in the workplace all came from excellent backgrounds. Therefore, not only my professional knowledge but also comprehensive abilities were tested during work." As a senior analyst of China Universal Asset Management, Tao currently focuses on investment research and analysis. He reads research reports, analyzes strategies and competitive advantages of industries and companies, forecasts future developments in order to conclude meaningful investment advices.
"All capital market participants have experienced ups and downs, and uncertainty is something that everyone has to face." Tao has also encountered difficult situations during work. A company he has given a "buy" rating to experienced significant price volatility since it was in the early stage of development. "When the temporary loss has attracted all attention to myself, it was definitely a critical test for my mentality." In the end, through close tracking and research, Tao has confirmed his faith in the business model and the management team, and through effective communication, he has strengthened the confidence of the fund managers as well. Finally, the stock price rose back to its normal level. He said, "Most of my professional knowledge required at work was already obtained at SAIF. On the other hand, communication skills need to be improved during work in the real world. Sometimes a research analyst's job in similar to that of a psychological therapist to fund managers. Communication is particularly important. At the same time, trust among the team members also needs time to develop."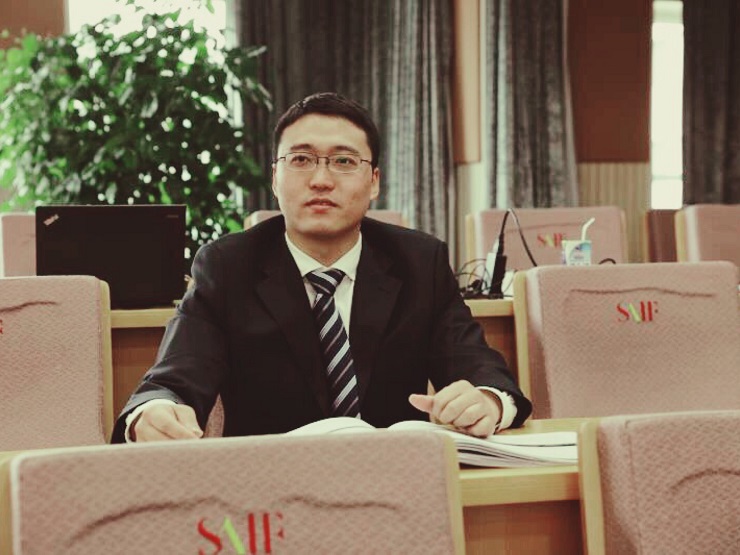 The Future
In the next five years, Tao hopes that he can transition from a research role to an investment role and become a top fund manager and generate more wealth for their customers. At the same time, he gave some advices to current MF students based on his own experience. In addition to fulfilling all responsibilities as students, they should improve their communication with their peers to broaden their horizon and learn from one another. In terms of career selection, interest is the best teacher. He sincerely hopes that students can correctly position themselves, fully make use of their own advantages and find a job they love. He also advised them to closely follow the market development in their daily life and utilize their spare time to personally experience the work conditions and natures of different industries.