The 17th China International Conference in Finance (CICF) was held in Guangzhou from July 9th to 12th, 2019. CICF was founded in 2002 by the MIT Sloan School of Management and other organizations. This year, it was co-sponsored by Shanghai Advanced Institute of Finance (SAIF) at Shanghai Jiao Tong University (SJTU) and the Department of Accounting of the School of Management at Jinan University. It was attended by financial experts and industry leaders from all over the world. This year's event has 894 registered participants, a record high.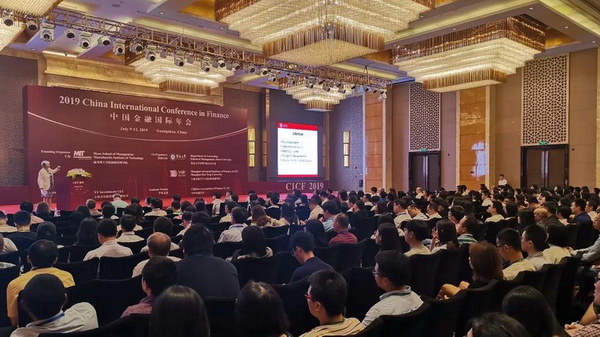 Prof. Jiang Wang, Mizuho Financial Group Professor at the MIT Sloan School of Management, Chair of SAIF Faculty Council and Distinguished Professor at SAIF, served as Chairman of the Conference. Prof. Xiaoyun Yu, Professor of Finance at Kelley School of Business, Indiana University and Distinguished Professor at SAIF, acted as Chairman of the Paper Review Committee at the Conference. Prof. Zhiguo He, Professor of Finance at the Booth School of Business, University of Chicago, served as Co-chairman. Prof. Chun Chang, Executive Dean and Professor of Finance at SAIF, attended the event and delivered a speech.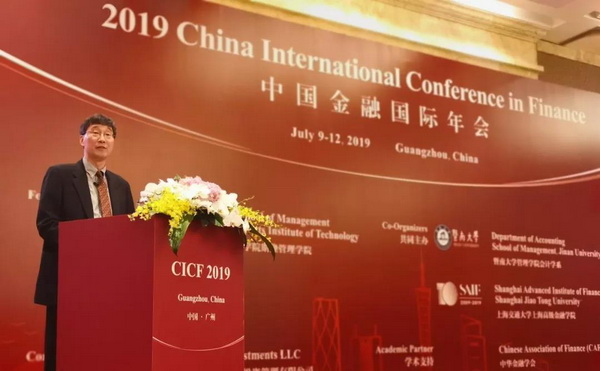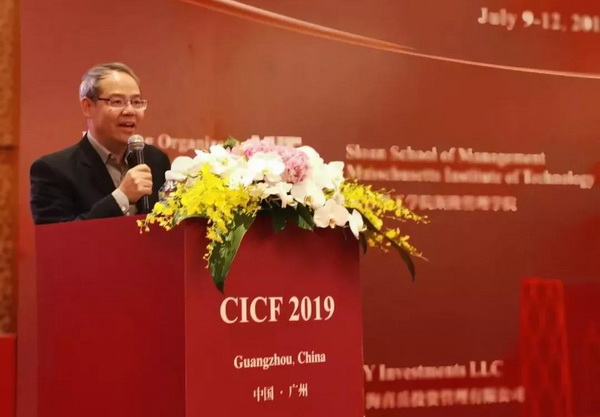 The Conference invited Prof. Robert W. Purcell, Professor of Finance at Cornell University's Samuel Curtis Johnson Graduate School of Management, and Prof. Maureen O'Hara, from the University of Technology at Sydney, to deliver a keynote speech entitled "Market Ethics". Prof. O'Hara's research demonstrated the role of ethical factors in the structure of financial networks. It revealed that ethical behaviors can survive given endogenous and rational choices, but only in the network architecture of certain clusters, and the stability of the behaviors depends on the structure of the financial network. Furthermore, corporate ethical behaviors can be effectively supported and guided through market design and regulation.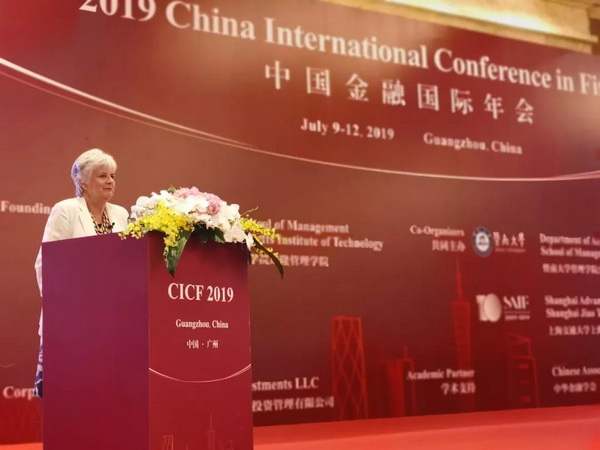 A total of 1,325 qualified submissions were contributed by 2,907 authors, of which 255 papers were shortlisted. The authors of the selected papers were professors and doctoral students from major business schools around the world, as well as researchers from financial institutions and regulators. The conference lasted for three days, delivering 64 programs covering many frontier areas of the financial world.