On June 15th, Shanghai Advanced Institute of Finance (SAIF) celebrated its 10th anniversary and held SAIF (Beijing) Forum 2019, which gathered leading economists and industry leaders from home and abroad.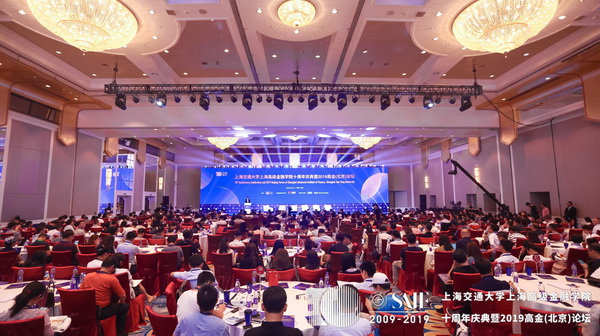 Paul M. Romer, 2018 Nobel Laureate in Economics and Professor of Economics at New York University; Guiping Liu, President of China Construction Bank; Jiang Wang, Chair of the Faculty Council of SAIF; Guoqiang Long, Deputy Director of the Development Research Center of the State Council; and Fang Cai, Vice President and Member of the Chinese Academy of Social Sciences, delivered keynote speeches. Chun Chang, Professor of Finance and Executive Dean of SAIF, addressed the gathering on behalf of the organizer.
Ning Tang, Founder and CEO of CreditEase; Yonghua Lin, President of IBM China Research Institute; Jie Yang, General Manager of Pre-sales System Engineering Dept. of Dell Technology Group Greater China; Jianguang Shen, Vice President and Chief Economist of JD Digits; and Feng Li, then Professor of Accounting at SAIF, engaged in a panel discussion: "Technology and Innovation Drives Financial Development". The panel discussion was presided over by Hong Yan, then Professor of Finance and Deputy Dean of SAIF and Vice President of the China Academy of Financial Research at Shanghai Jiao Tong University.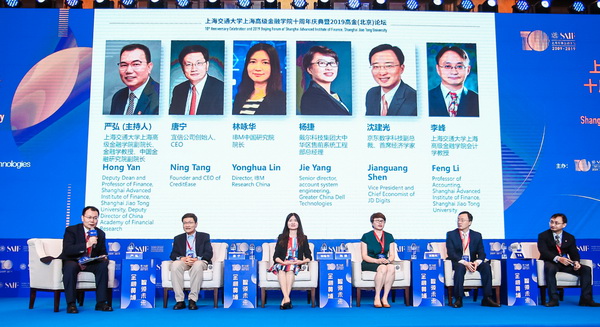 Jiange Li, Chairman of Sun Yefang Economic Science Foundation, concluded the event with his remarks. Jie Pan, Associate Dean of SAIF; and Ning Zhu, then Professor of Finance at SAIF, delivered speeches at the opening and keynote sessions, respectively.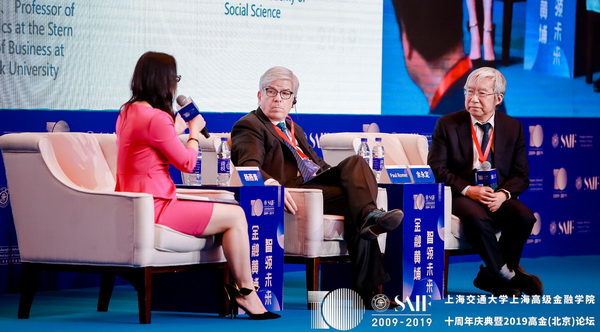 The 10th Anniversary Celebration Luncheon was held on the same day, attended by more than 100 guests, including: SAIF alumni, media, partners, and other stakeholders. Paul M. Romer and Yongding Yu made keynote speeches at the Luncheon and communicated with guests.