The inaugural Hong Kong-Shanghai Science and Finance Forum took place on July 14th in Hong Kong, marking a significant milestone in promoting collaboration between the two cities in the areas of science, technology innovation, and finance. The event was organized by SAIF, the World Young Scientist Organization, and the SAIF Hong Kong Foundation—with the invaluable support of the Chinese Financial Association of Hong Kong and the Hong Kong China M&A Association.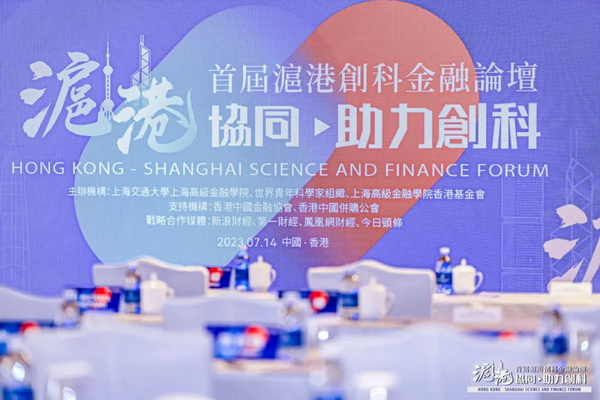 Distinguished government officials, experts, scholars, and prominent business leaders from both China and abroad gathered in Hong Kong to participate in the forum. Notable attendees included:
Tu Guangshao, the Executive Director of SAIF;
Michael Wong Wai-lun, Deputy Financial Secretary of the Hong Kong Special Administrative Region Government;
Erick Tsang Kwok-wai, Secretary for Constitutional and Mainland Affairs of the Hong Kong Special Administrative Region Government;
Xu Weigang, Director General of the Economic Affairs Department of the Liaison Office of the Central People's Government in the Hong Kong Special Administrative Region;
Zhang Jie, Director of the Tsung-Dao Lee Institute of SJTU and former President of SJTU, former Vice President of the Chinese Academy of Sciences, and Academician of the Chinese Academy of Sciences;
Wang Jiang, Mizuho Financial Group Professor at Sloan School of Management, MIT, Chair of Academic Council at SAIF, and Chairman of the Board of Directors of SAIF Hong Kong Foundation; and
H. Michael Shepard, the recipient of the 2019 Lasker Clinical Medical Research Award and the inventor of the first FDA-approved monoclonal antibody drug for the treatment of breast cancer.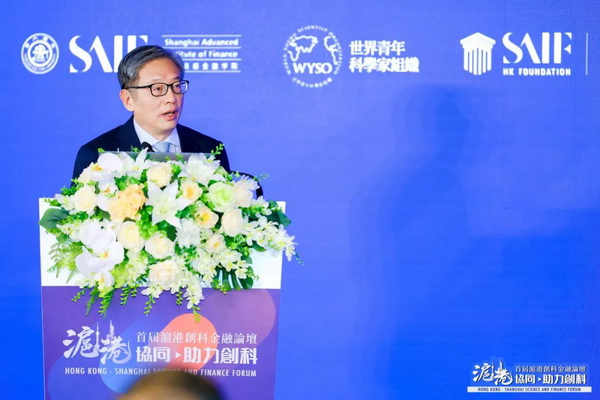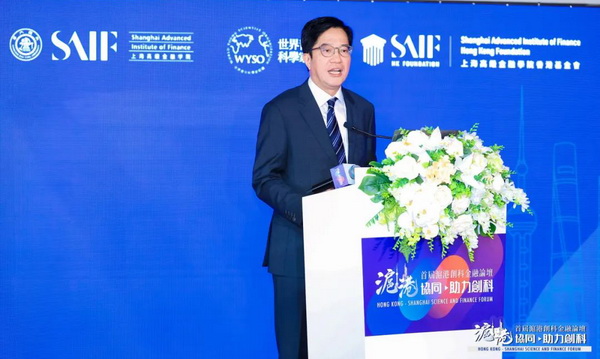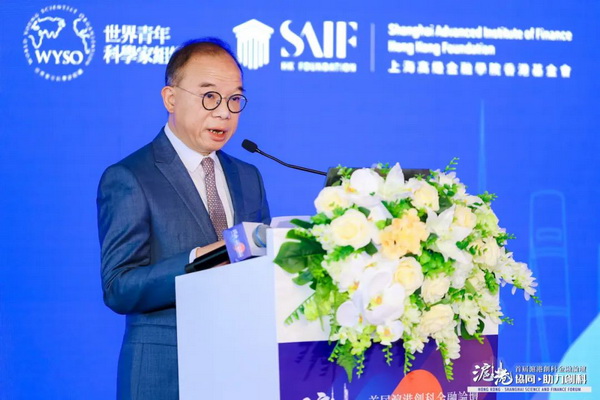 These esteemed individuals engaged in insightful discussions on pioneering scientific and technological innovations, financial models, as well as the prospects for cross-border integration and the synergistic development between Shanghai and Hong Kong in the realms of science, technology, and finance.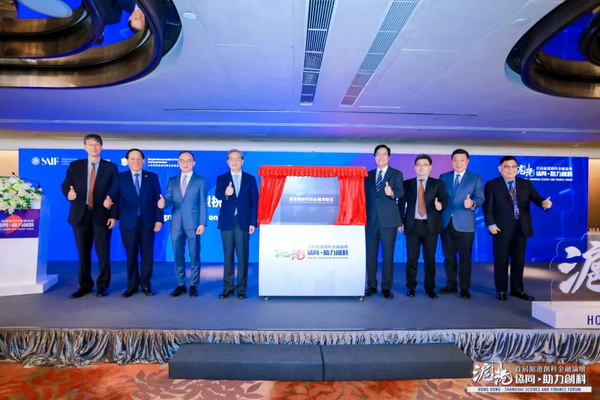 During the forum, the Shanghai-Hong Kong International Laboratory for Science and Finance was formally inaugurated. This collaborative effort between SAIF, the World Young Scientist Organization, and the SAIF Hong Kong Foundation is poised to play a pivotal role in nurturing talent and advancing research for both science and finance. Speaking at the event, Tu Guangshao emphasized the significance of this laboratory in SAIF's talent cultivation and research ecosystem.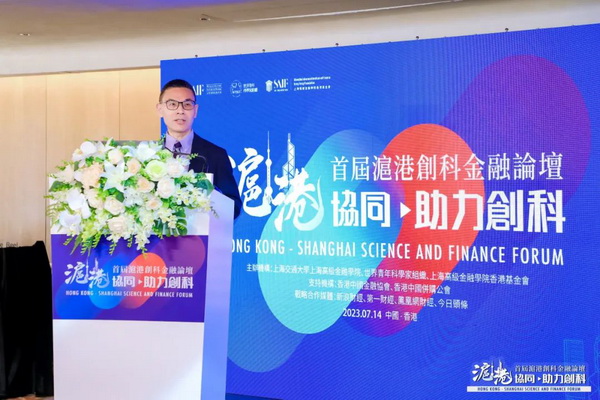 In addition, Shijun Cheng, Professor of Accounting and Executive Dean of SAIF, provided an overview of the latest advancements in SAIF's discipline system construction. Notably, SAIF is keen on developing a comprehensive curriculum system in Science and Technology Innovation Finance that caters to the diverse needs of science and innovation enterprises, research institutions, and governmental agencies. By offering systematic and cutting-edge teaching and research, SAIF will cultivate cross-disciplinary talent who can rapidly progress forward.