On June 8th and 9th, the 14th Lujiazui Forum was jointly hosted by the Shanghai Municipal People's Government, the People's Bank of China (PBC), the National Financial Regulatory Administration (NFRA), and the China Securities Regulatory Commission (CSRC) in Shanghai. The Forum was presided over by the Director of NFRA and the Mayor of Shanghai. As the chief academic supporter of the Forum, the Shanghai Advanced Institute of Finance (SAIF) offered extensive academic support, and numerous SAIF professors were in attendance to engage in discussions regarding global financial opening and cooperation with guests from various sectors.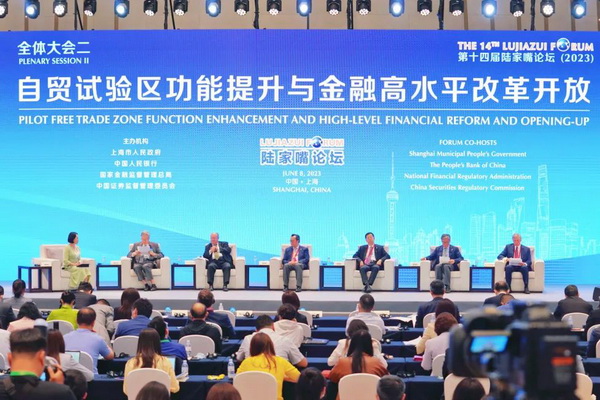 The theme of the Forum was "Global Financial Opening-Up and Cooperation: New Drivers of Economic Recovery", and more than 70 important guests from China and abroad were invited. Government officials, regulators, international financial organizations, financial markets, financial institutions, experts, and scholars deliberated on how to strengthen financial cooperation between countries and regions, instill confidence in development, promote high-quality development of the real economy, and foster global economic recovery and financial stability.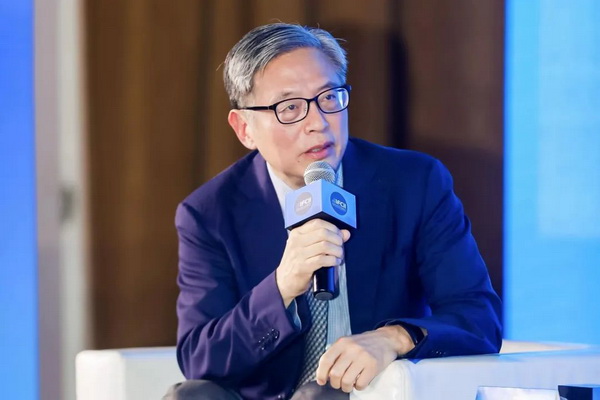 SAIF's Executive Director, Guangshao Tu, was present at the "Plenary Session II: Pilot Free Trade Zone Function Enhancement and High-level Financial Reform and Opening-up", where he delivered a keynote speech. Jiang Wang, Chair of the Academic Council of SAIF and Mizuho Financial Group Professor at Sloan School of Management, MIT, together with Christopher Pissarides, the 2010 Nobel Laureate in Economics and Professor of London School of Economics and Political Science, shared their latest research findings at the "Plenary Session IV: Global Monetary Policy Adjustment and Financial Risk Mitigation".

Since its inauguration in 2008, the Lujiazui Forum has been held successfully for fourteen consecutive years and has drawn widespread attention. The Forum has focused on pressing domestic and international economic and financial issues, inviting high-ranking government officials, financial regulators, leaders of major global financial markets, and distinguished experts and scholars to share insights and discuss topics such as the development of Shanghai as an International Financial Center, financial reform and opening-up in China, and global financial governance. As a long-standing chief academic supporter of the Lujiazui Forum, SAIF has provided comprehensive support for the Forum throughout the years.