In March 2022, a new Omicron Covid epidemic outbreak occurred in Shanghai, impacting industry supply chains in China and abroad. Recently, the Central Political Bureau proposed a number of measures to protect and stabilize supply chains, and to promote the operation and upgrade of foreign trade and industry.
On May 13th, SAIF held an online closed-door seminar on "Impact on Supply Chains: An Analysis of Financial Markets after the Epidemic in Shanghai". During the seminar, scholars exchanged views on recent changes and development trends in domestic and international financial markets, and discussed improvements for China's financial market system.
Professor Guangshao Tu (Member of the CPPCC, Executive Dean at SAIF) stated that it was China's requirement and an extremely challenging task to coordinate epidemic prevention and control, protect people's livelihoods, and ensure economic stability.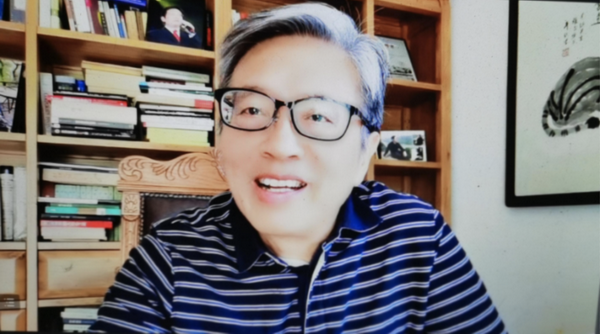 The impact of the epidemic in Shanghai is multi-faceted. Due to the status and unique characteristics of Shanghai, the impact on supply chains brought about by the epidemic is a systemic issue which requires more attention.
Professor Feng Li (Professor of Accounting at SAIF, Associate Director of CAFR, Co-Director of SAIFR) delivered the report. He reviewed the development of the epidemic in Shanghai, its prevention and control measures, and the impact of the epidemic on Shanghai as a core node of domestic and international supply chains. Using an empirical analysis method, he then analyzed the impact of the epidemic on Shanghai, the Yangtze River Delta region, and the global economy——from the perspectives of financial markets.
Professor Li suggested that Chinese government should ensure people's livelihoods while still helping industries and enterprises, that are at the core of domestic and international supply chains, to resume production as soon as possible. Meanwhile, Chinese government should improve functionality for financial markets, thus making a positive contribution to supply chain stability.
Other experts from financial industries also analyzed the adverse impact of the pandemic and gave suggestions to counter the supply chain impact upon enterprises and capital markets in various sectors, including: foreign trade supply chain, the national unified market, stock markets, domestic credit debt markets, and commodity markets (international and domestic).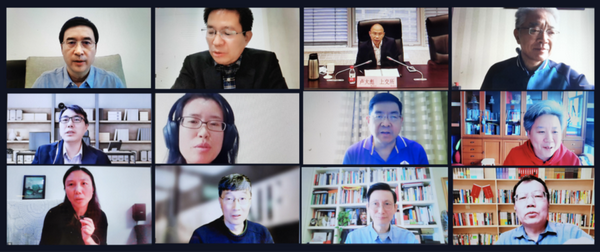 In the discussion session presided over by Professor Xiaochun Liu (Associate Director of CAFR), scholars highly praised the report and shared their professional opinions. They included: Professor Jiang Wang (Chair of Academic Council at SAIF, Mizuho Financial Group Professor at Sloan School of Management, MIT), Professor Hong Yan (Professor of Finance at SAIF), Professor Chun Chang (Professor of Finance, Huifu Chair Professor at SAIF), Professor Jun Pan (Professor of Finance, Chair Professor at SAIF), Professor Haizhou Huang (Special-Term Professor at SAIF, Managing Director and Member of Management Committee at CICC), Professor Fangwei Wu (Associate Director of CAFR), Professor Rui Kan (Professor of Practice at SAIF), and Professor Ying Ma (Affiliated Professor at SAIF).