Recently, the 2022 International Youth Leadership Finance Summit (Summit), hosted by the SAIF MF Program, was held. More than 120 outstanding students from 24 top universities around the world (including Tsinghua University, Peking University, Shanghai Jiao Tong University, Fudan University, Cornell University, London School of Economics and Political Science, University of Toronto, and National University of Singapore) gathered online to focus on ESG (Environmental, Social, and Governance) from the perspective of Generation Z.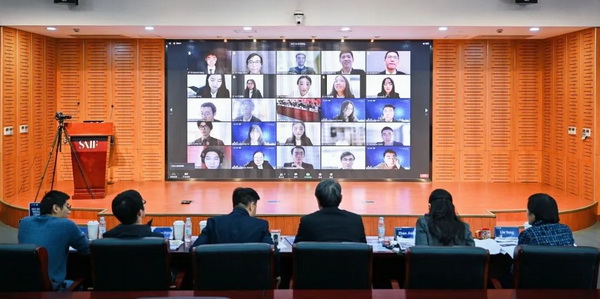 At the opening ceremony, Professor Chun Chang (Executive Dean, Professor of Finance, Huifu Chair Professor at SAIF) delivered a welcome speech. He expressed his wish that, through this international platform, youngsters could exchange ideas with industry leaders and grow rapidly.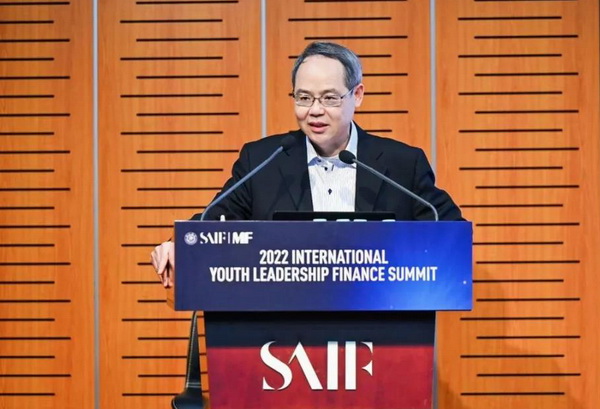 The theme of this year's summit was "Exploring Solutions on ESG for a Better Future". It attracted more than 1,000 applications from all over the world. Only 120 students were selected and they formed teams in order to compete in the four-day live PK session.
Combining their professional expertise and interests, the participating teams chose case study companies in a wide range of markets, such as materials, new energy, consumer goods, and automotive. Some of the 23 companies selected included: Contemporary Amperex Technology Co. Limited (CATL, a Chinese new energy technology company), Deliveroo (a British takeaway platform), JBS (a Brazilian meat producer), and International Petroleum Investment Co. (IPIC). Students used their professional knowledge and creativity to design ESG solutions for these companies, and analyzed the feasibility of the solutions for academic and industry experts.
At the end, Team Libru from Fudan University won first prize. They chose CATL as the case study company for their ESG solution and began their analysis from the perspective of the lithium battery cycle. Their perfect presentation and calmness during the Q&A session won unanimous approval from the judges.
During the summit, Professor Guangshao Tu (Member of the National Committee of the CPPCC, Adjunct Professor of SJTU, Executive Director of SAIF Board) was invited to deliver a keynote speech virtually on "ESG and the Sustainable Development of Enterprises".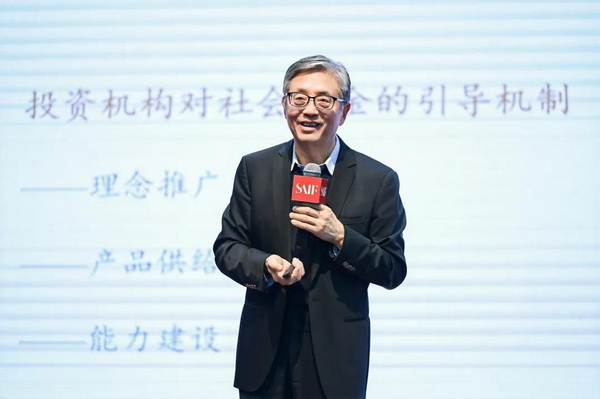 He pointed out that the trend of ESG investment was an important symbol of global economic and social development transformation. ESG practice and ESG investment were the two core parts of ESG development. Tu said that three major guiding mechanisms needed to be improved to promote ESG development, including: ESG practice for micro-entities at the government level, ESG investment in the real economy, and social capital by investment institutions. He also pointed out that ESG development needed the support of a theoretical system, institutional construction, main functions, and an ecosystem. ESG investment can play five major facilitating roles in the sustainable development of enterprises, including: enhancing enterprise value, deepening capital function, optimizing asset structure, promoting enterprise governance, and improving disclosure quality.
In addition to the twenty-three teams that were strictly selected to enter the summit, more than one hundred public judges from universities around the world were also invited to observe and participate in the summit. This not only built a platform for students to absorb cutting-edge knowledge and to engage in dialogue with academic experts and industry leaders, but also actively promoted peer-to-peer exchange and learning opportunities among students from diverse backgrounds.
During the Q&A session after the keynote speech, Qingyang Wang (a public judge from Nanjing University) asked Professor Guangshao Tu how new energy industries could keep up with traditional energy industries based on the goal of carbon neutrality — and whether it would lead to energy shortfalls. She said that, through Professor Tu's speech and answers, she more deeply understood the logic and reasoning of emphasizing the management and control of carbon emissions instead of just limiting energy consumption.