On October 25th, 2021, the People's Bank of China Shanghai Head Office (PBC Shanghai) and Shanghai Jiao Tong University (SJTU) renewed the strategic cooperation agreement to provide strong intellectual support for the construction of Shanghai as an International Finance Center. Hui Sun (Member of the CPC PBC Shanghai Committee, Deputy Director at PBC Shanghai), Weiming Wang (Deputy Secretary of the CPC SJTU Committee, Vice President at SJTU) and other leaders and experts from SJTU and PBC Shanghai attended the signing ceremony.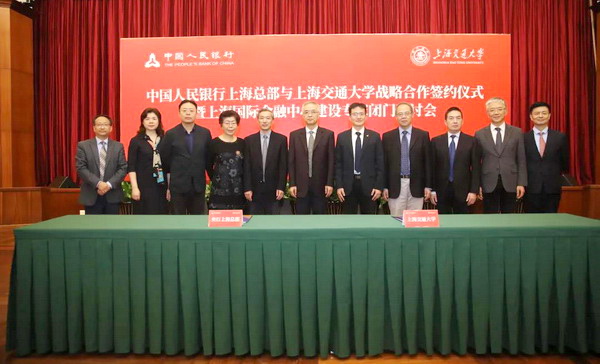 Hui Sun delivered a welcome speech on behalf of the PBC Shanghai head office. He pointed out that PBC Shanghai had attached great importance to research over the years, and had achieved fruitful results through cooperation with SJTU. He hoped that both sides would make joint efforts on building Shanghai as an International Finance Center, promote green finance reform and innovation, and enhance the monitoring of international economic and financial risks.
Professor Weiming Wang delivered a speech on behalf of SJTU. He pointed out that SJTU has been developing steadily towards becoming a comprehensive, innovative, and international university with the advantages of multiple disciplines. Moreover, the rapid development of SJTU SAIF couldn't have been achieved without the strong support from PBC Shanghai. In 2010, SAIF took the lead in launching a strategic cooperation between SJTU and PBC Shanghai. The renewal of the agreement was not only a recognition of productive partnership over the years, but also a milestone for the deepening and upgrading of the cooperation between the two sides.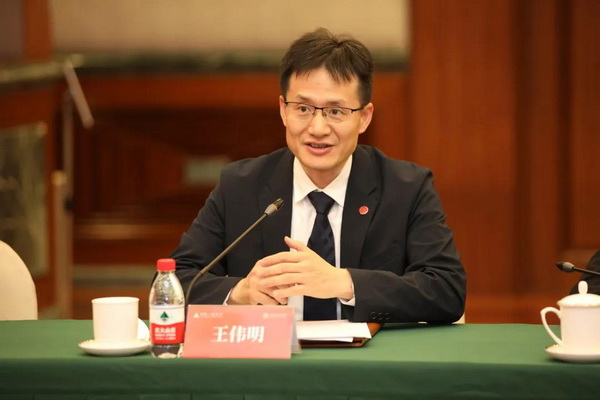 Afterwards, Hui Sun and Weiming Wang signed the strategic cooperation agreement on behalf of PBC Shanghai and SJTU respectively. Both sides will continue to jointly carry out various model development and subject research, release and publish the International Finance Center Development Report every year, and cultivate talent.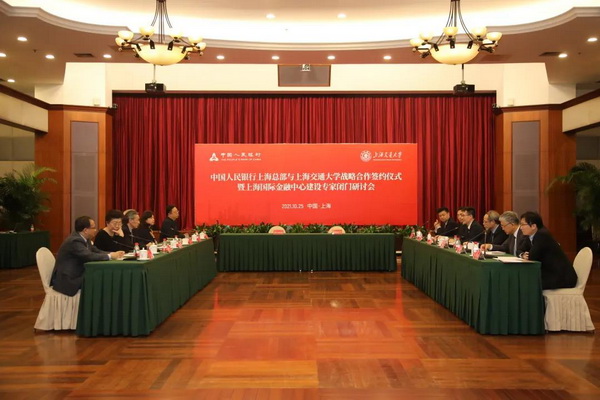 After the signing ceremony, scholars and experts discussed the topic of "2035 Shanghai International Finance Center Construction" and shared their suggestions. The discussion session was chaired by Professor Qigui Zhu (Secretary of the CPC SAIF Committee). Other participants included: Professor Chun Chang (Executive Dean, Professor of Finance at SAIF), Professor Xiaochun Liu (Associate Director of CAFR), Professor Jie Hu (Professor of practice at SAIF, Director of Financial Technology Innovation Basement at SAIF Nanjing Jiangbei New District), Professor Yingli Pan (Professor at Antai College of Economics and Management, Director of Center for Modern Financial Research at SJTU), and Yu Shao (Chief Economist at Orient Securities).