On November 18th, the signing ceremony for the strategic cooperation agreement between SAIF and the Bank of China Financial Technology Company Limited (BOC FINTECH) was held at SAIF. Professor Jiang Wang (Chair of the Academic Council at SAIF; Mizuho Financial Group Professor at Sloan School of Management, MIT), Professor Chun Chang (Executive Dean, Professor of Finance, Huifu Chair Professor at SAIF), Professor Xianglin Li (Professor of Practice, MF Program Academic Co-Director, Associate Director of CAFR), Xiaochun Liu(Associate Director of CAFR), Guiwei Xing (Chairman of BOC FINTECH), Puyu Shi (Vice President of BOC FINTECH), Chaoyang Guo (General Manager of Financial Business Department and Innovation Research Center at BOC Fintech), and representatives from BOC FINTECH attended the ceremony. Both sides discussed details and future cooperation points during the ceremony.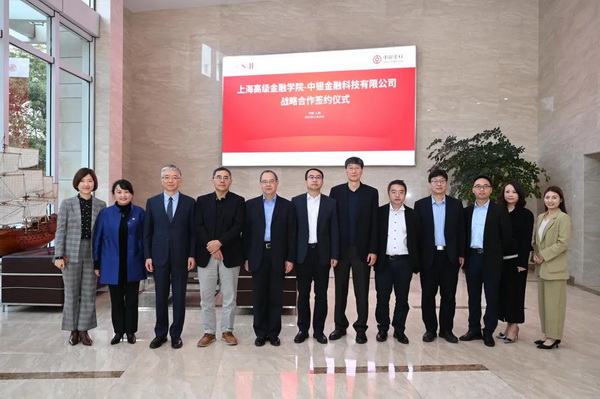 The ceremony was presided over by Professor Xiaochun Liu. Professor Chun Chang delivered a welcome speech and expressed thanks to all the guests present from BOC FINTECH. He believed that with the rapid development of cutting-edge technology, fintech and digital transformation are both opportunities and challenges for the finance industry. An in-depth discussion on how to integrate academic research and practice is therefore necessary. He emphasized that the strategic cooperation between SAIF and BOC FINTECH would provide leading business management experience for the digital transformation of financial institutions and the development of the fintech industry, and also contribute to the reform and development of China's finance industry.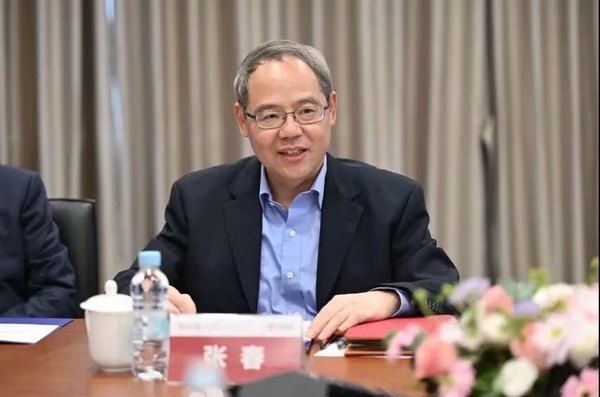 GuiWei Xing delivered a speech on behalf of BOC FINTECH, saying that as a pioneer of domestic banking financial technology development, BOC FINTECH had always adhered to the precept of "Take technology as the core, use innovation as the engine". BOC FINTECH has also improved the quality and efficiency of financial services by constructing radiating capacity for financial technology services in major regions. He believed that, as the top domestic finance school, SAIF had a world-class faculty team. Although established for only 13 years, SAIF was already a leader in Asia and was world-renowned in academic research and talent cultivation. Xing expressed that, in the future, both sides would cooperate comprehensively with both macro policy and applied practice.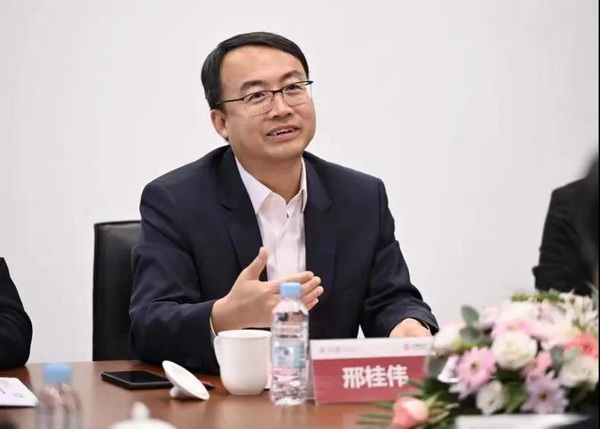 Afterwards, Professor Chun Chang and Puyu Shi signed the strategic cooperation agreement on behalf of both sides, as witnessed by Professor Jiang Wang and Guiwei Xing. During the discussion session, the two sides focused on future cooperation opportunities, including: research platform co-construction, study base projects, and joint talent cultivation.