On October 28th, 2021, the 2021 China Real Estate Finance Summit was held in Lujiazui, Shanghai. This year's summit was jointly organized by SAIF and Shanghai Sunrise Equity Investment Fund Management. With the theme of "Breakthrough and Rejuvenation", the summit focused on the dilemma of the real estate downward cycle for the post-epidemic era. Many global academic scholars and senior experts from financial institutions and the real estate industry were invited to share their opinions about how to promote stable and healthy development of the real estate industry.
The summit was presided over by Professor Hong Yan (Deputy Dean for Faculty and Research, Professor of Finance at SAIF) and Professor Jie Pan (Associate Dean, Deputy Secretary of the CPC SAIF Committee).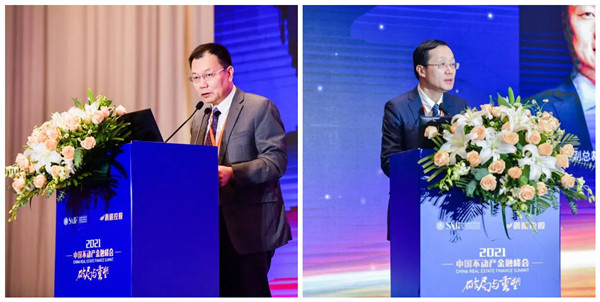 Professor Chun Chang (Professor of Finance, Huifu Chair Professor, and Executive Dean at SAIF) delivered a welcome speech. Professor Chang said that China's economy was facing huge challenges and opportunities in a complex global economic situation. As both a world-class finance institute and a think tank, established by Shanghai Jiao Tong University for the construction of the Shanghai International Financial Center, SAIF has always been instrumental in the financial development of Shanghai. As the Shanghai International Financial Center begins its 14th Five-Year Plan development phase, SAIF will continue to take the initiative on the future development of real estate finance by cogently applying academic research and consulting on policy.
Feng Lin (CEO of CIFI Holdings, Chairman of Sunrise Equity Investment Fund Management) delivered a speech as a SAIF alumnus and a co-organizer of the summit. He said in his speech that China's real estate has entered a historical stage of risk prevention, stock management, and long-term development. With the successive introduction of real estate regulation and the comprehensive pilot, and promotion of real estate tax, the financial situation is undergoing tremendous change. In this context, Sunrise Equity will further cooperate with SAIF and promote innovative development for China's real estate finance industry by organizing the China Real Estate Finance Summit as an exchange platform.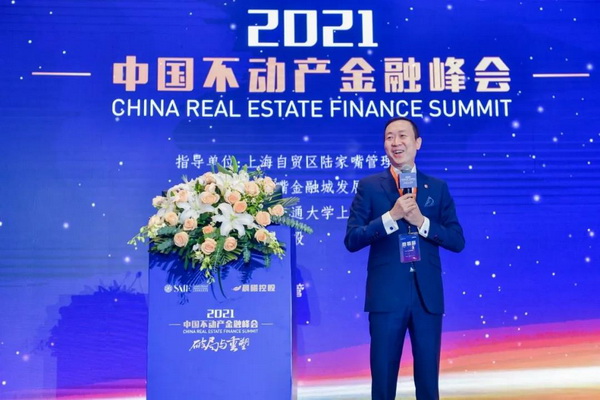 To promote in-depth communication among the participants in various fields of real estate finance, three keynote speeches and four discussion sessions were arranged during the summit.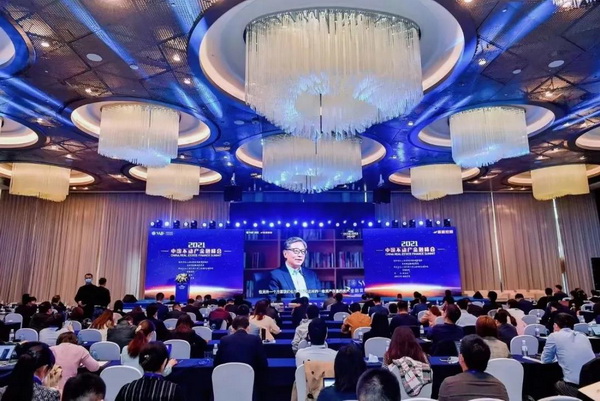 The three keynote speeches were delivered by Professor Guangshao Tu (Adjunct Professor at SJTU and Executive Director of the SAIF Board), Professor Ming Lu (Special-Term Professor at SJTU, Executive Director of the China Development Research Institute), and Professor Peng Liu (Visiting Professor at SAIF, STB Distinguished Chair Professor of Real Estate and Finance at the Johnson College of Business, Cornell University). The themes of the speeches were "Real Estate Finance and Stock Asset Adjustment", "Housing in Large Cities from the Perspective of Spatial Governance", and "The Value and Reinvention of Commercial Real Estate for the Post-Epidemic Era".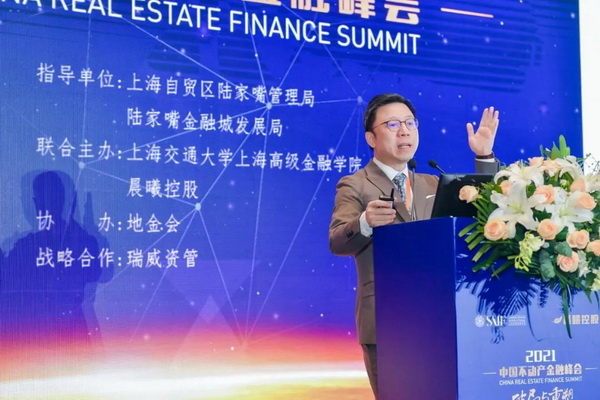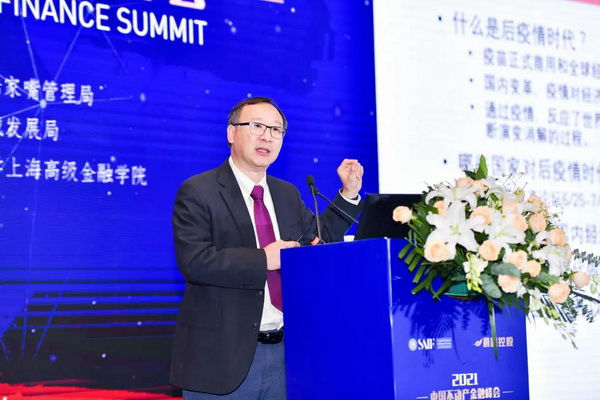 In the panel discussion, participants expressed their opinions and analyzed the difficulties and development opportunities of the industry on four topics, including: "Current Situation and Future Prospect of the REITs industry", "Innovation of Real Estate Technology", "Opportunities of Asset M&A under the New Situation", and "Opportunities and Practices of the None-Performing Assets in Real Estate Industry". Participants gave suggestions along different dimensions based upon their practical experience in the industry and their global perspective.
In his closing speech, Professor Hong Yan (Deputy Dean for Faculty and Research, Professor of Finance at SAIF) thanked the participants for their dedication and discussion throughout the day. He also encouraged all participants to further exchange their ideas at the 5th China Real Estate Finance Summit next year.