On August 27th, the 2021 Closed Seminar on Financial Policy Interpretation in Pudong Pioneer Area was held at the Xuhui Campus of SAIF. The conference was jointly held by the Shanghai Advanced Institute of Finance (SAIF), the China Academy of Financial Research (CAFR) at SJTU, and the Professional Research Committee (PRC) of the International Financial Center at Shanghai Financial Society. More than 40 scholars and experts from different institutions and universities attended the seminar, including: People's Bank of China (Shanghai Headquarters), Shanghai Municipal Bureau of Financial Work, Shanghai Stock Exchange (SSE), School of Finance at Shanghai University of Finance and Economics, Antai School of Economics and Management at SJTU, SAIF, etc.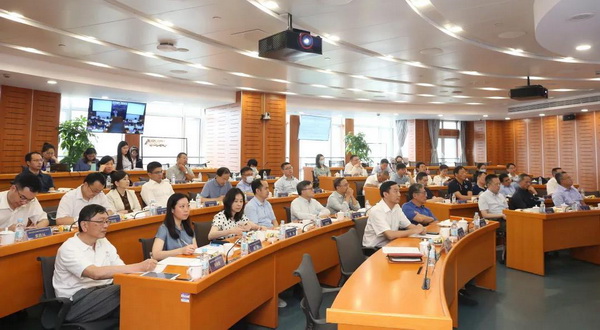 The seminar was presided over by Professor Feng Li (Associate Director of CAFR, Secretary of PRC). Professor Guangshao Tu (Executive Director of the SAIF Board) gave a welcome speech on behalf of the organizers. "We will further strengthen the construction of think tanks and provide communication platforms. We will hold regular seminars like this one and public conferences on economic situation interpretation. We also sincerely welcome enterprises, experts, and scholars to actively participate in and support our seminars.", Professor Tu said in his speech.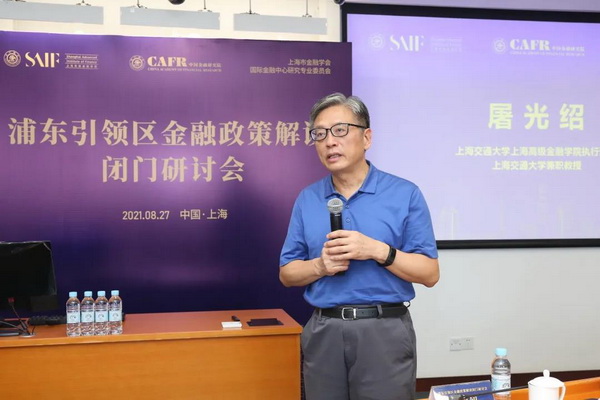 This year's seminar was a combination of keynote speeches and joint discussions. There were four keynote speeches given, respectively, by Chun Chang (Executive Dean at SAIF), Ti Liu (Deputy General Manager of SSE), Feng Lu (Deputy General Manager of the Shanghai Futures Exchange), and Lei Zhao (General Manager of the Reinsurance Department at the Shanghai Insurance Exchange). Themes of the speeches included: Offshore Financial Market, International Financial Asset Trading Platform and Science and Technology Innovation Board, Commodity Warehouse Receipt Registration Center, and Shanghai Reinsurance Center.
In the speech entitled "Why Should We Build An Offshore Financial System In Shanghai?", Professor Chun Chang emphasized that it was inevitable that China would build an offshore financial market in Shanghai. He explained it from the perspectives of Cross-Border Payment Mode Selection, Capital Account Opening, and RMB Internationalization. He also made clear that building an offshore financial market in Shanghai helps to unify and coordinate the two markets, thus creating a new situation for reform and opening up.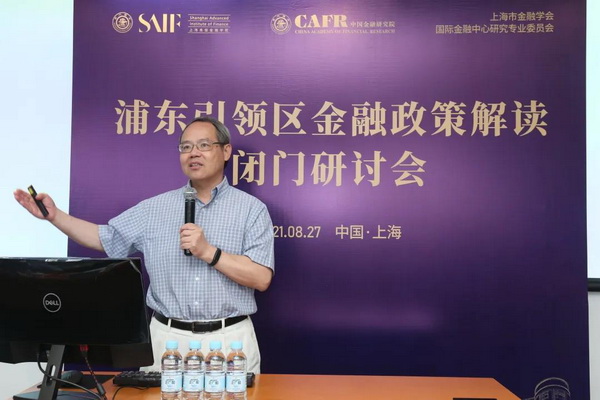 Ti Liu gave a speech on "Science and Technology Innovation Board Reform and Financial Services for Real Economy". He believes that the International Financial Asset Trading Platform and the introduction of the Market Maker System to the Science and Technology Innovation Board have great significance. They will not only play an important role in the development of SSE but also have a profound impact on the improvement of the capital market and the construction of Shanghai as an international financial center.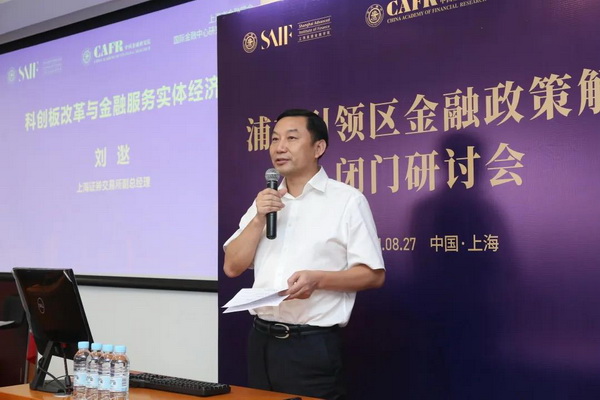 In Feng Lu's speech, he explained the significance of "Establishing a National Commodity Warehouse Receipt Registration Center (CWRRC) in China'. Lu Feng said that the main challenge for the further development of commodity trading is information fragmentation, so the future CWRRC should integrate basic data first. At the same time, it should use blockchain and Internet of Things to connect information (from futures, spot, storage, logistics, traders, banks, etc.) to form a standardized and transparent database for the whole industry chain.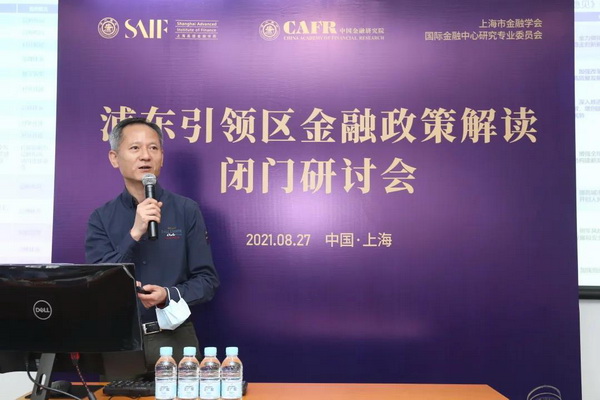 Lei Zhao reported on the theme of "Building a First-Class International Reinsurance Center (IRC) with the Help of SSE". Lei Zhao pointed out that the traditional IRC was out of date. With China's institutional advantages, we should strengthen the financial infrastructure to build a digital reinsurance center for the future. The report also provided recommendations for supporting policies for the Shanghai International Reinsurance Center.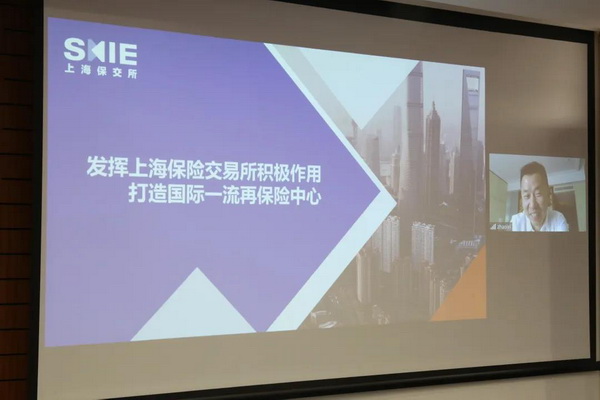 After each speech, Professor Guangshao Tu summarized and commented. In the final discussion session, participants shared their opinions on the policies and made positive suggestions on the formulation and implementation of the specific measures in the Pudong Pioneer Area.