On April 21, 2021, the first "Yangtze River Finance" workshop at SAIF was inaugurated in the Yangtze River New Financial Demonstration District. It was jointly sponsored by Nanjing Jiangbei New District and the Shanghai Advanced Institute of Finance (SAIF) at Shanghai Jiao Tong University (SJTU). Nearly 100 staff from Jiangbei New District attended the conference.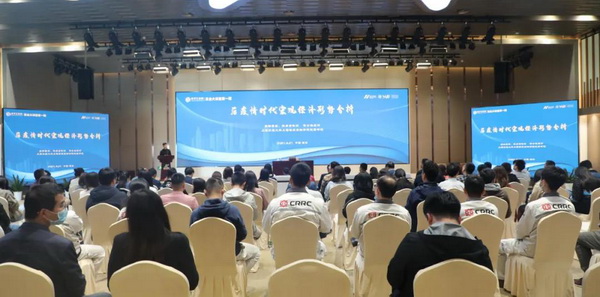 Qun Luo, Deputy Secretary of the Party Work Committee of Jiangbei New District, delivered a speech at the event on behalf of Jiangbei New District. He said that under the new development pattern of "Domestic and International Dual Circulation", Jiangbei New District should seize upon development opportunities to vigorously promote the financial industry with joint efforts made by relevant departments and entrepreneurs.
He also thanked SJTU for its care and support for the Jiangbei New District of Nanjing.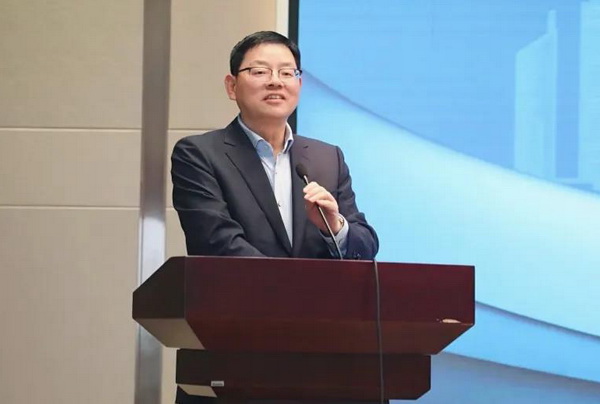 Professor Qigui Zhu (Secretary of the CPC SAIF Committee) delivered a speech on the theme of the "Macro-economic Situation in the Post-epidemic Era" from six aspects. These include: the macro-economic analysis system, the construction of the new development pattern, the complexity of the global economy, the deployment of the government's economic work, the analysis and judgment of the economic situation, and the thinking behind high-quality development.