The first INCLUSION - Bund Conference (focusing on the development of FinTech) kicked off on September 24th, 2020 by the Huangpu River in Shanghai. Several faculty members from Shanghai Advanced Institute of Finance (SAIF) were invited to present. Together with global economists, Nobel laureates, business leaders, and technological tycoons, SAIF faculty offered suggestions and advice for Shanghai's construction of a FinTech center. The China Academy of Financial Research at Shanghai Jiao Tong University (CAFR-SJTU) also participated as an academic advisor of the Alipay Financial Think Tank Alliance.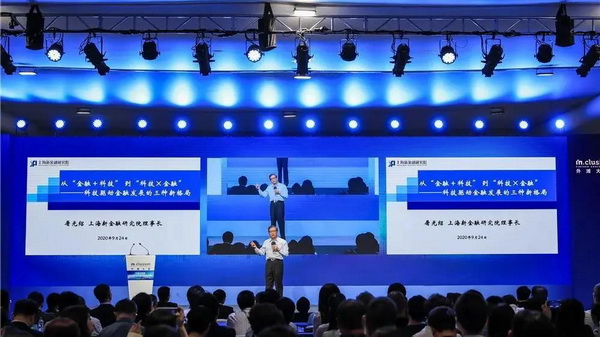 At the sub-forum of the Bund Conference themed "Finance Talk on the Bund: A New Pattern Technology-driven Financial Development" — co-sponsored by Shanghai Huangpu District People's Government, Ant Group, Alipay and other institutions — Mr. Guangshao Tu (Executive Director of SAIF and Chairman of Shanghai New Finance Research Institute) delivered a keynote speech entitled "From 'Finance + Technology' to 'Technology X Finance' - Three New Patterns of Technology-driven Financial Development". He pointed out that the Bund Conference has brought a new ambience to Shanghai's financial development. The Bund is not only the origin of China's modern financial sector, with its own rich history, but has also experienced the evolution of China's financial reform and opening up — as well as the construction and development of an international financial center. In the future, it will become a beacon of Shanghai's financial development.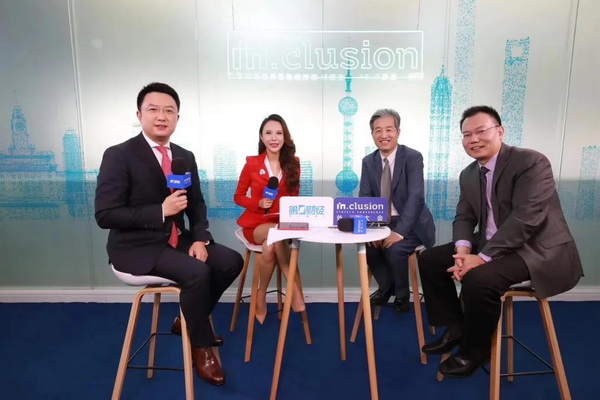 During the conference, Professor Hong Yan (Deputy Dean for Faculty and Research and Professor of Finance at SAIF) gave a live interview to discuss how technology enables finance and helps to open up global financial markets. Professor Yan shared his insights on the impact of the development of FinTech on the recovery and sustainability of the global economy; the realization and innovative exploration of the goals of inclusive finance; the changes that big data, cloud computing, artificial intelligence, and block chain technologies bring to China's financial ecosystem; and the regulatory technology system needed for the healthy development of FinTech.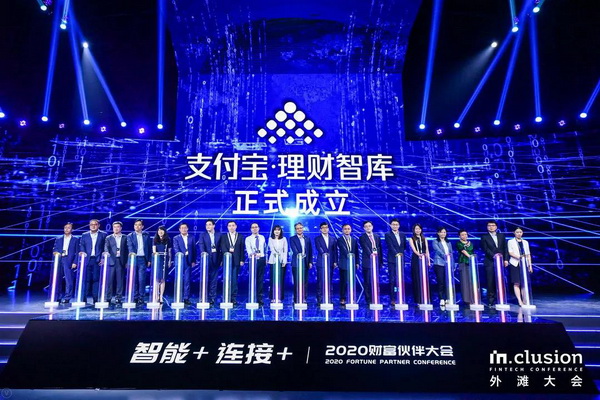 Professor Feng Li attended the inauguration ceremony of the Alipay Financial Think Tank Alliance at the special session of "2020 Fortune Partner Conference - Intelligence + Connectivity + Conference". He is a Professor of Accounting at SAIF, the Associate Director of the China Academy of Financial Research (CAFR), and the Co-Director of the Shanghai Advanced Institute for Financial Research (SAIFR).
Over the years, SAIF has always paid close attention to the development of FinTech. In this field, it has been determined to forge ahead and innovate continuously in academic research, talent training, and think tank construction. As an international financial school born in response to the national strategy of "building Shanghai into an international financial center", SAIF will continue to adhere to the mission of "gathering first-class international faculty, training high-end financial professionals, building an open research platform and forming a top-level policy think tank". We will contribute to Shanghai's transformation as an international financial center and to the development of China's financial sector at large.