On October 29th, 2019, Sino-UK Fintech Summit Forum 2019 jointly hosted by Shanghai International Group Co., Ltd., Schroder Group and Shanghai Advanced Institute of Finance (SAIF), Shanghai Jiao Tong University and sponsored by Shinovation Capital Corporation Co., Ltd. was held in Shanghai. Prof. Jiang Wang, Chair of Faculty Council and Executive Director of the Board at SAIF, Prof. Chun Chang, Professor of Finance and Executive Dean at SAIF, Prof. Feng Li, Professor of Accounting at SAIF, Associate Director of China Academy of Financial Research (CAFR) and Co-Director of Shanghai Advanced Institute for Financial Research (SAIFR) and guests from the People's Bank of China Shanghai Headquarters, Shanghai Municipal Financial Regulatory Bureau, Shanghai Hongkou District CPC Committee and District Government attended the launching ceremony.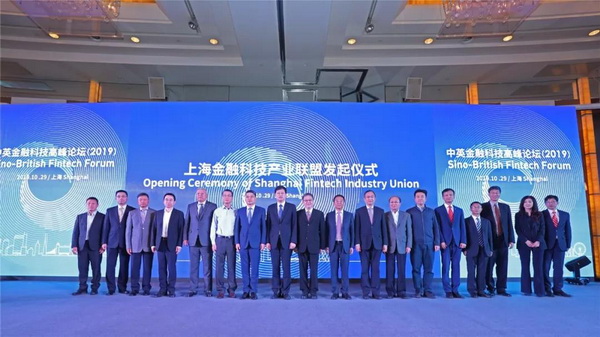 At the event, Shanghai Fintech Industry Alliance initiated by Shanghai International Group was announced. Under the guidance of the People's Bank of China Shanghai headquarters, the Alliance was proposed by Shanghai International Group in conjunction with 14 organizations in the sectors of financial factor markets, banks, insurance, securities, new finance and institutions. The members include China Foreign Exchange Trading Center, SPDB, Guotai Junan, Shanghai Insurance Exchange, Alipay and SAIF. Looking at the background of the members, it is obvious that the Alliance is consciously building up financial application scenarios, technical reserves and cutting-edge theories.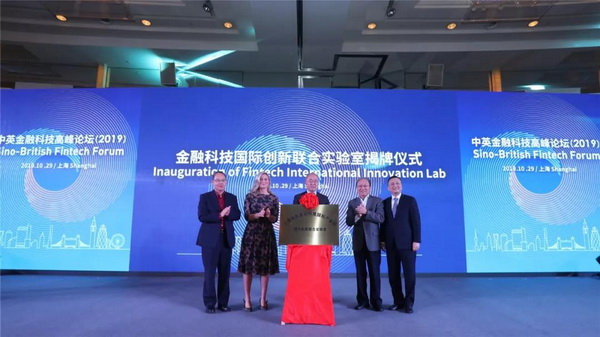 The keynote speakers from regulators, Chinese and foreign financial institutions, industry associations and research institutions, focused on China's FinTech regulatory developments, UK's FinTech innovation experience and trend analysis, China's banking FinTech practices and how traditional financial institutions shall embrace FinTech transformation, covering a number of key and hot issues in FinTech. Experts believe that traditional financial institutions shall take the initiative to embrace FinTech, give full play to the enabling role of FinTech, promote the deep integration of finance and technology, and achieve high-quality development of the financial sector.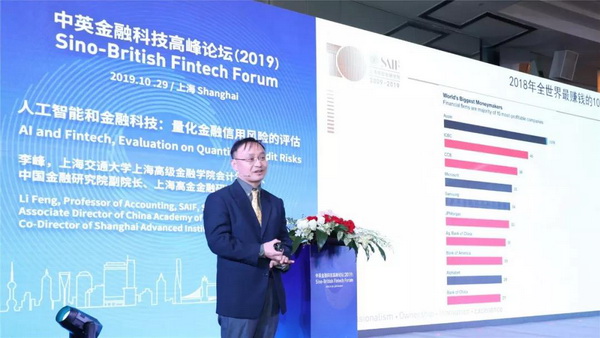 The Fintech Summit Forum is not only an ideological event in the FinTech field in China and UK, but also a valuable exploration to serve the construction of Shanghai as an international financial center and a startup center. The Forum provided a channel for clashing ideas and suggestions for regulators, industry organizations, experts and scholars, and contributed to the development of Shanghai's FinTech sector.