On September 10th, 2019, Shanghai Advanced Institute of Finance (SAIF), Shanghai Jiao Tong University and Charles Schwab jointly released the third edition of "China Rising Affluent Financial Well-Being Index", which aims to track China's rising affluent individuals, a group that has a growing influence on the Chinese and global economies, and their ever-changing perception of wealth.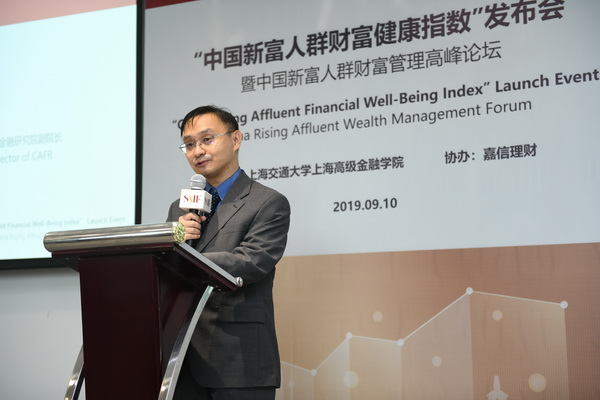 The latest edition in 2019 shows that even in the changing economic environment at home and abroad, China's rising affluent individuals remain confident in their overall financial well-being, in particular in traditional investments based on real estate investment and children's education. Meanwhile, there are certain differences in the financial literacy of rising affluent individuals in different regions, which will affect the achievement of their long-term financial goals. However, the growing popularity of digital financial services has opened a new way to improve the financial well-being of this community.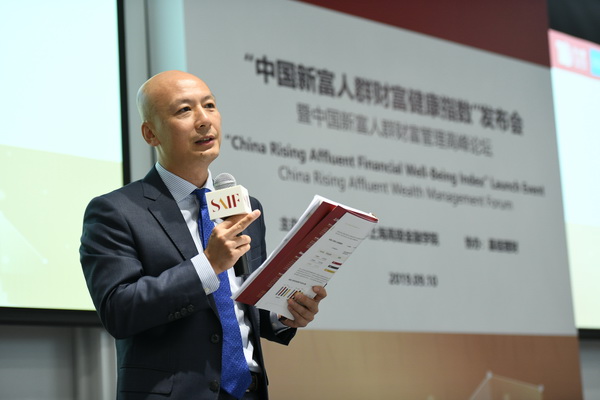 "China Rising Affluent Financial Well-Being Index" is a joint effort initiated by SAIF and Charles Schwab, which is executed by Nielsen, an international expert of data monitoring and analytics, in terms of questionnaire design, data collection and index creation. Prof. Feng Li, Professor of Accounting at SAIF Associate Director of China Academy of Financial Research (CAFR), delivered a speech at the press conference and commented that the Index for the first time included Tier 3 cities in the survey in 2019, and compared the investment behaviors and preferences of the rising affluent individuals in China's Tier 1, 2 and 3 cities, in order to help financial professionals, policy makers and academic researchers better understand and further explore the characteristics and differences in investment behaviors.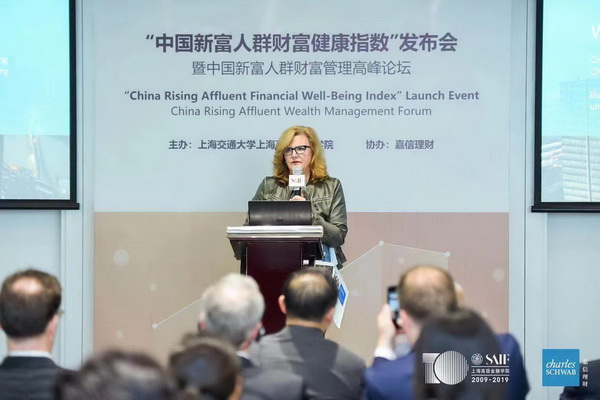 "The wealth management decisions of the rising affluent individuals not only affect their own future, but also have a bearing on China's development," stated Prof. Fei Wu, Professor at SAIF, at the press conference, "The current investment behaviors represent their past experience, that is, increasing reliance on savings and real estate investment. But this approach may be challenged by the changing macroeconomic environment."