The World Economic Outlook and The Future of China's Bond Market jointly sponsored by the International Monetary Fund (IMF) China Office, Shanghai Advanced Institute of Finance (SAIF), Shanghai Jiao Tong University and CBN Research Institute were released at SAIF recently.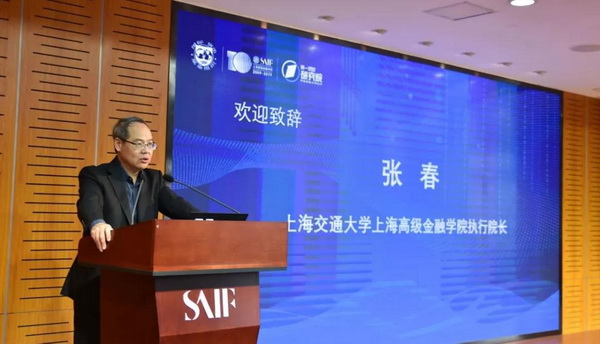 Mr. Alfred Schipke, Chief Representative of IMF in China, Ms. Longmei Zhang, Deputy Representative of IMF in China, Prof. Chun Chang, Professor of Finance and Executive Dean at SAIF, Prof. Min Zhu, Dean of the National Institute of Finance of Tsinghua University, Prof. Hong Yan, Professor of Finance and Deputy Dean for Faculty and Research at SAIF, and Mr. Changchun Hua, Chief Economist of Guotai Junan Securities attended the event.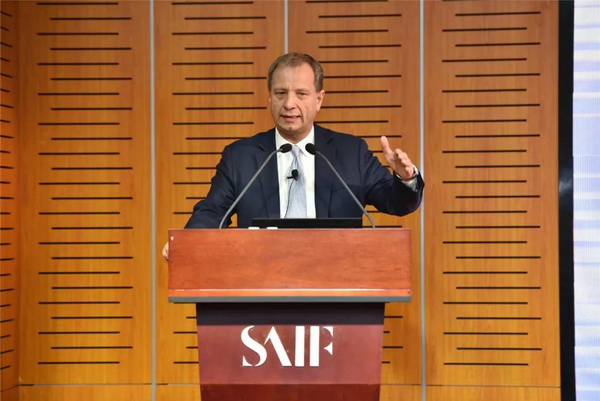 The release is a showcase of cutting-edge findings in economic research and an exchange of views jointly created by SAIF, IMF and CBN Research Institute. In the future, SAIF will always be committed to the cultivation of high-end financial talents and high-level research in financial disciplines, further enhance the breadth and depth of exchanges and cooperation with top research institutions at home and abroad, grasp the pulse of the world economy, and serve China's economic development.