On July 6th, 2019 SAIF Commencement was held at the Wenzhi Auditorium on Xuhui Campus of Shanghai Jiao Tong University (SJTU), where 391 students graduated and set off on a new journey witnessed by both the faculty and their own families.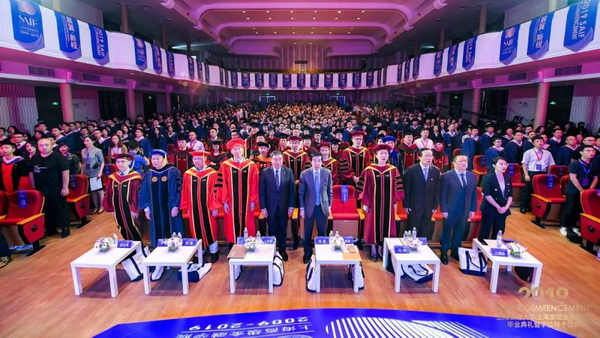 The ceremony kicked off in the solemnness of the National Anthem. Zhen Huang, Vice President of Shanghai Jiao Tong University, extended his congratulations to the graduates and hoped that they would grasp the trends and opportunities of the times and contribute toward the evolution of China's financial sector.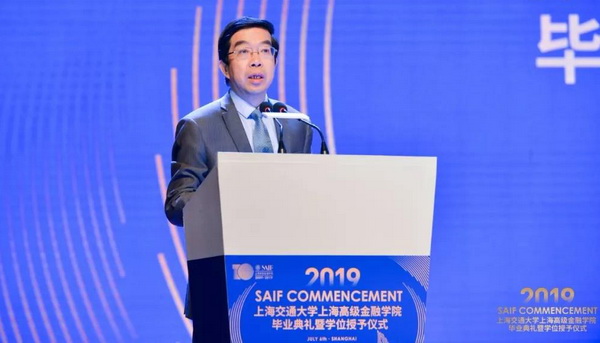 Jiang Wang, Chair of Faculty Council at SAIF, delivered a speech on behalf of the Institute. He mentioned that the great changes in the economic and financial domains at home and abroad imply exceptional opportunities for development and innovation, which provide unlimited potential for professionals and entrepreneurs to demonstrate their talent. He encouraged the graduates to seize the opportunities and make full use of their capabilities.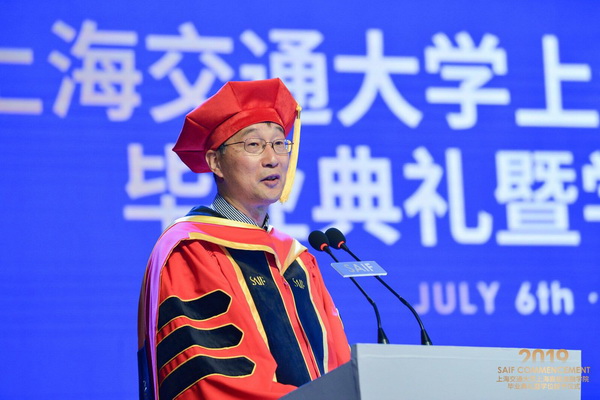 Weihua Ma, former President of China Merchants Bank, acted as the keynote speaker. He pointed out that the practices of impact investment, both profitable and beneficial, represent a combination of public welfare and finance. He hoped that the graduates would engage in this segment and drive both China's sustainability goals and the practices of impact investment.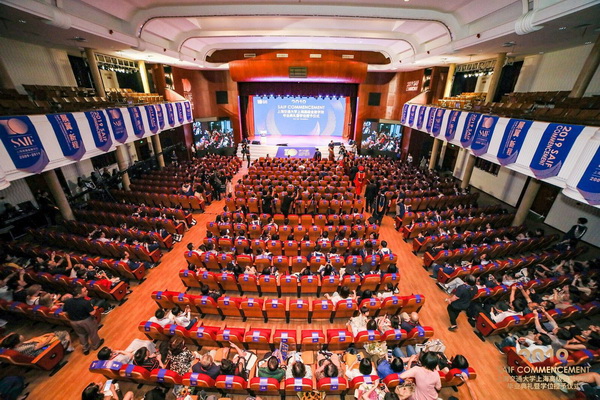 The 391 graduates came from: SAIF Master of Finance (MF), Master of Business Administration (MBA), Executive MBA (EMBA), Global Executive Scholars (GES), and PhD Programs. Jiang Wang, Chair of Faculty Council at SAIF; and Chun Chang, Executive Dean of SAIF, turned the tassel for every graduate.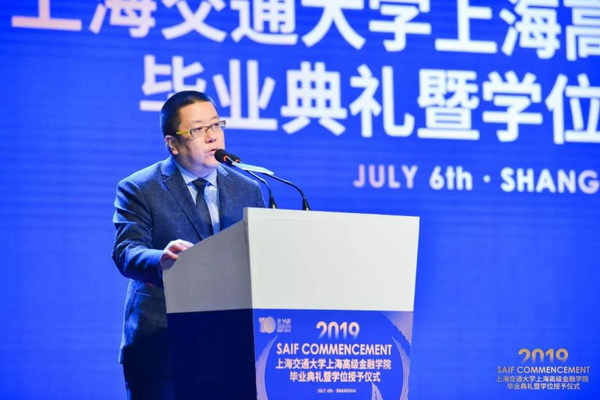 This year, SAIF witnessed the largest group of graduates after the expanded enrollment of MF Programs. As of mid-June, all Chinese MF graduates were employed ¾ dominated by fund and asset managers, brokers, and primary PE/VCs. Full-time SAIF MBA graduates were also widely recognized by the employers. As of June, the employment rate reached 91%. The employment profile was more diverse than in previous years, with visible growth in the positions of strategic investment, sales, wealth management, product, trading, and risk control.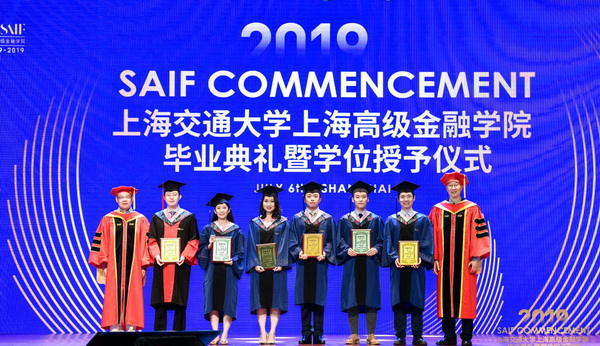 The commencement was presided over by Qigui Zhu, Secretary of the CPC Committee of SAIF. Lin Gui, Deputy Director of SJTU Graduate School; Hong Yan, Deputy Dean of SAIF; Shijun Cheng, Deputy Dean of SAIF; Jie Pan, Associate Dean of SAIF; and SAIF Professors Tan Wang, Hong Chen, Jun Pan, Yixuan Zhang, Zhan Jiang, Bing Han, and Kewei Hou also attended.