On September 3rd, a joint education agreement between SAIF and BOCOM (Bank of Communications) Institute of Finance was signed in Shanghai.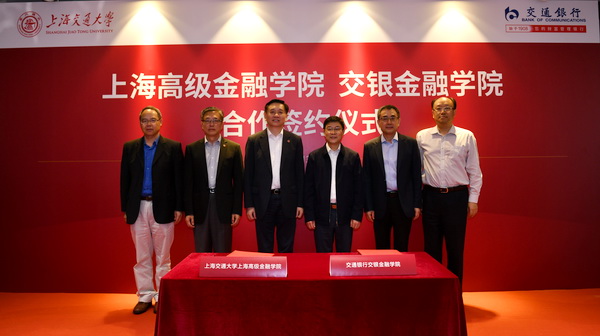 Sixian Jiang, Secretary of the CPC Committee of Shanghai Jiao Tong University (SJTU); Guangshao Tu, Adjunct Professor of SJTU and Executive Director of SAIF; Deqi Ren, Deputy Secretary of the CPC Committee of the Bank of Communications; and Mang Guo, Member of the CPC Committee and Vice President of the Bank of Communications, witnessed the ceremony and delivered speeches. Chun Chang, Professor of Finance and Executive Dean of SAIF; and Yijun Wang, Executive Vice President of BOCOM Institute of Finance, signed the agreement and exchanged signed copies.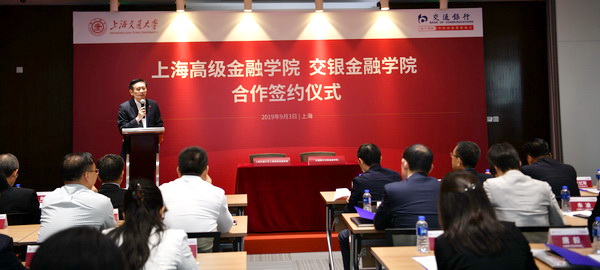 Once this agreement comes into force, the two parties will make full use of their respective advantages and engage in a number of in-depth partnership initiatives, including: middle and high-end talent training, case studies, knowledge resource co-creation, teaching resource sharing, and joint branding and communication campaigns. The cooperation is aimed to facilitate the integration of industry, academia and research, and to drive the clustering and cultivation of financial professionals.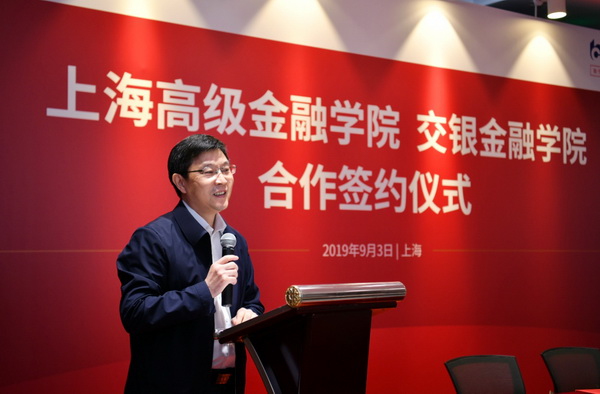 The ceremony was followed by a closed-door seminar on Fin-Tech. Feng Li, then Professor of Accounting at SAIF; and Feng Liu, Deputy General Manager of IT Management Department of the Bank of Communications, shared their insights on the "Applications and Challenges of Technological Development in Banking" and "Prospects of Fin-Tech Development in Banking and BOCOM's Technological Strategy". Prof. David Li from SAIF presided over the panel discussion, during which the panelists presented their views on technological changes in the financial sector.