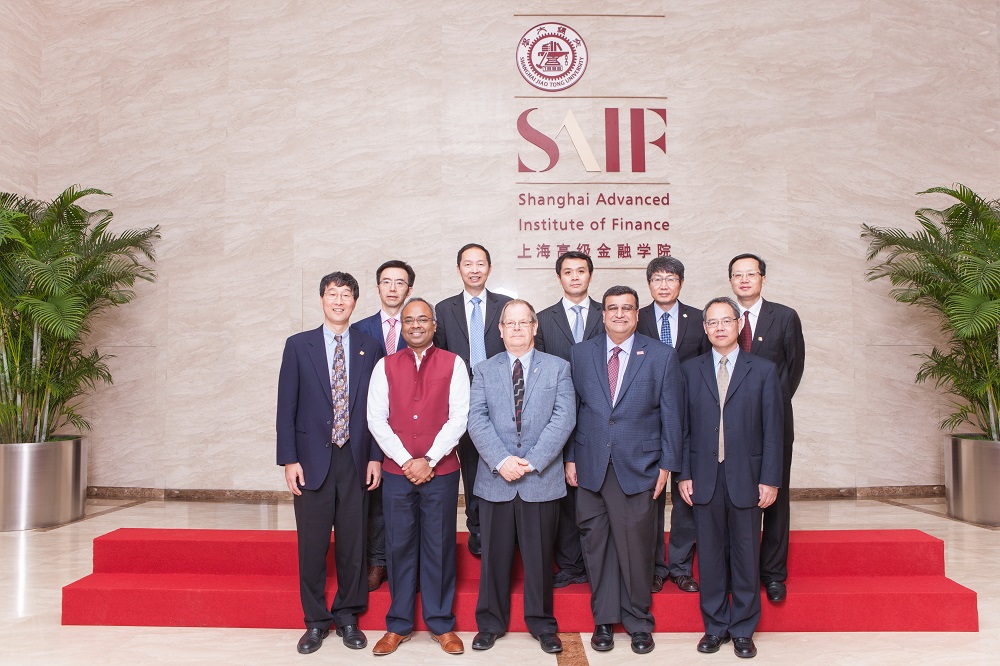 The Shanghai Advanced Institute of Finance (SAIF ) at Shanghai Jiao Tong University has earned the accreditation of the Association to Advance Collegiate Schools of Business International (AACSB) less than seven years after it was founded, thus becoming one of the youngest business schools in the world to be accredited.

Founded in 1916, the business association is the oldest and one of the most prestigious global accrediting bodies for business schools that offer undergraduate, master's, and doctorate degrees in business and accounting. Less than five percent of the world's business schools have earned its recognition, which is often considered as a hallmark of excellence in business education. On average, the accreditation process takes 5-7 years to finish.

"SAIF confirmed alignment with 15 global accreditation standards, while demonstrating how it achieves success within each of the three pillars on which AACSB accreditation rests — engagement, innovation and impact," Robert D. Reid, AACSB's executive vice president and chief accreditation officer, said in an announcement of the accreditation.

Built in 2009 by the Shanghai municipal government to assist its goal of turning the largest city of China into a global finance hub and to satisfy the urgent developing needs of the city and country's financial industry, SAIF is known for its world-class faculty composed of mostly professors recruited through a rigorous process from internationally-renowned business schools in North America and Europe. SAIF officially kicked off its application for accreditation in early 2013 and completed the process in about three years.

"The AACSB accreditation affirms the operational model of our institute and the achievements we have made so far," said Chun Chang, Executive Dean of SAIF. Currently, SAIF offers the most comprehensive portfolio of business education programs specialized in finance in China, including the Master of Finance (MF), MBA, EMBA, DBA (Doctor of Business Administration), Ph.D. and EDP (Executive Development Program) programs.

"We benchmark ourselves against leading finance departments and business schools. The AACSB accreditation represents a milestone as we enter a new chapter of development and internationalization," Chang said, adding that SAIF's goal is to become a world-class institute of advanced learning, research and think tank in finance and management in the long run.