SHANG HAI, Jan. 14, 2017— The Shanghai Finance Forum (SFF) gathered together leading economists and finance experts from around the world to discuss about the major challenges and opportunities as China continues to develop its economy and capital markets.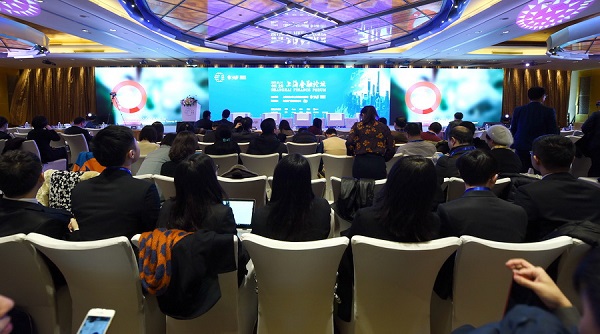 "A well-functioning financial system is essential for sustainable economic growth and development – a world-class capital market is necessary for China to execute global economic leadership," said Nobel Laureate Robert Merton in his keynote speech titled "On the Role of Financial Science and Finance Innovation in Development of the Chinese Capital Market".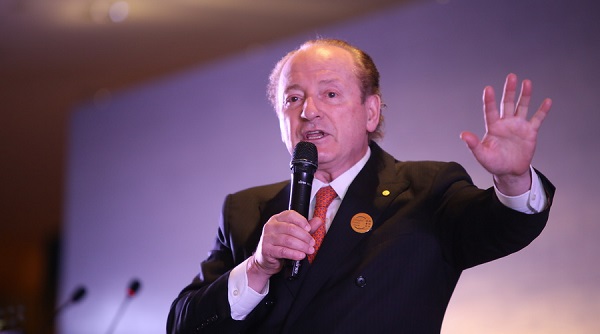 Financial innovation drives improvement of the financial system, and finance science, technology, and economic need drive financial innovation, he added.
China should create a "North Star to Nirvana", suggested Merton, also a Distinguished Professor of Finance at Massachusetts Institute of Technology, on a design process for development and implementation of large-scale financial innovation projects in China.
Dr. Raghuram Rajan, former governor of Indian Reserve Bank, said that the populist insurrections in the West, driven by concerns about job prospects and stagnant incomes, could pose short-term risks for monetary policy, banking in Europe, geopolitics and China's growth.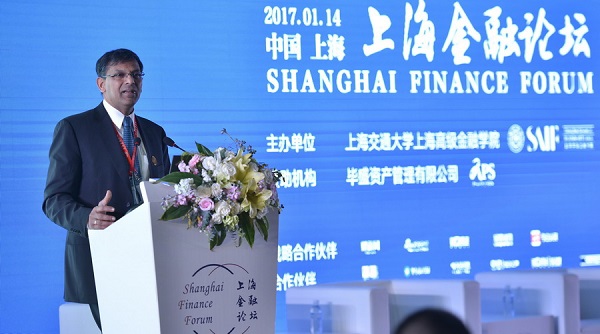 "Emerging markets have to focus more on domestic demand and capital flows will remain volatile, Rajan said in his speech on "The Global Economic and Monetary Outlook: How Will Populist Insurrections in the West Affect the Emerging World".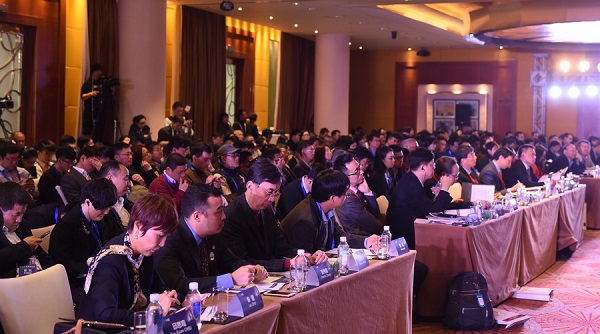 Alleged job losses are more due to automation than trade, according to Rajan, a Distinguished Service Professor of Finance at the University of Chicago and the Chief Economist and Director of Research at the International Monetary Fund from 2003 to 2006.
Dr. Min Zhu, who retired from the role of Deputy Managing Director of IMF in 2016, said that he expects the world economy to be characterized by low growth, low inflation, low interest rate and low investment this year, as the world undertakes structural changes in demography, demands and income distribution.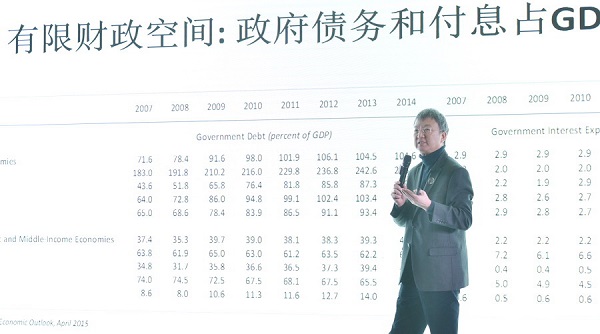 China has scored some initial achievements in economic structure adjustments, though challenges still lie ahead, said Zhu, who is now President of the National Institute of Financial Research.
"Both China and the world need structural reforms to boost productivity and economic growth," he noted in his speech on the global economy and China.
The SFF, bringing together about 350 leading scholars, policy makers and practitioners, was hosted by Shanghai Jiao Tong University Shanghai Advanced Institute of Finance (SAIF) to exchange ideas on the major challenges and opportunities as China continues to develop its economy and capital markets.
Jiang Wang, Mizuho Financial Group Professor at the Sloan School of Management, said that China's switch from a scale-oriented and government-led growth pattern to an efficiency-focused and market-oriented one will inherently require a greater degree of openness in the financial system.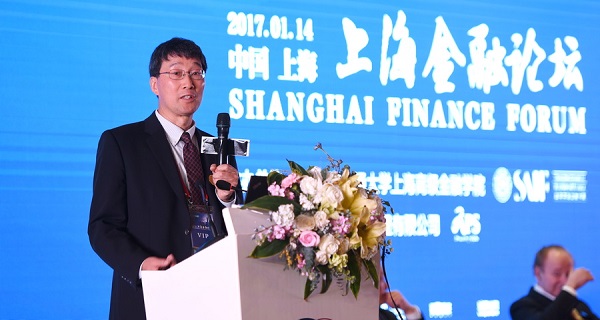 "The key of this reform is to truly let the financial market play the decisive role in allocating resources and risk management, and this role must be supported by a modern, open financial system," said Wang, who is also Chair of the Academic Advisory Council of SAIF, the SFF organizer.
As a member of the financial community of Shanghai and China, SAIF is committed to training top talent, building an open platform for research, and becoming a leading think tank, especially on issues related to China's financial system, said Chun Chang, Executive Dean of SAIF.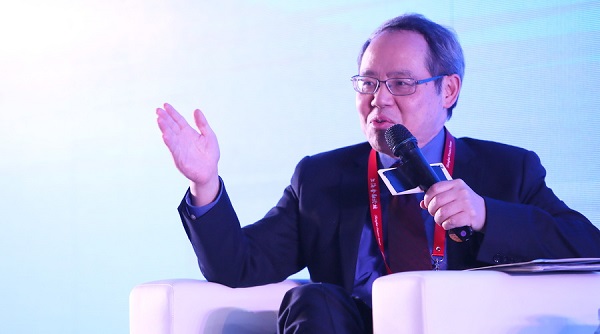 "SFF aims not just to identify the issues but also to explore possible solutions through rigorous research, in-depth discourse and intimate interaction, "Chang added.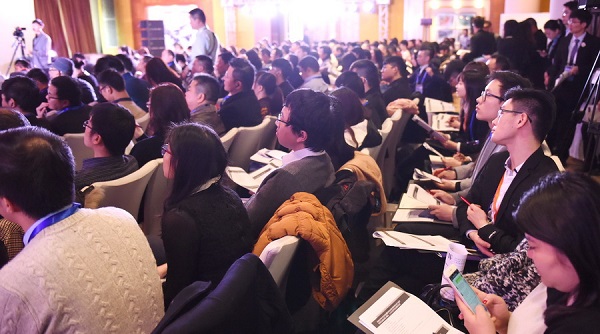 Besides the keynote speeches, two panel discussion sessions were held on China's capital market and GDP growth, respectively. The panelists included Shangjin Wei, Professor of Finance and Economics, Columbia University; Tao Guan, a senior research fellow of China Finance 40 Forum and former director of the balance of payments department of the State Administration of Foreign Exchange, Jun Qian; Professor of Finance, SAIF and Associate Director of China Academy of Financial Research (CAFR), Qiuping Qu, President of Haitong Securities Co., Ltd and Xiaodong Liu, CEO of Sailing Capital Management Co., Ltd.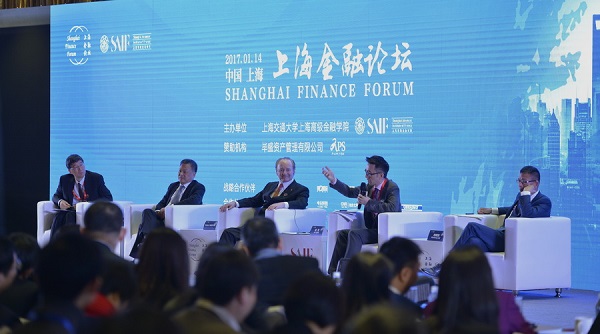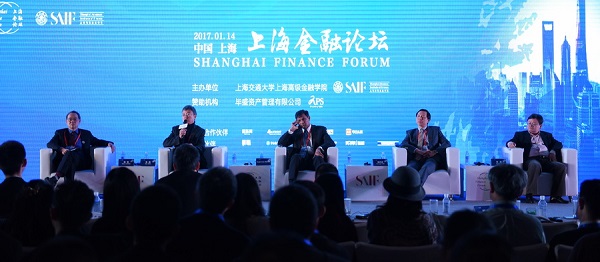 NOTES TO EDITOR
The Shanghai Advanced Institute of Finance (SAIF) was established in 2009 by the Shanghai Municipal Government within Shanghai Jiao Tong University, with the goal of developing a world-class institution of research and advanced learning in both finance and management. Its objectives include training top talent, building an open platform for research, and becoming a leading think tank, especially on issues related to China's financial system. The China Academy of Financial Research (CAFR) was established in parallel with SAIF, focusing on policy and applied research in finance, and its work has influenced important regulatory changes and reforms within the Chinese financial industry.
More than 40 faculty members obtained tenured positions from top business schools in North America and Europe. Full-time faculty members are recruited through a selective process from the finest institutions in the world, including Stanford, Wharton, Chicago, Duke, UBC and Oxford. They are reviewed and promoted in a manner consistent with leading research institutions in North America and Europe.
SAIF has successfully launched a comprehensive set of programs specialized in finance, including the Master of Finance (MF), MBA, EMBA, DBA (Doctor of Business Administration), Ph.D., and EDP (Executive Development Program) programs. It had more than 1,700 students enrolled in degree programs at the end of 2016. SAIF alumni, growing in large numbers every year, have begun to exert impact in the financial industry and the overall economy in China and Asia.
In 2016, SAIF earned the accreditation of the Association to Advance Collegiate Schools of Business International (AACSB) less than seven years after it was founded, thus becoming one of the youngest business schools in the world to be accredited. It also made a strong debut in the Financial Times' annual ranking of the best Master in Finance (MF) programs in the world, ranking 2nd in Asia and 28th in the world. For value for money, SAIF ranked 1st in Asia and 2nd globally.