On October 12, SAIF and the Shanghai AI Lab's Digital Economy Research Team held the "Central Bank Digital Currencies: Theory, Frontier and Practice" seminar at SAIF, co-organized with the Shanghai Xuhui District Financial Service Office.
Muzhi Wang (Deputy Secretary of the CPC SAIF Committee) welcomed collaborative innovation to advance China's financial sector. Renmin University Professor Yu Zhu keynoted on CBDC literature and frontier issues. Wufu Zheng (Deputy Director of the People's Bank of China Shanghai Headquarter) responded, urging commercial banks to embrace new technologies and changes.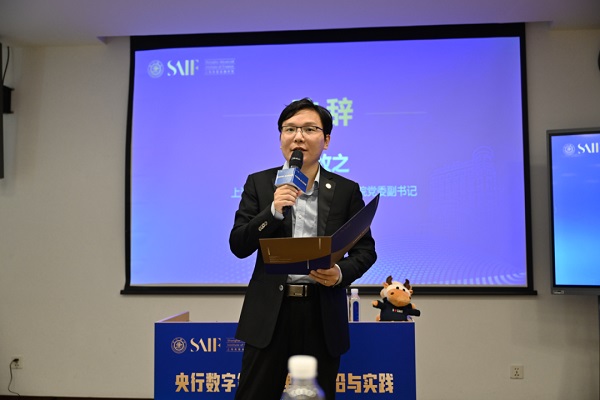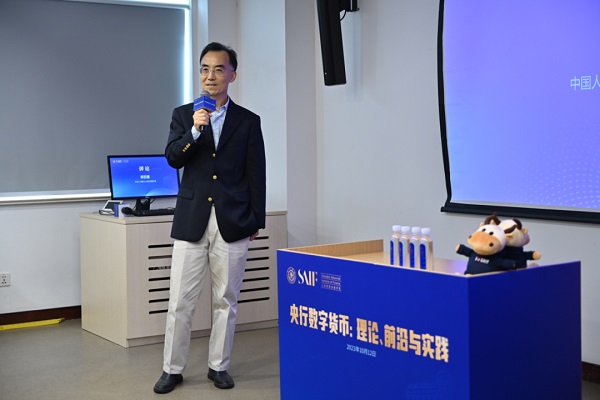 Chun Chang (Professor of Finance at SAIF, Huifu Chair Professor), Professor Yu Zhu, and Chuanwei Zou (Chief Economist of Wanxiang Blockchain) shared research and practices. Experts discussed CBDC's impact on banking systems, smart contract applications, and global central bank trends.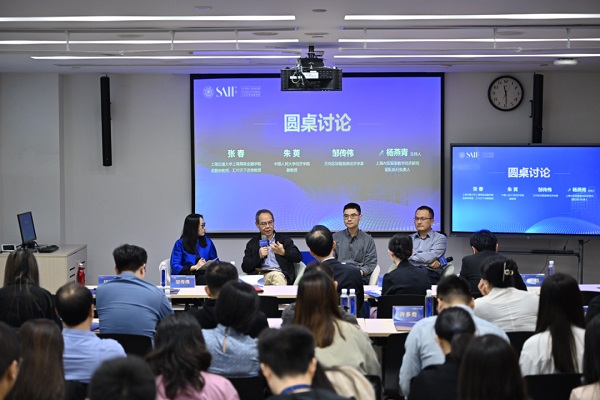 Xiaojie Yang (Director of Shanghai Xuhui District Financial Service Management Office), Yong Zhang (Associate Dean of SAIF), and others attended. Events like this exemplify SAIF's leadership in analyzing global economic and financial developments.