The SAIF Southeast Asia Center was officially inaugurated on July 11th during the inauguration ceremony of the new centers of SJTU Singapore Graduate School. Quiling Ding, President of SJTU and Deputy Secretary of the CPC SJTU Committee, along with Jun Han, Minister-Counselor of China Embassy in Singapore, jointly unveiled the SAIF Southeast Asia Center. The ceremony was attended by Professors Shijun Cheng, Executive Dean of SAIF; Hong Yan, Deputy Dean of Academic Affairs and Faculty; and Feng Li, Deputy Dean of SAIF—as well as invited SAIF alumni and other distinguished individuals.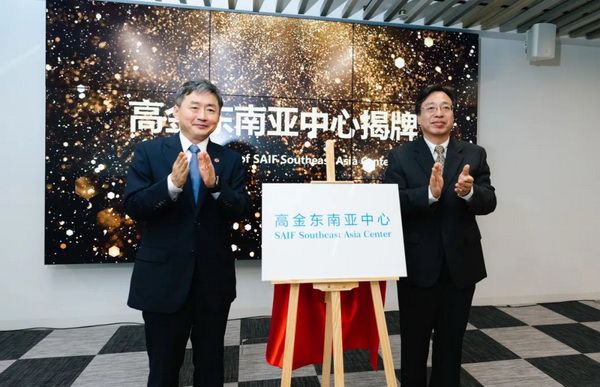 As the first overseas operation center of SAIF, the SAIF Southeast Asia Center will facilitate the international growth of SAIF and enhance its competitiveness and brand awareness, leveraging its strategic geographic location and favorable policies. The Center is dedicated to becoming a significant overseas operations base that integrates Chinese and foreign educational characteristics, strengthens research capabilities, and expands the influence of SAIF through talent development, research collaborations, and international projects.
Professor Shijun Cheng provided a detailed overview of the Center's development objectives and implementation plan to the guests. He emphasized that the Center will prioritize executive training programs, degree programs, student internships, international student enrollment, international modules, research cooperation, and other initiatives in Singapore. The goal is to provide innovative and high-quality services that contribute to the international growth of SAIF and SJTU while expanding operations to other key countries in Southeast Asia.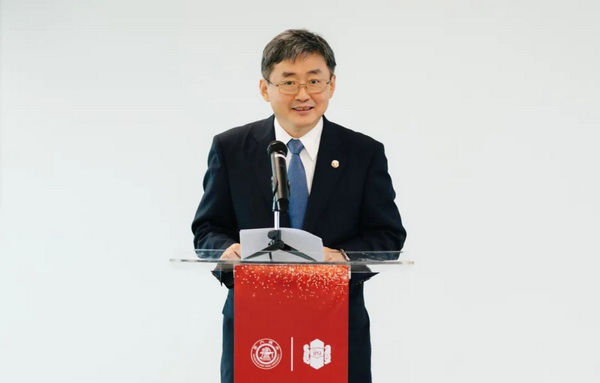 In his concluding remarks, President Kuiling Ding commended the establishment of the SAIF Southeast Asia Center. He emphasized that opening up is a necessary path for SJTU to create a world-class university, engage in international competition, access global resources, and address world-wide challenges. The Center will play a crucial role in enhancing the cultivation of innovative talent, scientific and technological capabilities, and the implementation of China's strategy for invigorating the nation through science and education. SJTU Singapore Graduate School serves as a solid foundation and special zone for SJTU in Singapore. In addition, the establishment of the SAIF Southeast Asia Center and other institutions signifies a new chapter of development for the SJTU Singapore Graduate School.