In a recent renewal of their strategic cooperation agreement, SAIF and Dalian Commodity Exchange (DME) have reaffirmed their commitment to promoting professional futures talent training. This agreement builds upon the successful cooperation both parties have developed in this area over past years.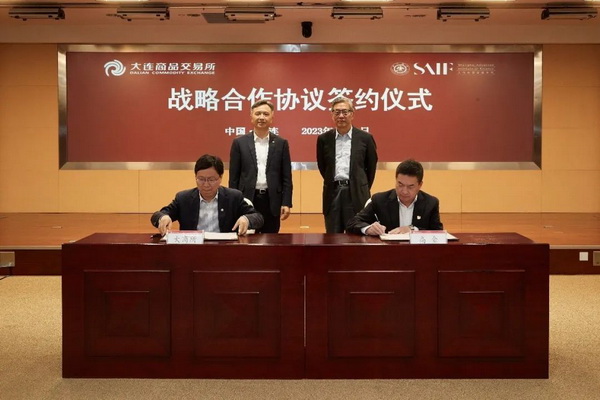 The signing ceremony was attended by esteemed executives including Guangshao Tu (Executive Director of SAIF), Qigui Zhu (Secretary of the CPC SAIF Committee), Hua Ran (Chairman, Secretary of the CPC DME Committee), and Weijun Wang (Deputy General Manager of DME).
Since 2013, SAIF and DME have implemented a number of EDP projects across industries, futures companies, and other groups. Notably, the "Coal, Coke and Mining Industry Futures Senior Manager" program has been held for five consecutive years, training nearly 300 senior management talents from over 80 leading group enterprises in the coal-related industry. The program has established a strong brand influence in the industry.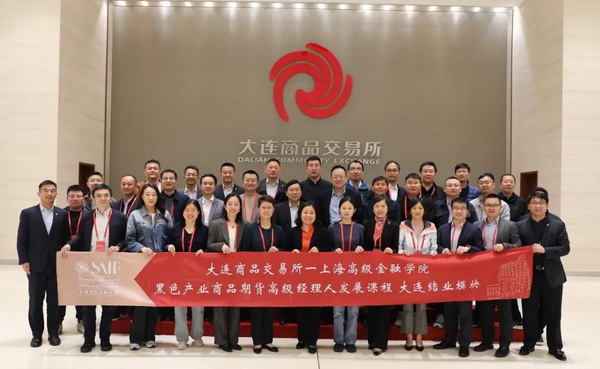 Recently, the latest iteration of the "Coal, Coke and Mining Industry Futures Senior Manager" program was successfully held in Dalian. This course covered a range of relevant topics in Sustainable Finance such as: Carbon Peaking and Carbon Neutrality Goals, Artificial Intelligence, Risk Management and Control, Ecology of the Steel Industry, and Futures Products. These topics relate to current hot spots and industrial pain points and provide valuable practical insights to the participants, furthering their professional development.