Recently, SAIF released the Employment Report for MF (Master of Finance) Graduates in 2022. It not only showed that the average annual starting salary hit a record high, but also showed the internationalization and high level of employment compared with previous years — fully demonstrating the strong competitiveness of SAIF MF graduates in the job market. There were 72 SAIF MF graduates in total this year. Apart from two graduates who decided to continue their studies, the placement rate of the other 70 graduates was 100%.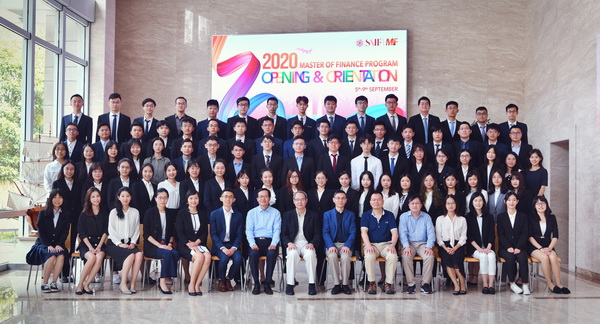 As SAIF's flagship program, SAIF MF has been taking the lead in employment data among comparable institutions and universities. According to statistics, SAIF MF domestic graduates of Class 2022 received 2.2 job offers on average, with 90% of them having already determined job intentions six months before graduation.
"The demand for talent recruitment in various industries is becoming more and more cautious under the current global economic situation. Under this circumstance, our graduates maintain a high-level employment. It proves that SAIF's 'International, Market-Oriented, Professional' teaching philosophy, continuous innovation, and advancing training model that we adhere to have been generally recognized by the society." said Professor Shijun Cheng (Executive Dean of SAIF).
When choosing jobs, many SAIF graduates combine their personal development with the destiny of China itself. Facing multiple job offers, about 18% of MF domestic graduates chose to join key national employment units such as financial regulatory departments and strategic financial institutions instead of pursuing higher income opportunities in the private sector. In addition, more than two-thirds of this year's MF domestic graduates chose to work in Shanghai to serve the national strategy of building Shanghai as an International Financial Center.
In terms of specific employment data, the average and median numbers for annual starting salary were RMB 562,000 and RMB 498,000 respectively, hitting a record high. In addition, an increasing trend of internationalization was revealed: one-third of the graduates joined foreign financial institutions after graduation, and more than 11% of the graduates worked in international financial centers such as New York, Singapore, and Hong Kong. Foreign employers included renowned international investment banks (Goldman Sachs, JP Morgan, Morgan Stanley, Bank of America Merrill Lynch, Credit Suisse, and Barclays) and traditional banking institutions (JP Morgan Chase Bank, HSBC, and Standard Chartered Bank).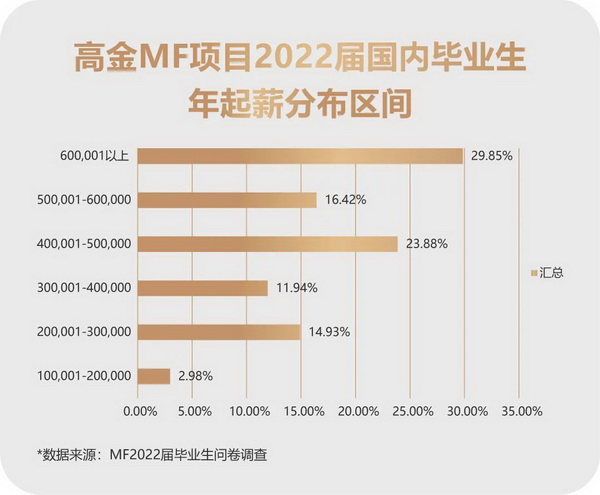 Apart from the traditional hot employment industry — the investment banking/securities industry which was chosen by nearly 30% of graduates — asset management institutions attracted about half of the MF domestic graduates this year. The employers included top international asset management institutions (BlackRock, Black Stone Group, and JPMorgan Asset Management), domestic head public funds (Efund, Harvest Fund, Aegon Industrial Fund, Zhong Ou Asset Management), and quantitative private equity institutions with high asset management scale in China (UBI Quant, Investment, Ming Hong Investment, Ming Shi Investment).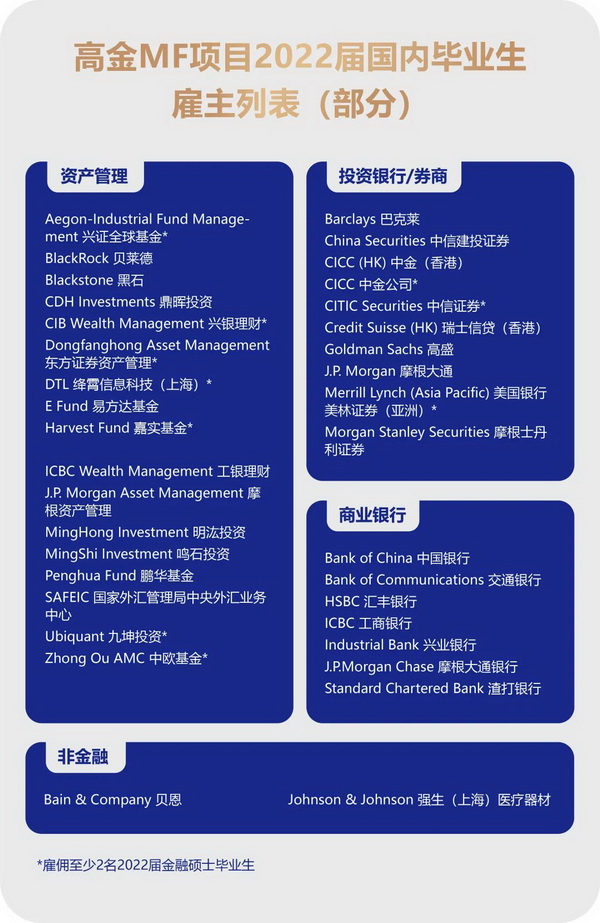 "SAIF graduates gain recognition of the job market due to three key reasons." Professor Tan Wang (Professor of Finance at SAIF, Academic Director of the MF program) said. "First is Internationalization, Market-Orientation, and Specialization. SAIF always keeps abreast with the international frontier in terms of school mode, curriculum and faculty construction, and closely integrates with China's financial talent needs and national strategies. The second is Innovation. In 2019, SAIF first set up its FinTech Track in China, which adds machine learning, computer programming and application courses based on systemic finance courses, allowing students to learn blockchain, big data, and machine learning courses more systematically. Third, SAIF focuses on combining theoretical learning and practical courses, with practical courses accounting for more than 40%."
The MF Program is a full-time flagship program launched by SAIF in 2009. All of its students have graduated from world-class universities, and the average admission rate is below 3%. With all courses taught in English, the SAIF MF Program trains international financial professionals who are proficient with modern financial theory, techniques, and skills — and are familiar with the practices of the financial sector in China and across the world. Compared against other similar programs in China, SAIF MF features world-class faculty from leading international universities, a systematic curriculum design, market-oriented practice programs, and career development counseling. In addition, its modern teaching approaches are supported by a simulation laboratory. Students not only have the opportunity to participate in joint admission programs with world-renowned institutions such as Columbia University or the London School of Economics, but also enjoy access to international resources and exclusive short-term overseas modules from all over the world.
In addition to a cutting-edge and diverse curriculum, SAIF also provides students with personal and comprehensive career guidance. To help students achieve better career development, SAIF CDC has created the Career Practical Training Program (CPTP) to cultivate students' professionalism and ability to solve practical problems. The courses include lectures, seminars, and workshops that improve students' soft skills and job-seeking skills. A series of professional skills that simulate industry practices, covering different modules — such as LPG courses of foreign investment banks, equity research, quantitative trading, and valuation modeling — are also included. Meanwhile, each MF student will receive personal targeted career counseling at least three times during their study at SAIF, with an average total time of more than 5 hours.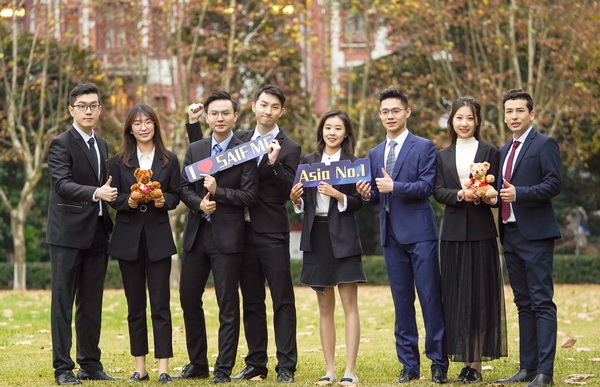 "We want to teach students not only traditional financial theories but also cutting-edge skills like Fintech, the ability to think systematically and with a spirit of innovation. This will help SAIF MF students to develop continuously in the next ten years and beyond. MF students can better serve the China's financial development and contribute to the construction of Shanghai as an International Financial Center." Professor Tan Wang said.