On August 31st, 2022, the China Financial Futures Exchange (CFFEX) and SAIF signed a strategic cooperation agreement. Guangshao Tu (Member of the CPPCC, Executive Director of the SAIF Board), Qingwen He (Secretary of the CPC CFFEX Committee, President of CFFEX), Chunhe Ye (Deputy Secretary of the CPC CFFEX Committee, Chairman of the Supervisory Board of CFFEX), Qigui Zhu (Secretary of the CPC SAIF Committee), Feng Li (Professor of Accounting at SAIF, Associate Director of CAFR), and Xuan Luo (Deputy Dean of SAIF) attended the signing ceremony. The signing ceremony was presided over by Feng Li.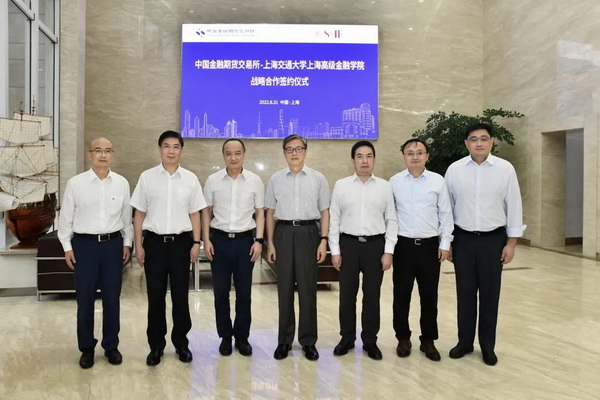 Guangshao Tu said that the signing reflects further deepening of cooperation between financial market organizations and financial academic institutions. Over the past ten years, SAIF has achieved remarkable results in talent training and faculty building. In the future, SAIF will deepen the construction of its think tank and further enhance its ability to serve Shanghai as an International Financial Center.
Tu pointed out that the cooperation between CFFEX and SAIF is of great significance to both sides. SAIF will provide further talent and intellectual support for the reform and innovation of the financial futures market and the construction of CFFEX. He hoped that both sides would actively promote cooperation to better serve the overall national strategy and the construction of Shanghai as an International Financial Center.
Qingwen He pointed out in his speech that the innovative development of financial futures need professional theories and an inclusive environment. The signing of the strategic cooperation agreement will help CFFEX further enhance the cooperation between industry and academia, integrate internal and external resources more systematically, and strengthen talent exchange.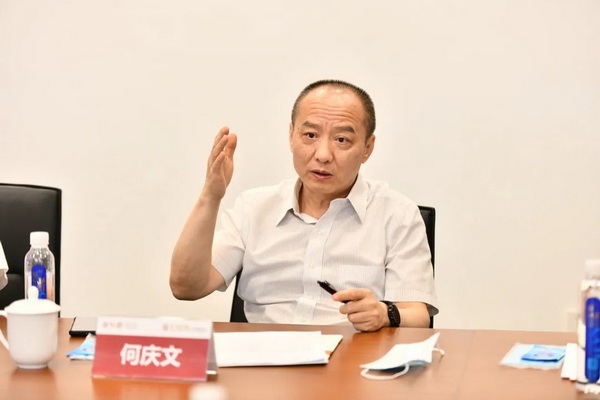 Afterwards, Chunhe Ye and Qigui Zhu signed the strategic cooperation agreement on behalf of both sides, as witnessed by Guangshao Tu and Qingwen He. In the future, the two sides will combine actual development demands and resource advantages, strengthen academic research and think tank research, collaborate on post-doctoral workstation construction and other all-around cooperation to promote the construction of Shanghai as an International Financial Center and high-quality development of the capital markets.