On April 16, 2017, Leading economist and renowned professor Wu Jinglian addressed on the "real issues in China" at the SAIF·CAFR Distinguished Speaker Series. During the event, his studies and methodology on Chinese reform, as well as his new book, named Chinese Reform Trilogy, attracted nearly five hundred participants.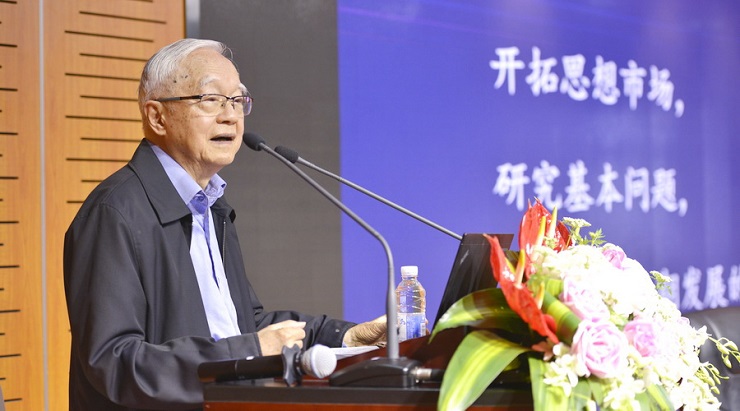 The event was co-organized by Shanghai Jiao Tong University Shanghai Advanced Institute of Finance (SAIF) and CITIC Press Group Shanghai Office.
In Prof. Wu's view, China's reform started from the 8th CPC National Congress in 1956. In the next 60 years, China has encountered hardships and problems, while making remarkable achievements as well. He explained that "we need to summarize experience and lessons, specify the research methodology on China's economy and stand on a new historical point to promote China's reform."
What are the real issues in promoting the reform? As Prof. Wu mentioned, the root cause must be figured out. There is no shortcut to reform. The only solution for China is to build a market-oriented and legalized society.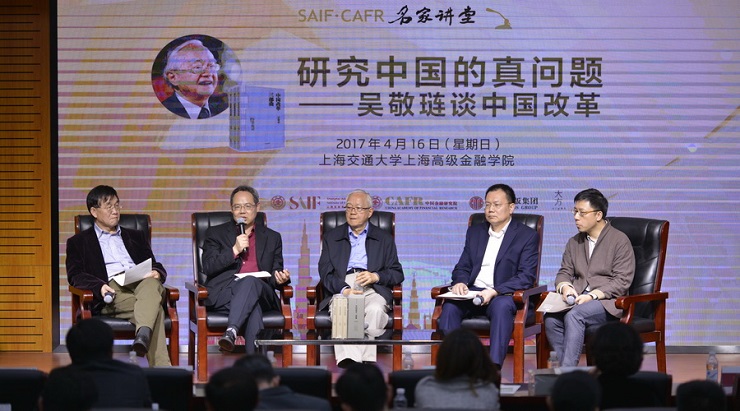 In a panel discussion hosted by Qin Shuo, a famous media professional, Prof. Chang Chun and Executive Dean of SAIF; Yan Hong, Professor of Finance; Prof. Lu Ming from Antai College of Economics and Management; and Prof. Weisen Li from School of Economics, Fudan University, conducted an intensive debate on the topic and answered questions from the audience. The participating experts agreed that a sound strategy is to promote reform in an all-round manner.