Gianluca Salvicchi was born in Rome. At the age of 13, he started to learn Mandarin and, up to now, has visited Shanghai three times and has studied at SJTU twice. Gianluca is fond of Chinese culture, appreciates education in China, and has confidence in China's economic development. He also acquired a Chinese name -"Zhan LuJiang".
Now, at the age of 22, Gianluca has been enrolled in the MF program at SAIF. He's looking forward to his life as a SAIFer and it has always been his dream to study in Shanghai. "I will be able to merge my two loves, China and Finance", he said.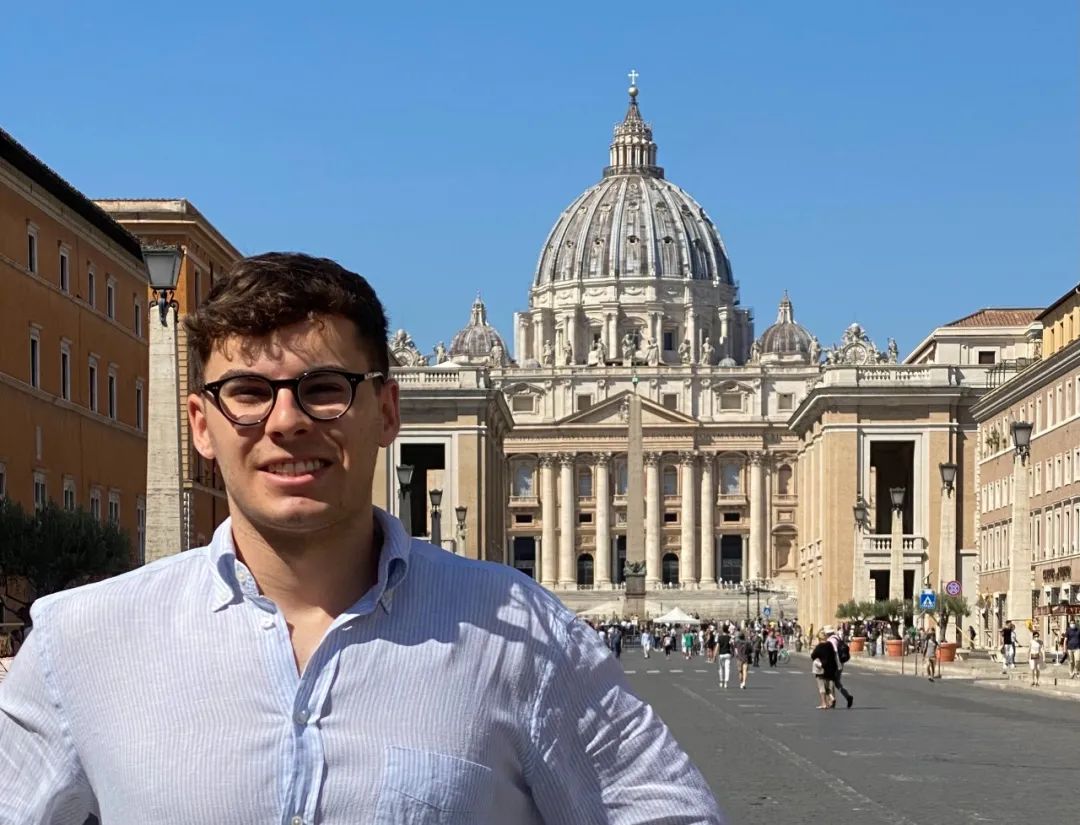 Studying at SJTU Again
The story between Gianluca and China began when he was in his senior year of high school in Italy. At the age of 13, he became curious about China, a country also possessing an ancient civilization. When he first came to Shanghai for an exchange program, he fell in love with the city immediately. After the one-year exchange, he extended for another year and decided to study in China for a bachelor degree. In 2017, he was admitted to the School of Electronic Information and Electrical Engineering of SJTU and became an engineering student. Unfortunately, for family reasons, he had to quit SJTU at that time.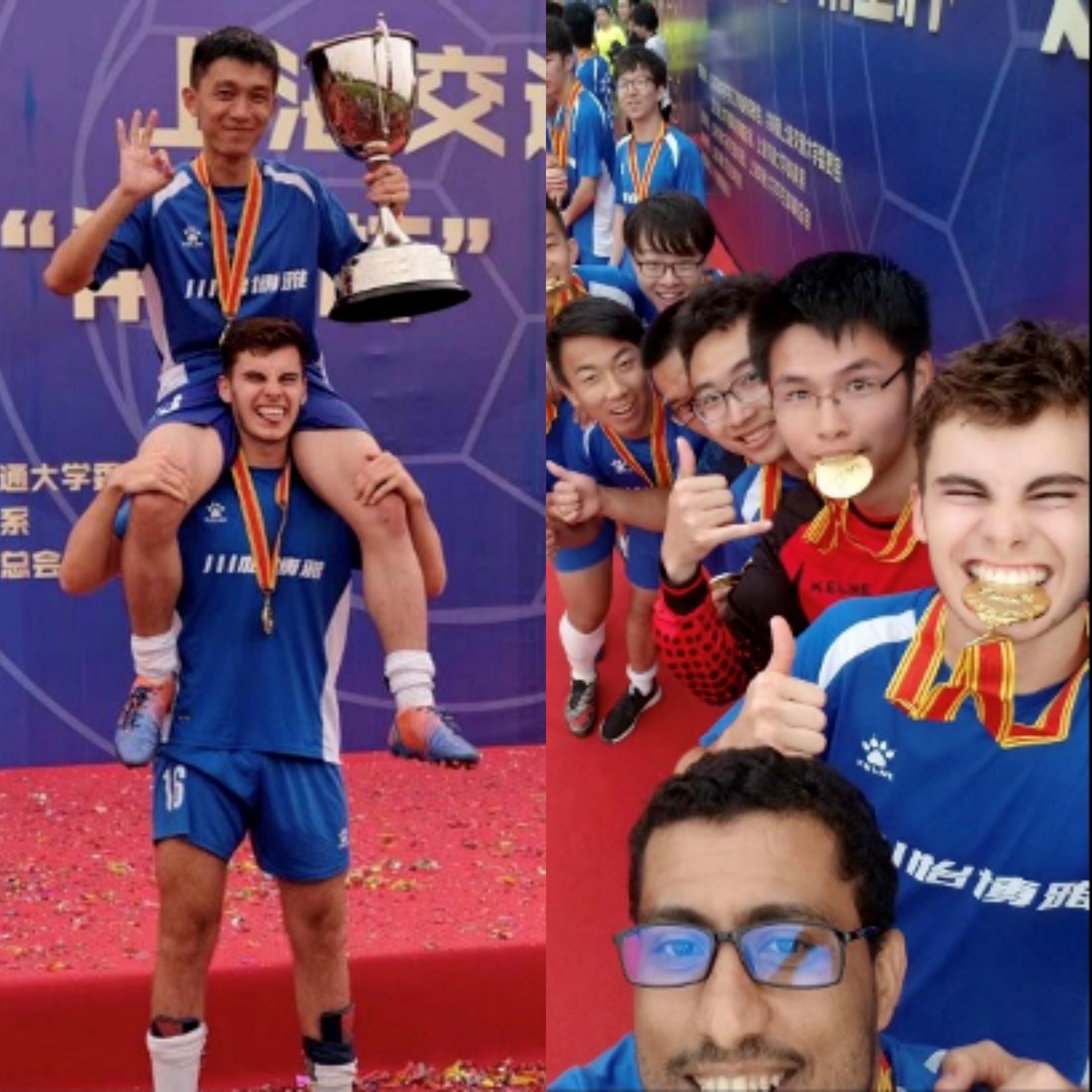 "Compared to the metro system in Rome, I'm more familiar with the one in Shanghai. It carries my memories of this city". After visiting Shanghai three times, Gianluca is profoundly attracted by the city. He believes that China and SJTU have encouraged him a lot, allowing him to broaden his horizons and helping him with his future development.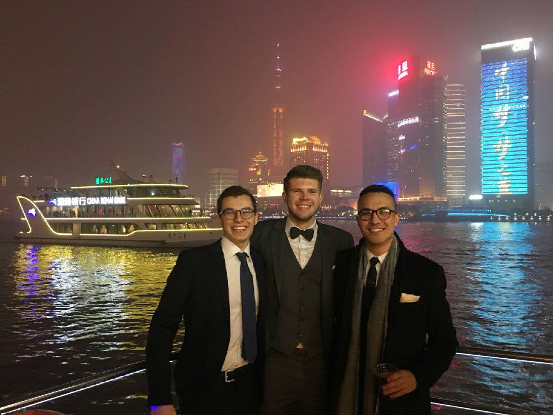 Influenced by his father, Gianluca has been very interested in financial knowledge since he was a child. After returning to Italy, he entered the Libera Università Internazionale degli Studi Sociali (LUISS Guido Carli), known as the "Harvard of Italy", to study economics. During the four years study at university, a friend introduced him to the development of the SJTU Minhang Business Area. He learned that China was developing rapidly and he was even more optimistic about China's future economic development. "China is seeking its path of development, and I'm happy to see its energy and capacity. I believe that Shanghai will further expand its competitiveness as an international financial center. The internationalization of the RMB is also around the corner. I hope I can contribute to the development of China's finance development in the future."
For Gianluca, SJTU is his second home, and SAIF is the perfect choice to combine his interests in both China and Finance. Therefore, it is no surprise for him to choose SAIF. "It has everything I want - professional knowledge, financial skills. And it can help me return to Shanghai and support me with my future career," he said.
Choosing SAIF
As a finance student, Gianluca had always been interested in secondary market investment activities and macroeconomic developments. He has used his professional knowledge to manage his personal assets and achieved good results. In the future, he hopes to create value for his clients in the same way. "I want to become a good wealth management advisor and I hope to set up my own hedge fund in the future."
Though it's not time for school yet, Gianluca has already started preparatory courses, including: Overview of Financial Markets, Business Chinese, Introduction to Python, C and C++ Programming. "These preparatory courses at SAIF helped me consolidate and deepen my understanding of financial knowledge," Gianluca said. "The programming courses and other skills courses can help me become an inter-disciplinary talent. And the Chinese language course arranged specifically for international students is good for my business communication skills."
He also received one-to-one career counseling from the CDC, which benefited him a great deal. "The coach objectively pointed out my shortcomings and strengths, gave me advice on course selection, and also taught me some interview skills, which gave me confidence in my future career development." Gianluca was deeply moved by the thoughtfulness of the CDC staff. To avoid late-night courses for international students, they arranged time reasonably. "Although school has not started yet, SAIF has already provided various preparatory courses and career planning for students. I think it is very professional and I can also feel its warmth and love."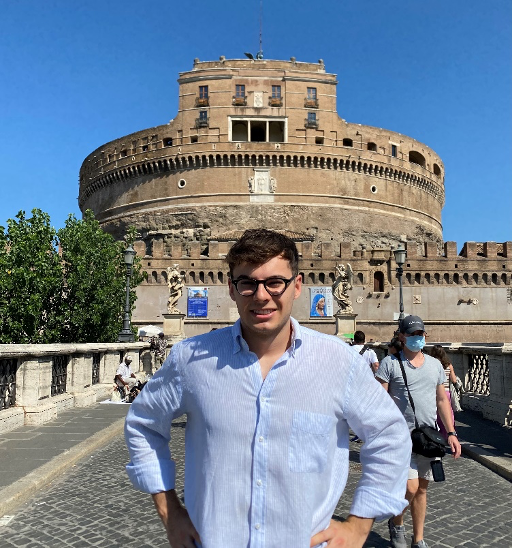 Due to the coronavirus, Gianluca will take courses virtually at this stage. He is looking forward to the upcoming semester, "I hope the pandemic will be controlled soon. And I hope to study in the SAIF classroom as soon as possible." In the future, besides further enhancing his financial knowledge and skills at SAIF, he also hopes to found a club to study secondary markets with friends. "SAIF is a platform that gathers finance talents in and beyond China. I believe we can work out a lot of interesting ideas here!"
Gianluca likes asking questions because he enjoys the intellectual challenge when seeking answers. Despite setbacks sometimes, he believes that he will grow quickly in this process of exploration. As a foreigner, he often describes himself as "a foreign body with a Chinese soul". He believes that with the support of SAIF, his future will be promising.