Shanghai Advanced Institute of Finance (SAIF) at Shanghai Jiao Tong University recently released the Full-time Financial MBA (FMBA) Employment Report, which shows that 93% of SAIF FMBA graduates had achieved their career transformation/promotion in the financial sector. The median salary has increased by nearly 90% as compared with salaries before enrollment.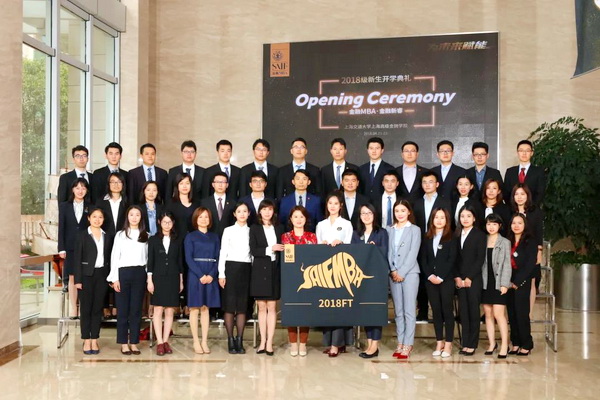 As China's first financial MBA program, over the years, SAIF FMBA Program has been highly recognized by industry for its world-leading financial education system and outstanding teaching. Graduates have continued to gain great favor from financial institutions. This year, 42 FMBA graduates had an average starting salary of RMB 288,000, up 72% over figures before enrollment, with the median being RMB 280,000 (an increase of 87% over figures before matriculation).
Aimed at fostering industry leaders with modern financial expertise, SAIF FMBA Program is committed to training a community of financial talent with local influence and international competitiveness. Entrepreneurs and professional managers with an industry background, a financial mindset, and an innovative spirit are also welcomed to join. Statistics shows that in this intake, 45.24% of the FMBA graduates came from the financial sector and 54.76% came from non-financial industries before joining SAIF.
After two years of systematic education and training through the SAIF FMBA Program, the students have been enriched and strengthened in terms of professionalism, skills, and global outlook. Upon graduation, 93% of them have successfully realized career transformation or job promotion in the financial sector, or have been hired by industry-leading employers.
Asset managers employ 50% of our graduates, of which 32.5% are engaged in primary markets such as asset management-private equity/venture capital. Employers include a number of well-known institutions in the industry, including: Hillhouse Capital, Panda Capital, Bank of Communications International, and Shanghai Science Venture Capital (Group) Co., Ltd.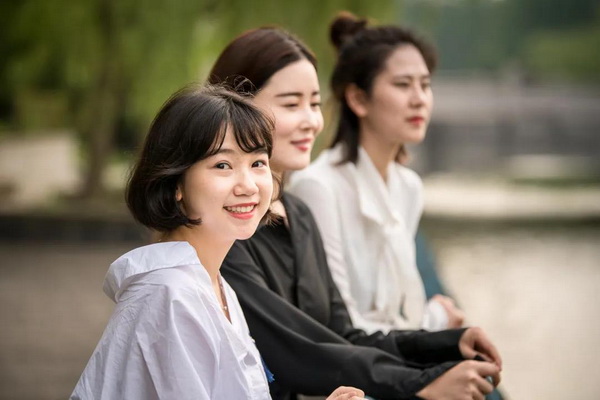 Investment banks, securities companies, and financial advisors employed 42.5% of our graduates. Most of the employers are reputable investment banks and leading securities firms, including: China International Finance Corporation Limited, CITIC Securities, Guotai Junan Securities, and Shenyin Wanguo Securities. In addition, the "Finance +" multidisciplinary quality of FMBA graduates has been gradually recognized and favored by the market. Some graduates have even entered into a "fast track" to professional promotion by participation in management trainee programs with such companies as the China Resources Group and Thermo Fisher Scientific - SA.
Investment and research positions are most popular among for this year's SAIF FMBA graduates, accounting for 60% of the total. In addition, sales/trading and investment banking represent 22.5% and 10%, respectively. Of the investment and research posts, 37.5% are engaged in primary market investment and research, while 22.5% are engaged in secondary market investment and research. Of the sales/trading posts, 15% are engaged in sales and 7.5% are engaged in trading.