On the afternoon of November 22nd, the 1st Chongqing Future Finance Roundtable and the unveiling ceremony of Chongqing Advanced Institute of Finance Research were successfully held in Chongqing. Speeches were delivered by: Bo Li, Vice Mayor of Chongqing; Yulin Huang, Secretary of the CPC Yuzhong District Committee; and Chun Chang, Professor of Finance, Executive Dean and Huifu Chair Professor of Shanghai Advanced Institute of Finance (SAIF), Shanghai Jiao Tong University.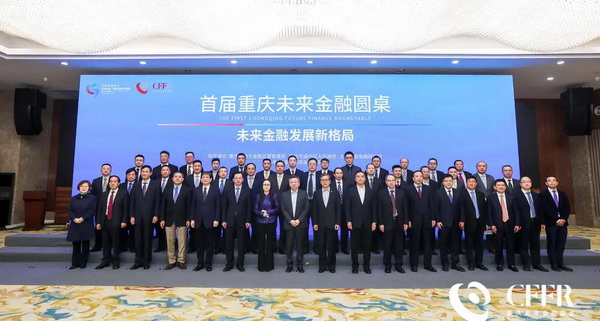 Guangshao Tu (Member of the National Committee of the Chinese People's Political Consultative Conference, Executive Director of SAIF and Chairman of Shanghai Finance Institute), conveyed an address and a keynote speech. Organization participants, leaders, experts, and scholars attending the event included: the Chongqing Local Financial Supervision and Administration Bureau, the Chongqing China-Singapore Project Management Bureau, the Chongqing Operation and Management Department of the People's Bank of China, the Chongqing Banking and Insurance Supervision Bureau, the Chongqing Securities Supervision Bureau, and the Yuzhong District.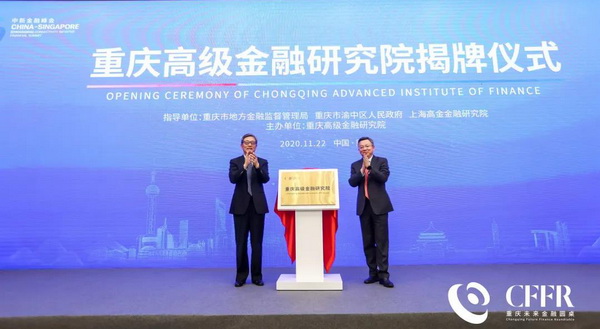 Focusing on the theme of "New Development Pattern of Future Financial Services", this event was jointly organized by the Chongqing Local Financial Supervision and Administration Bureau, the Yuzhong District People's Government and SAIF. It was underwritten by the Chongqing Institute of Financial Research and the SAIF (Chongqing) Education Technology Co., Ltd.
Policy oriented, the Chongqing Advanced Institute of Finance Research studies financial policies, builds a platform for financial exchange and communication, integrates financial resources in Shanghai and Chongqing, and accelerates the implementation of national strategies. It has set up a green financial center, a FinTech center, a financial law center, an enterprise risk management center and a talent training base. These centers translate research findings into policy interpretations in the financial sector, ensure their accuracy and practicality, and effectively aid in the development and upgrading of Chongqing's financial sector.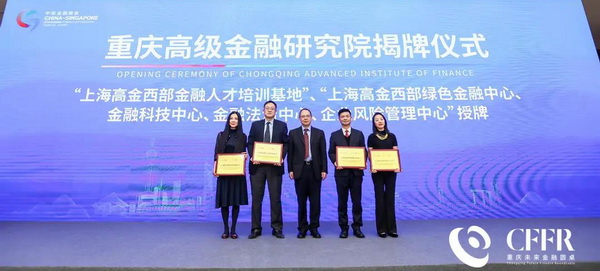 As an unofficial and non-profit financial think tank, the Chongqing Advanced Institute of Finance Research focuses on China-Singapore financial mechanisms to fully empower Chongqing, western provinces and cities, and China's financial sectors. Chongqing Advanced Institute of Finance Research will explore the financial landscape in Chongqing and the western region. Along with well-known scholars and experts from the academic community and industry, it will investigate practical and effective methodologies to provide strong support for SAIF's insights for the financial markets in the western regions and across China. It will play an active role in the construction of inland financial centers, China-Singapore and Chongqing-Shanghai connectivity, FinTech, and green finance.