On September 3rd, the launching ceremony of the "Corporate Value Research" cooperation between the Corporate Finance Research Center of the China Academy of Financial Research (CAFR) at Shanghai Jiao Tong University (SJTU) and the Beijing Qirong Zhishang Technology Co., Ltd. was held at the Shanghai Advanced Institute of Finance (SAIF), SJTU. Professors Chun Chang, Hong Yan, and Zhan Jiang were in attendance. Hui Xie, Executive Dean of the Hong Kong China Capital Research Institute and Chairman of Beijing Qirong Zhishang Technology Co., Ltd.; and Shuyan Li, General Manager of Shanghai Operations at Beijing Qirong Zhishang Technology Co., Ltd. also attended the event.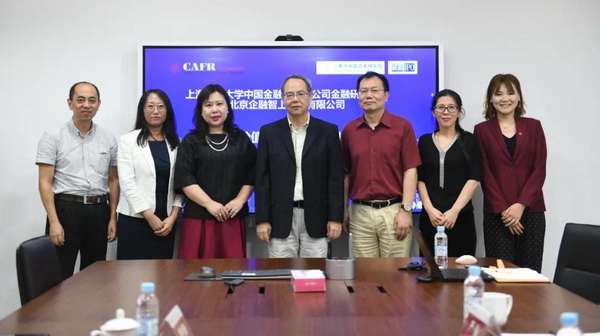 At present, the weight of direct financing is only around 15% among Chinese businesses, while the figure exceeds 80% in the US and other developed economies. In response to this phenomenon, the Office of the State Council of the People's Republic of China recently issued Several Opinions on Strengthening Financial Services to Private Enterprises, which mentioned "actively supporting private enterprises to expand direct financing". Local governments must also consider support to the direct financing of enterprises and financing through capital markets as priorities. Although the development of the registration system and capital market reforms have created more opportunities for direct financing, the growth of direct financing for enterprises still encounters many difficulties. In this context, the CAFR Corporate Finance Research Center and Beijing Qirongzhishang Technology Co., Ltd. jointly conducted research on corporate value, aiming to establish a corporate valuation system with greater logic, rationality, effectiveness, and accuracy.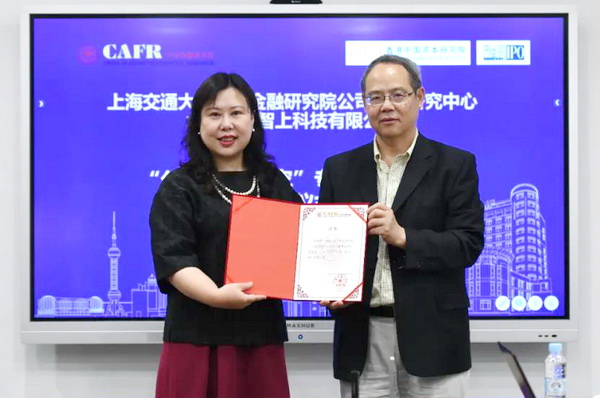 At the launching ceremony, Hui Xie was appointed as Part-time Research Fellow at CAFR Corporate Finance Research Center and Professor Chang presented him with the Letter of Appointment. Through this cooperation, the two parties will work closely to translate research findings into financial sector advantages for China's future.