On November 20th, 2019, Shanghai Advanced Institute of Finance (SAIF), Shanghai Jiao Tong University and CCB Fund signed a strategic cooperation agreement at SAIF Xuhui Campus.
Sun Zhichen, Chairman of CCB Fund, attended the ceremony, along with Prof. Chun Chang, Executive Dean at SAIF, Prof. Feng Li, Associate Director of China Academy of Financial Research (CAFR) and Co-Director of Shanghai Advanced Institute for Financial Research (SAIFR), Prof. Xiaokang Yang, Executive Vice President of the Artificial Intelligence Institute at Shanghai Jiao Tong University, Prof. Hong Yan, Deputy Dean for Faculty and Research at SAIF, Prof. Jie Pan, Associate Dean at SAIF, and Prof. Xianglin Li, Associate Director of CAFR and Director of FinTech Research Center.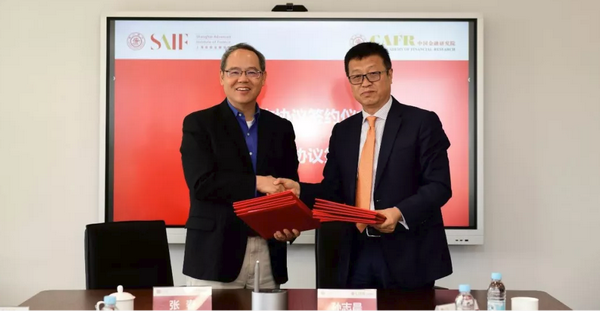 According to the agreement, the two parties aim to strengthen the FinTech capabilities of CCB Fund to the greatest extent and use FinTech as its core driving force to continuously improve its capabilities of investment, customer services, product innovation, risk management and value creation. They will also create an innovation research base and closely integrate cutting-edge technologies with industry trends and practice. The two parties will create an open academic research platform to explore research cooperation on application-oriented topics, cultivate talents that meet the needs of the industry, solve practical problems, serve the structural transformation and drive the prosperity of the industry.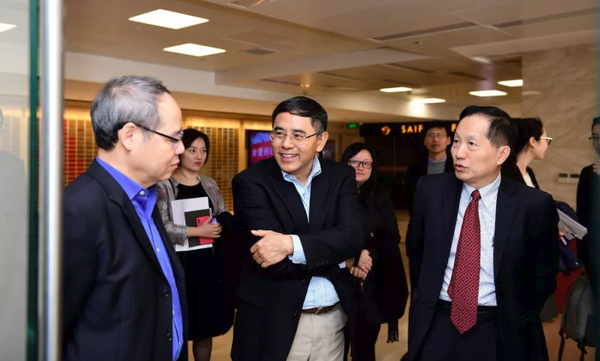 This strategic cooperation is regarded as a valuable practice of "joint innovation" in academia and investment.