Recently, Shanghai Advanced Institute of Finance (SAIF), Shanghai Jiao Tong University released the employment report of its Master of Finance (MF) and full-time Finance MBA (FMBA) graduates in 2019. In spite of the challenging employment situation, the graduates of these two programs continued to rise against the trend, and the average annual salaries rose to a new level, both hitting a record high.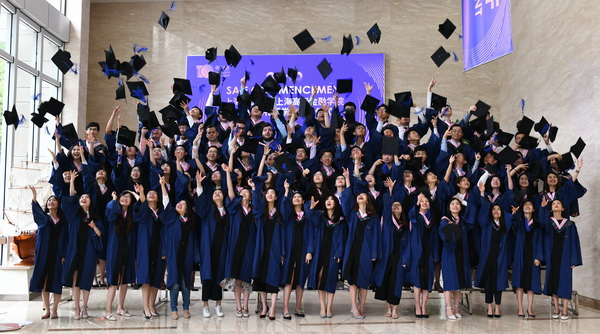 This year, SAIF MF Program saw a total of 86 graduates, an increase of 39 from the previous year, which are the first batch of graduates after the expansion of the Program. There are also 42 graduates from the full-time FMBA Program. In order to help students to find the optimal professional roadmaps, SAIF Career Development Center (CDC) builds on the education philosophy of customized advantage development, provides diversified employment opportunities and solutions and facilitates SAIF graduates fully demonstrate their excellent quality and professional skills in the fierce market competition, who have been generally favored by employers, with significantly increasing salaries.

This year, 12% of SAIF MF graduates and 11% of SAIF FMBA graduates boast a starting annual salary of more than RMB800,000.