The Think Tanks and Civil Societies Program (TTCSP) of the Lauder Institute at the University of Pennsylvania released the "Global Go To Think Tank Index Report 2019 " on January 30th, 2020 (hereinafter referred to as the "Report"). The ranking of "Top 100 Think Tanks to Watch" lists four Chinese think tanks, including Shanghai Institute of Advanced Finance (SAIF), which also enters the list of "Top 100 Best Managed Think Tanks in 2019".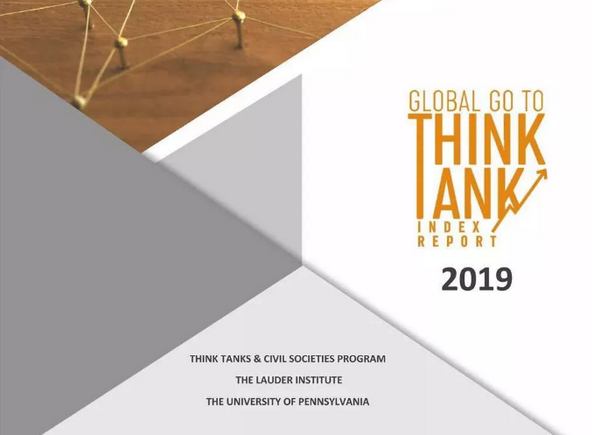 It marks the 14th edition of the Report, which is one of the most authoritative reports of think tank research and development in the world. Through an objective and fair research system, it aims to engage in ongoing research and comprehensive ranking of global think tanks and review their roles in governments and society around the world, so as to strengthen the capacity building and improve the performance of worldwide think tanks.
In 2019, of all the 8,248 think tanks catalogued in the TTCSP's Global Think Tank Database, Europe features the most think tanks, with a total of 2,219 (26.9%). The number of Asian think tanks is the same as last year. China ranks as the third largest country in the world in terms of the quantity of think tanks (507).
SAIF ranks No. 2 in China and No. 38 in the world in "Top 100 Think Tanks to Watch in 2019". In the list of " Top 100 Best Managed Think Tanks in 2019", SAIF ranks 40th in the world, only after the Development Research Center of the State Council (DRC) (31st in the world) among all Chinese peers. These highlights further prove that SAIF's research strength and role of a think tank have attracted worldwide attention.