From January 10th to 11th, 2020, an International Evaluation Committee composed of six world-class experts and scholars from top-notch business schools visited Shanghai Advanced Institute of Finance (SAIF), Shanghai Jiao Tong University (SJTU) and conducted the second comprehensive evaluation on the development of SAIF over the past decade in terms of faculty development, talent training, research platform, school management, alumni relations and other dimensions.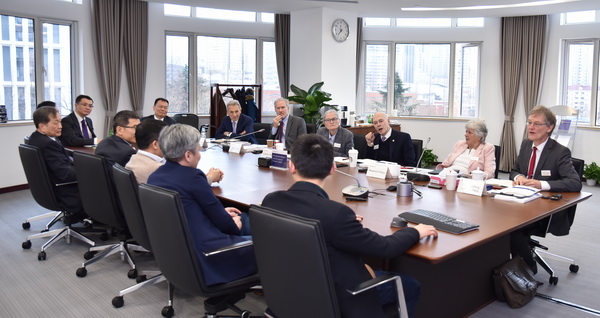 The International Evaluation Committee was chaired by Franklin Allen, Professor of Finance and Economics at the Imperial College London, former Deputy Dean of the Wharton School of the University of Pennsylvania and former Chairman of the American Finance Association. The other five experts included Kathleen Hagerty, Associate Provost at Northwestern University; Rich Lyons, former Dean and Professor of Finance of the Haas School of Business at the University of California, Berkeley; Maureen O'Hara, Robert W. Purcell Chair Professor of Finance at Johnson School of Management of Cornell University and former Chairman of the American Finance Association; Stephen Schaefer; Professor of Finance and former Associate Dean of London Business School and former Academic Director of AQR Institute of Asset Management; and Ernst-Ludwig von Thadden, former President and Professor of Microeconomics and Finance of the University of Mannheim.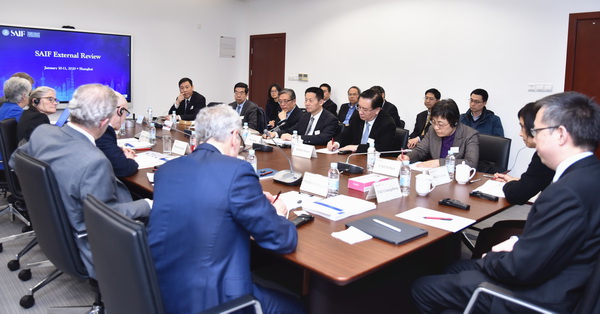 Qing Wu, member of the Standing Committee of CPC Shanghai Municipal Committee, Vice Mayor of Shanghai and Chairman of the SAIF Board, welcomed the International Evaluation Committee on behalf of SAIF Board and thanked the experts for their efforts and contributions on the two-day review. After carefully listening to the feedback from the committee, Qing Wu stated that the experts carried out "diagnostics" for SAIF's development and the valuable suggestions put forward are very inspiring and helpful for SAIF to move forward. In the future, these useful opinions will be integrated into SAIF's practice and drive SAIF's advancement. He believed that with the ongoing attention and support of the experts, SAIF will better serve its mission, cultivate more outstanding financial professionals and contribute to the construction of Shanghai into an international financial hub as well as China's financial sector.