At the Lujiazui SAIF Forum held by Shanghai Advanced Institute of Finance (SAIF) of Shanghai Jiao Tong University on April 22, over 300 experts and scholars on economics, law and regulation gathered to share their research achievements and real-world cases, and explore the challenges in domestic and overseas M&A practices..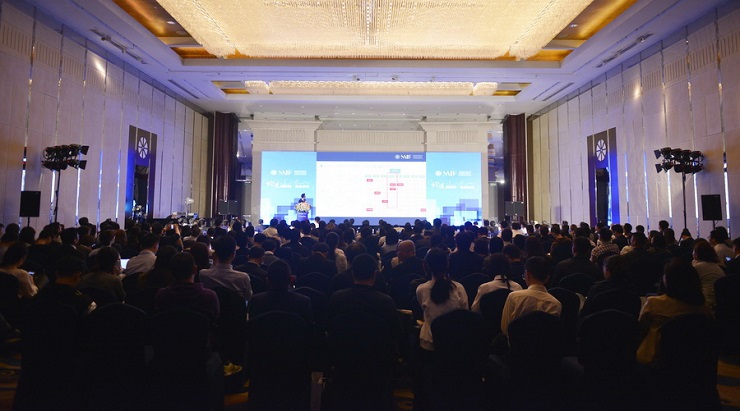 Pan Jie, Associate Dean of SAIF, and Ms. Guo Zhiying, Deputy Director General of Lujiazui Financial City Development Bureau, both delivered a speech on behalf of the organizers. Then, Mr. Li Xunlei, Chief Economist of Zhongtai Securities Co., Ltd. and Qilu Securities Asset Management Co., Ltd. and Vice President of China's Chief Economists' Forum, delivered a keynote speech of "Economic Trends and Opportunities in China". Prof. Qian Jun of SAIF and Vice Director of China Academy of Financial Research (CAFR), shared about the new trends of worldwide M&As among Chinese companies. Furthermore,Xiao Kai, professor of the School of Law, Shanghai Jiao Tong University and Financial Commissioner of Shanghai Procuratorate made a speech on the "criminal and legal risks in financial innovation".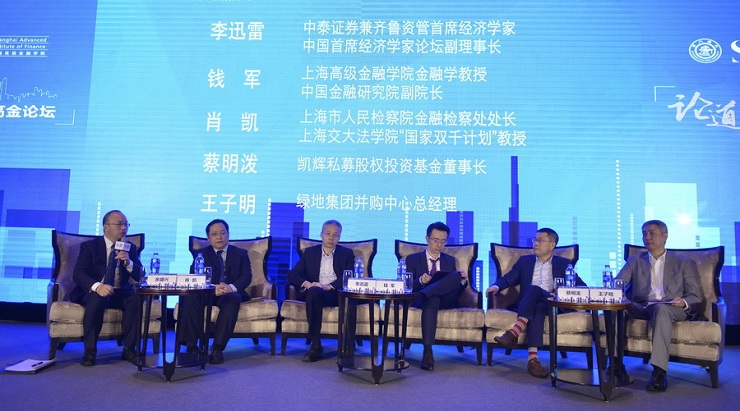 In a panel discussion, three guest speakers, namely Li Xunlei, Prof. Qian Jun and Prof. Xiao Kai, along with Mr. Cai Mingpo, Chairman of Cathay Capital PE, and Mr. Wang Ziming, President of Greenland Group M&A Centre, discussed and explored the innovations and risks in M&A.