Prof. Statty Stattev, D.Sc.(Econ.), Professor of Economics, University of National and World Economy (UNWE), Sofia, Bulgaria, was present at SAIF-CAFR Lecture on November 18th, 2017 and provided an exciting keynote speech on the Belt and Road (B&R) Initiative and macroeconomy in EU, in the front of nearly 200 participants from Shanghai Jiao Tong University Shanghai Advanced Institute of Finance (SAIF) and Antai College of Economics & Management (ACEM).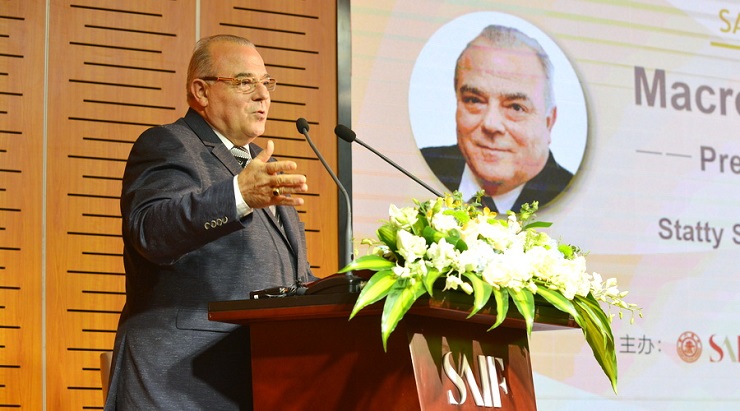 Prof. Stattev, one of the leading scientists, economists and mathematicians in Bulgaria, currently serves as Professor and Chancellor at UNWE, Chairman of Board of Supervisors at Bulgarian National Bank, Chairman of Bulgarian Association of Chancellors and banker.
According to Prof. Stattev, as one of the entrances of China's B&R into EU, Bulgaria is now extensively promoting the initiative and is eager to increase the depth and breadth of its involvement in the Silk Road.
As to the economic development in EU, Prof. Stattev noted that so far, EU's political integration exceeded its economic integration, which resulted in a number of setbacks and concerns to Europe. He hoped that centralized financial and treasury policies would be developed and implemented in the Eurozone.
After the speech, Prof. Stattev also discussed the greatest challenges Bulgaria is now facing and the potential benefits and challenges in "16+1" with Prof. Chun Chang, Executive Dean at SAIF and responded the questions from participants.