The Master of Finance Program (MF) at Shanghai Advanced Institute of Finance (SAIF) of Shanghai Jiao Tong University welcomed 91 new participants from China, U.S., Canada, France, Turkey, Botswana and Malaysia in September 2017.
On September 11, 2017, Prof. Chun Chang, Executive Dean at SAIF; Prof. Feng Li, Deputy Dean at SAIF; Prof. Qigui Zhu, Secretary of the CPC SAIF Committee; Prof. Zhan Jiang, Faculty Director of SAIF MF Program; Prof. Nengjiu Ju; Prof. Richard Wang; Ms. Lin Yang, Assistant Director of SAIF MF Program; and Mr. James Huang, Guest Speaker and Managing Partner at Kleiner Perkins Caufield Byers China (KPCB China), were present at the opening ceremony, who greeted the new participants with inspiration and expectations.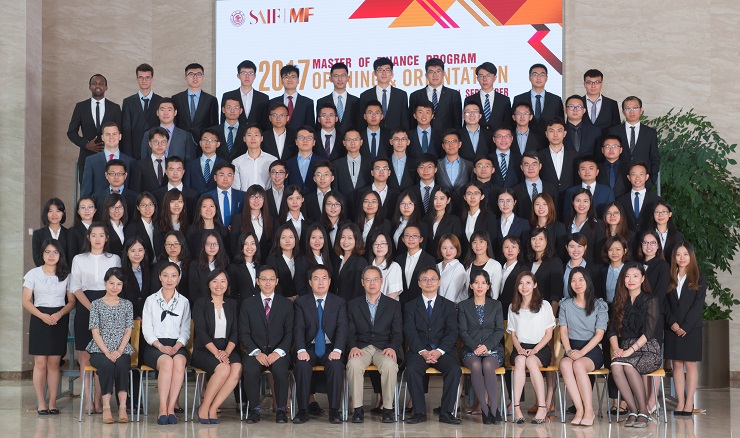 Looking at China's economy today, Prof. Chun Chang expressed his outlook to these new SAIFers, "It is widely acknowledged that SAIF has the most comprehensive architecture of financial education, which has fostered numerous financial leaders. However, in addition to the existing accomplishments of SAIF MF Program, we need to look forward to the future. It also applies to our participants, who are mostly at the early stage of their career and life. To successfully navigate the long journey ahead, it is important to remain both ambitious and realistic. Though SAIF offers an excellent foundation, you shouldn't merely use it to find an ideal job. China is in a process of enormous changes. It's your mission to rejuvenate the Chinese economy, expand your vision, and explore how you can make a difference to the financial sector in China and across the world."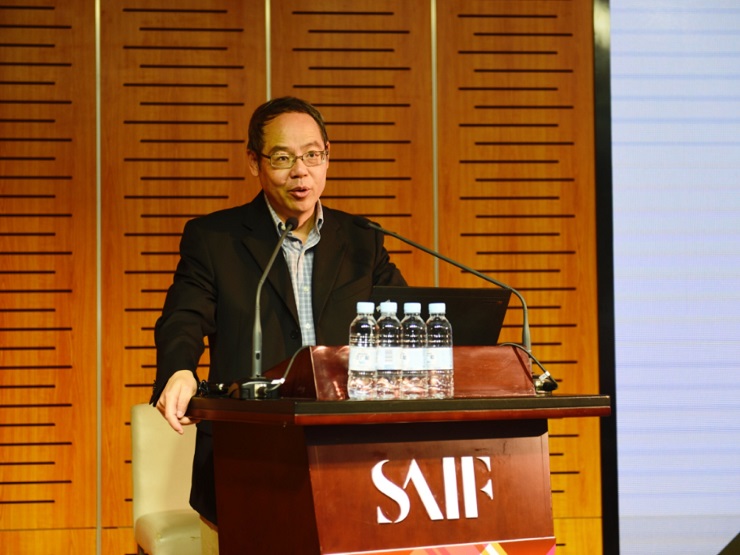 Prof. Feng Li pointed out that SAIF MF Program is one of the most competitive programs, both in China and abroad, which provides world-class faculty, outstanding educational resources and courses with global vision. He explained that "future depends on your choices and persistence", and encouraged the participants to capture every opportunity and enhance their professionalism and leadership.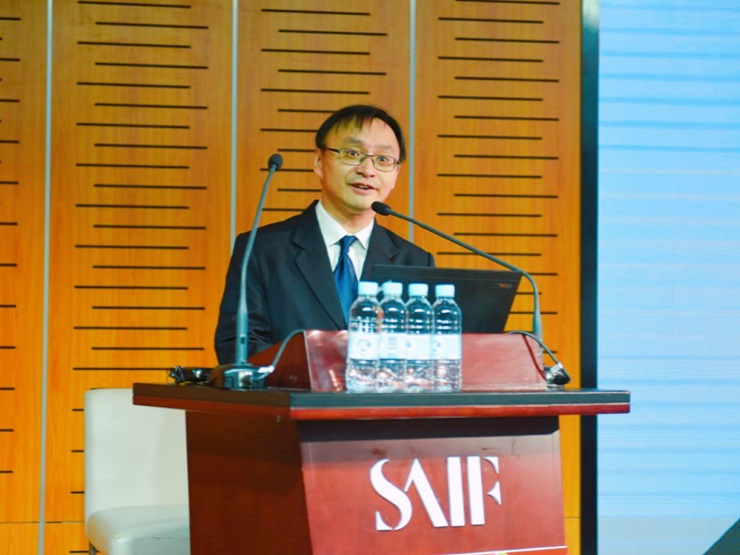 As the guest speaker, Mr. James Huang from KPCB China shared his insights on Investment, Leadership and Global Vision, and highlighted that it is essential to broaden one's horizon in order to create a roadmap with length and depth.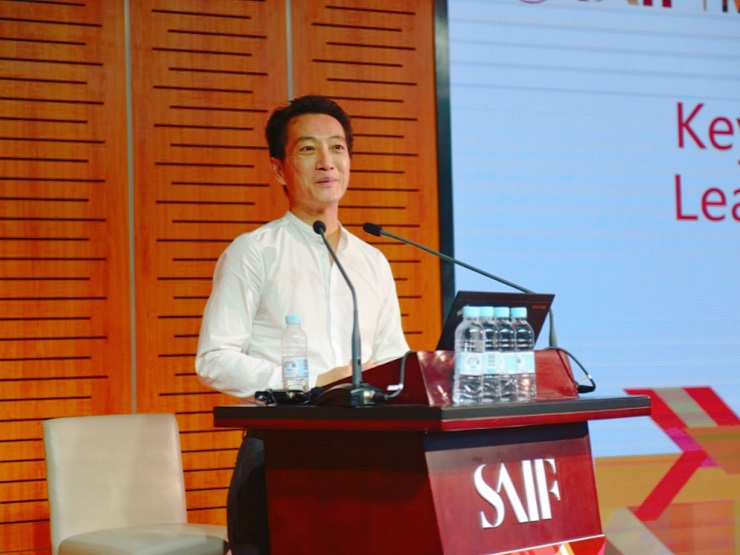 Prof. Zhan Jiang showcased SAIF MF's mission and compared it to other leading business schools in the world. She highlighted that SAIF is committed to training versatile professionals with state-of-art financial theories and techniques in the operation and mangement of Chinese and worldwide financial businesses, and also creating business leaders with global vision, remarkable capabilities and innovation. Therefore, the curriculum of SAIF MF Program covers a number of specialized courses in relation to quantitative finance and corporate finance. She hoped that MF students would actively and passionately study these topics and become business leaders of future.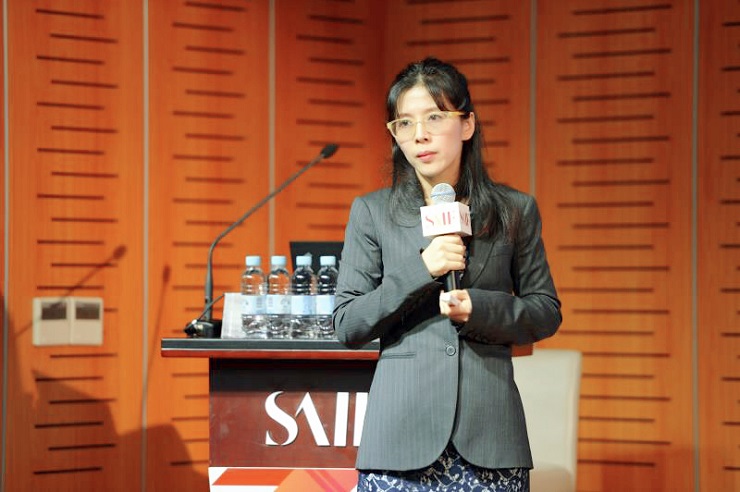 Ms. Lin Yang briefly reviewed the Program and emphasized that both hard and soft skills are indispenable. According to her, there are plenty of smart guys in the financial world, but it still calls for realiable professionals. She extended her expectation that the participants would make full use of these two years at SAIF for continuous improvement and growth.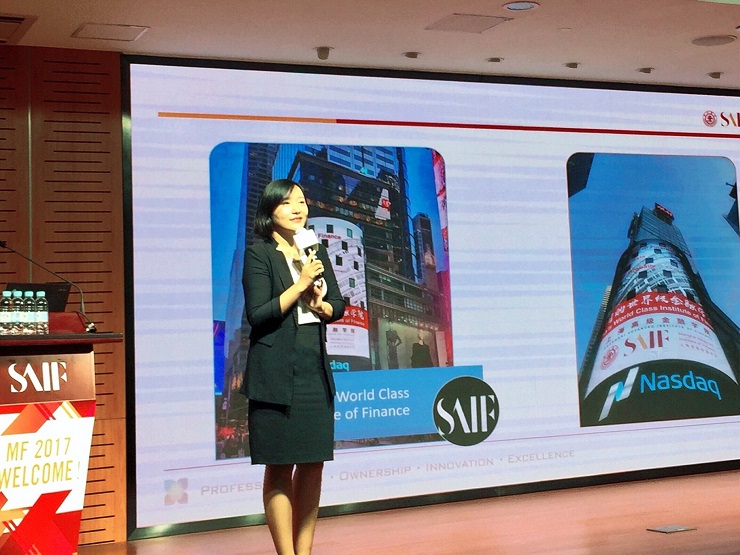 Mr. Jiawei Yin, a representative of SAIF MF 2016, shared his experience at SAIF and provided some valuable advices in terms of study and life, followed by a speech addressed by Ms. Ge Tian, a representative of the new cohort. She mentioned, "SAIF has a rigid process of interview and it took me some time to prepare for it. However, at the moment that I received the offer from SAIF, my joy was incredible, for all the efforts paid off."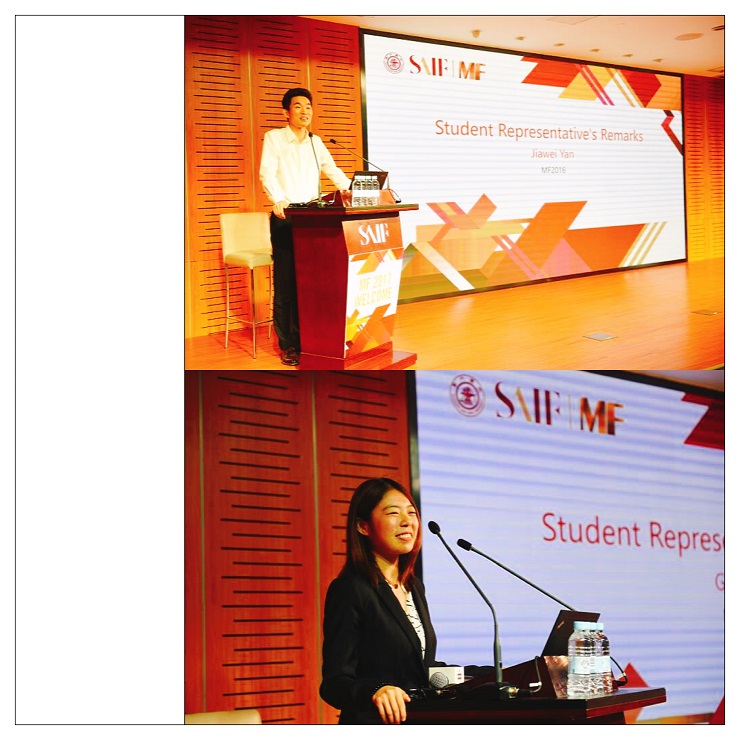 Moreover, other staff from ESO, CDC, IT and SAIF MF Program offered more information on the program, curriculum and future career development.
A number of interesting activities added fun to this solemn event, including the existing outreach and icebreaking games as well as the amazing evening party, which paved the way for the 2-year program at SAIF. We all hope that the next two years would be a fruitful and memorable expereince for SAIF MF 2017.