On July 9th 2017, Shanghai Advanced Institute of Finance Master of Finance Program held 2017 SAIF MF Commencement successfully. Prof. Jiang WANG (Chair of the Academic Council at SAIF), Prof. Chun CHANG (Executive Dean at SAIF), Prof. Feng LI (Deputy Dean at SAIF), Prof. Zhan JIANG (Faculty Director of MF Program), Ms. Lin YANG (Assistant Director of MF Program) and all staff from MF Program shared the joy of graduation with the MF 2017 graduates as well as their families together.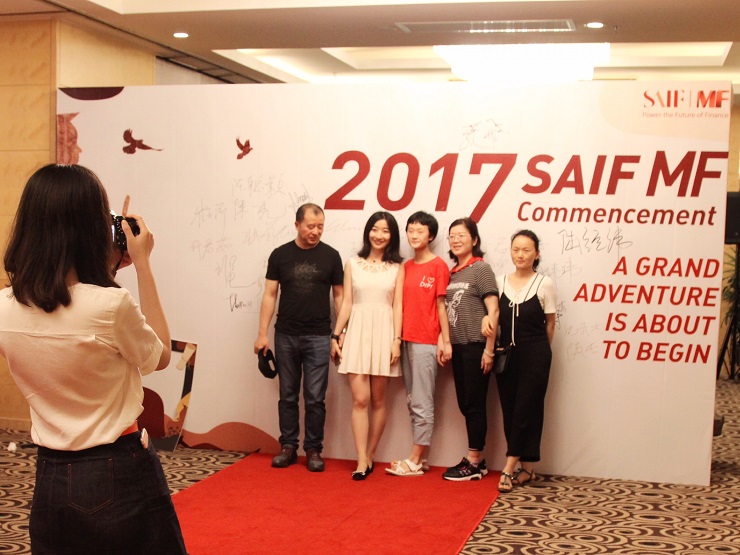 Graduates received crystal photo frames as graduation souvenirs, embedded with the photo of opening ceremony when they just arrived at SAIF. Teachers and students had a lot of fun posing on the red carpet at the opening of the commencement. Prof. Jiang WANG, Prof. Feng LI, and Prof. Zhan JIANG gave speeches and extended their wishes to graduates respectively.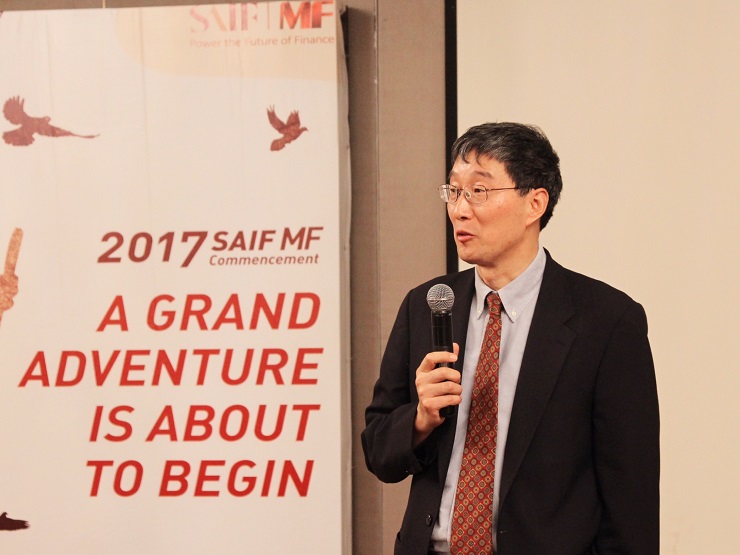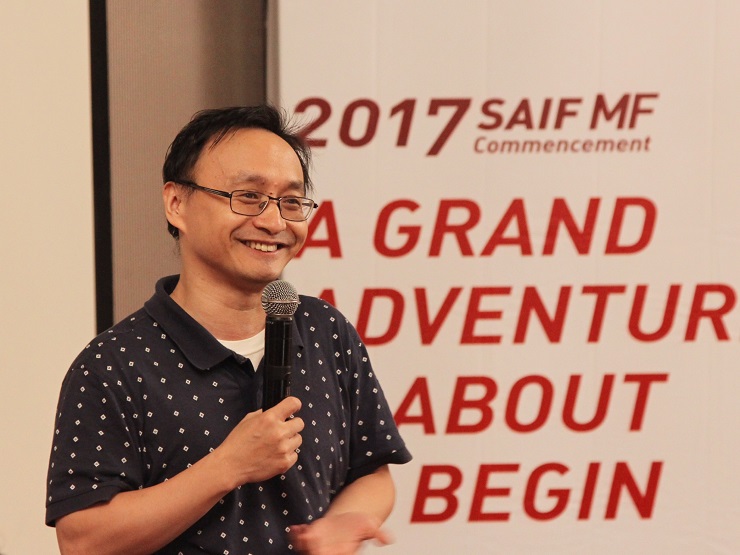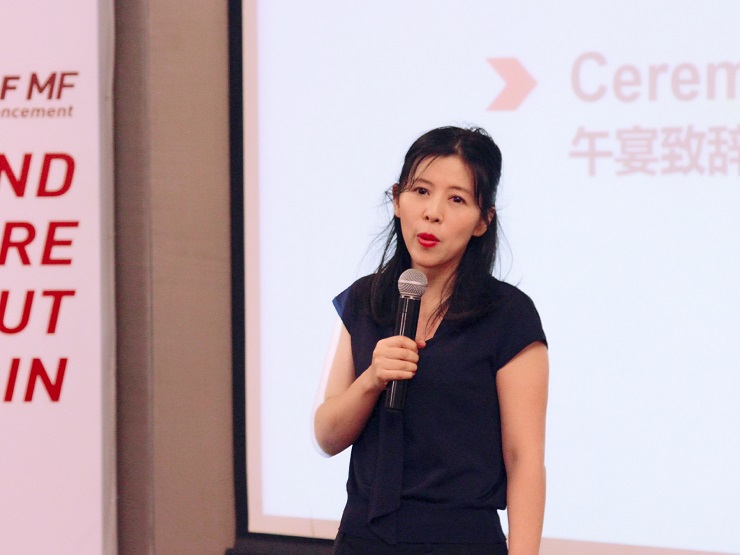 A MV designed for the commencement reminded students of the previous memories during their two-year study here. Then, professors gave awards to students who won Excellent Graduation Thesis and Outstanding Student Ambassadors.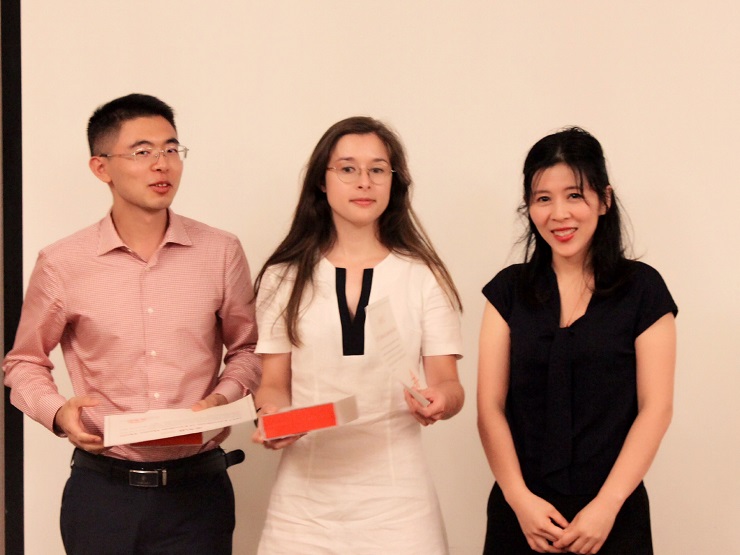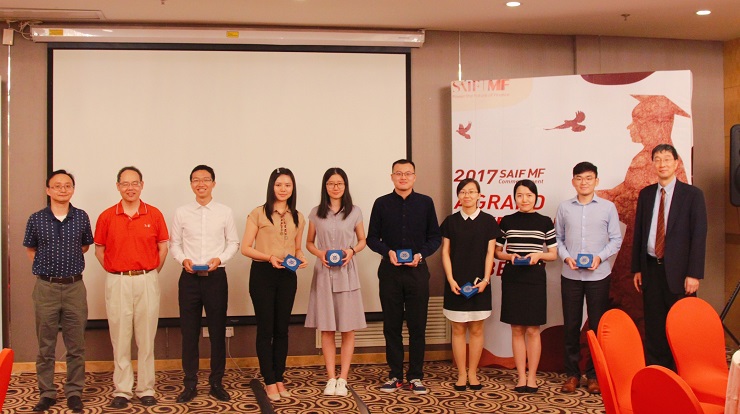 Two songs sung by 6 graduates lively struck a chord with the audience. During the lunch time, teachers and students toasted each other and expressed the sincerest wishes.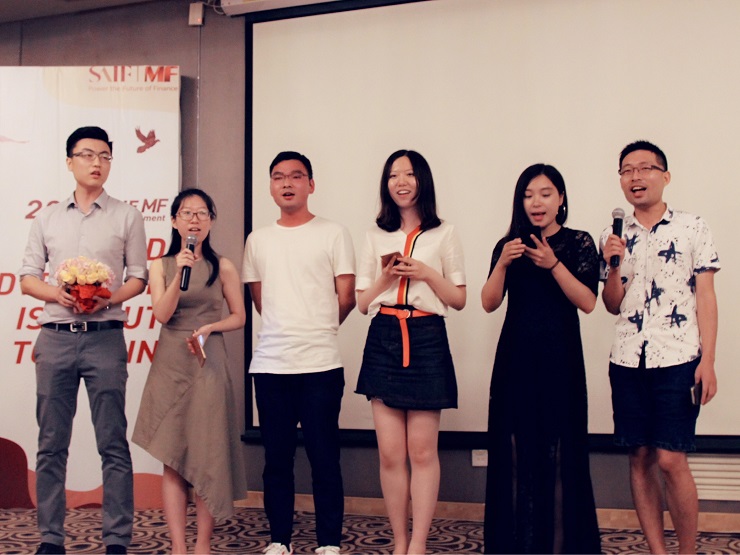 Messages from MF Graduates:
Once a SAIFer, always a SAIFer

——Wenqi CUI

The greatest fortune is to meet you in SAIF.

——Kai YIN

SAIF allowed me to connect with people that I would probably have never met in another situation, which I am very grateful for!

——Camille

To 15 MF SAIFer: May the force be with you.

——Shenmin CUI

How lucky I am to have something that makes saying goodbye so hard.

——Jiabo ZHANG

Thank you all dear SAIFers! We may finally be the ones we wanna see in the world.

——Nan ZHENG

It's my honor to witness your first step towards the life you want. And there will always be my blessing even miles apart.

——Wenchao YIN