On May 13th 2017, 7 students from MF16 participated in the volunteer work of "Stray Animal Adoption Event" launched by Think Adoption and Cats and Dogs League. It is the second time that MF 16 students take part in this event. The event not only increased the awareness of animal protection but also gave students a chance to make their own contribution to animal adoption.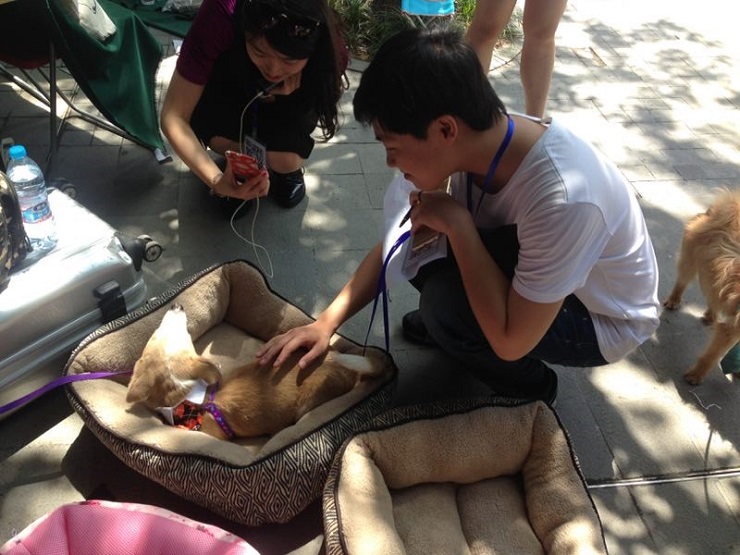 The adoption event consisted of two parts, including stray animal adoption and a charity sale. The 7 Volunteers from MF 16 were assigned different responsibilities in the event. 2 of them were responsible for the charity sale, 2 helped venue layout and the other 3 helped to care for the animals.
Stray Animal Adoption
44 cats and 27 dogs were present at the adoption, most of which were stray cats and dogs abandoned by their previous owners. These stray animals were rescued by charity organizations and were temporarily fostered by them. At last, 8 cats and 1 dog were adopted, and another 3 people filled in the letter of adoption intent.
Charity Sale
The merchandises of the charity sale were provided by different animal charity organizations, including pet food, pet accessories, pet sterilizers and etc. The money raised from the charity sale would all be used to cover the temporary fostering expenditure. At last, over 1900 RMB was raised in charity sale that day.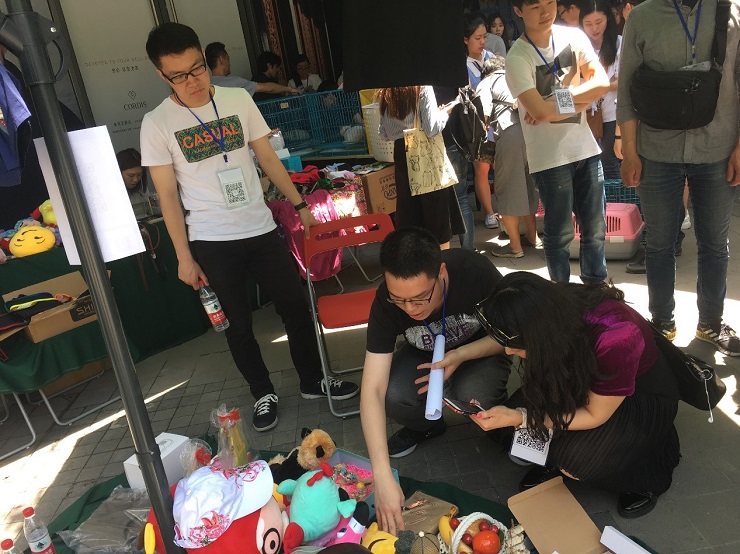 The volunteers were all proud of the efforts they made in helping animals find their home. Furthermore, they became aware of the fact that purchase of pets can be replaced by adoption.