On April 29th, teachers and students from SAIF MF program participated in the volunteer work "Run for Love" held by Zoetis, the former Pfizer's Animal Health Department as well as the first animal health company in the United States, in order to celebrate the 17th World Veterinary Day and to raise more awareness for stray animal rescuing.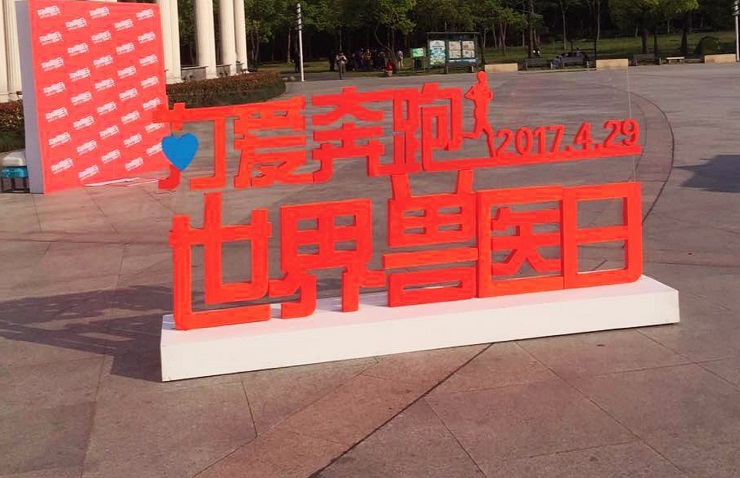 The "Run for Love" event is a 5-kilometer marathon held in 4 cities. All registration fee collected from Shanghai would be donated to the stray animal nonprofit organization "Think Adoption" for the TNR program (Trap, Neuter, Return). Additionally, Zoetis will donate drugs with equivalent worth of money to Think Adoption as well.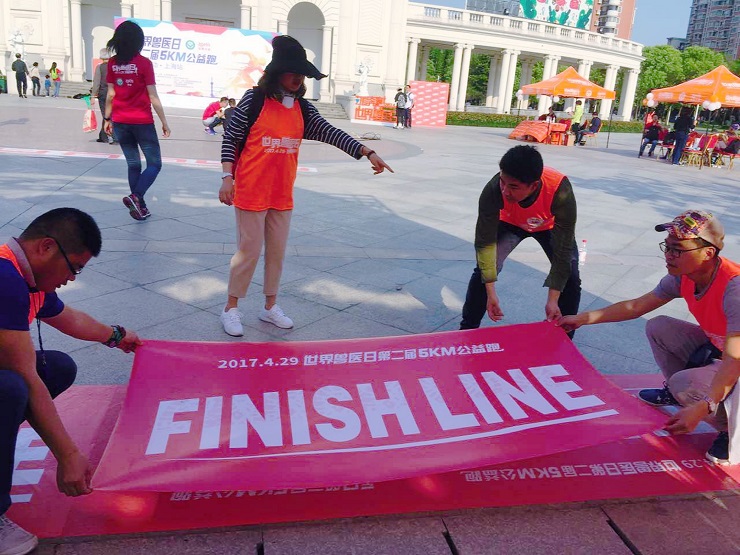 Over 300 people signed up for the "Run for Love" marathon, including one MF16 student and two teachers from SAIF. 12 Volunteers from MF program were assigned with different tasks. One of them was responsible for the warm-up before running, two were the assistants of the starter, and the other nine were responsible for route guide and material supplies on the track. The result was very inspiring with over 100,000 RMB raised and all donated to Think Adoption.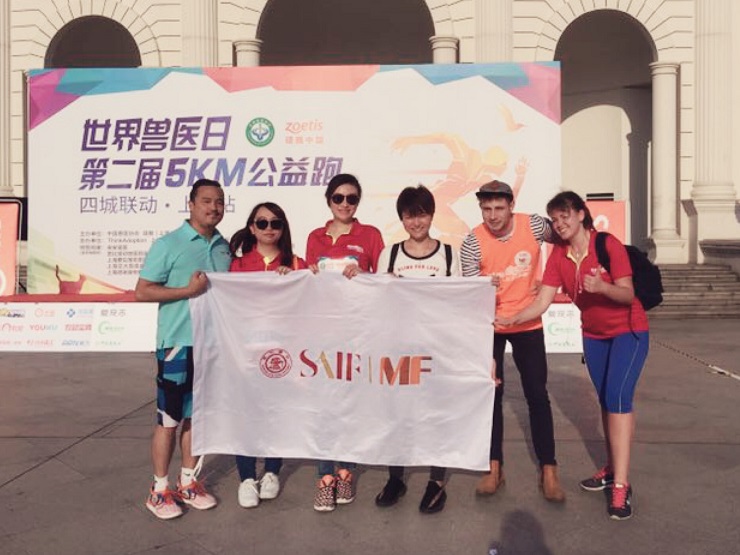 Volunteers all found the event very interesting and meaningful. On one hand, they contributed their own efforts in helping those adorable yet miserable animals to stay healthy and to find a home; on the other hand, they realized the importance of health and exercise from the exciting marathon.