2017 International Youth Leadership Finance Summit (IYLFS) was hosted by SAIF Master of Finance program at Shanghai Jiao Tong University from Jan 13th -17th. 83 outstanding students from 34 top universities all over the world have been well selected to attend the final competition.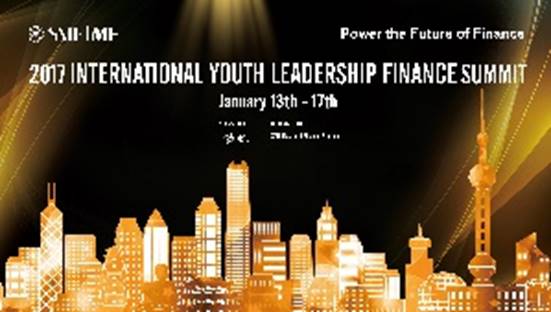 Participants from 19 top universities from Europe, North America and East Asia, and 15 schools from Chinese C9 and 985 universities have been randomly divided into groups with assigned topics three weeks before final competition. Insightful discussions have been delivered on topics under the subjects of the Future in Capital Market and Global Changes and Macroeconomics. All teams presented unprecedent level of deep fundamental knowledge, innovations, coverage of modern market trends and both analytical and presentation skills.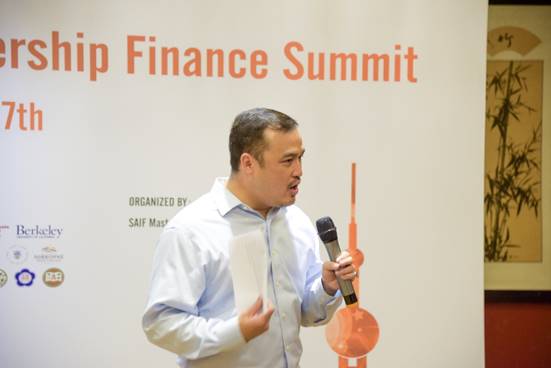 Prof. Charles Chang delivered opening speech for 2017 IYLFS
Topic setting of IYFLS advances with times. The Committee introduced the concept of Fintech innovatively. Topics show the concern on the relevance of financial industry and environment, social responsibility and company management. Participants were randomly divided into 20 groups and picked up topics by drawing lots three weeks before the competition. Time constraints and remote communication provide a good opportunity for all participants to improve their leadership and organization skills. Winners can not only get 2,000 RMB but also receive CFA Excellence Scholarship.
Dr. Seth Huang, Director of SAIF MF, is invited as judge for 2017 IYLFS. Several guest judges from financial industry have also been invited, including Lei Hua (managing director of International Business Shanghai Futures Exchange), Zhipeng Sun (executive director from Shanghai Lujiazui International Financial Asset Exchange), Ran Yi (Co-Funder &CIO of Quattro Quant, deputy general manager of YXWY Fund), and Katherine Han (Senior Analyst of MSCI ESG Research). They gave feedbacks from the very forefront of their respective fields. Winners are selected according to their performance for presentation and Q&A session. 2017 IYLFS is also sponsored by CFA China and MISC.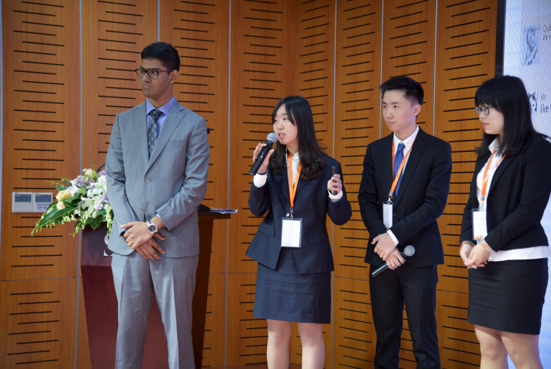 Insightful presentations on the competition day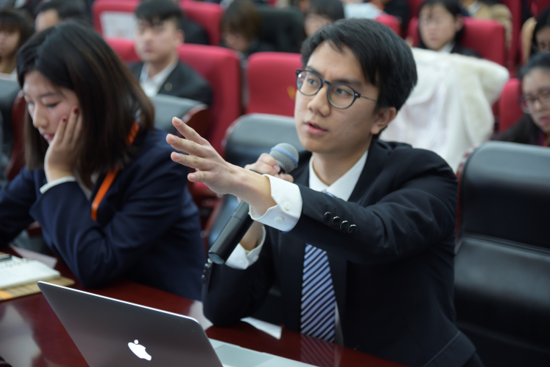 Intensive debates with other participants
Besides intensive competitions, a half-day culture event was arranged for all participants at SAIF Lujiazui Campus. Both international and domestic students enjoyed to observe and learn from the Chinese traditional craftsman.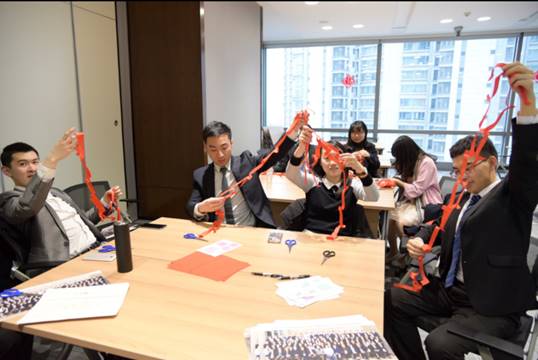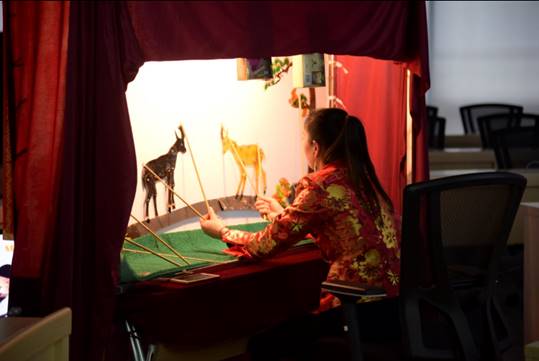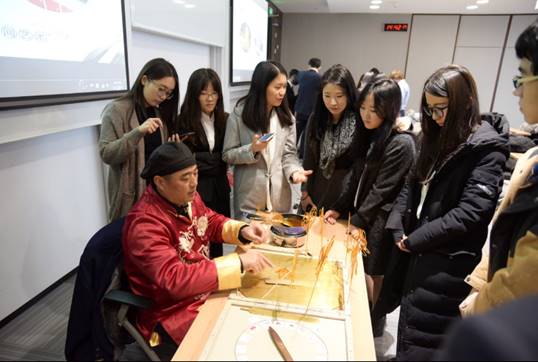 Various activities on culture day
Eventually, 4 winner team awards were taken by participants from 16 top universities, including Princeton University, MIT, UC Berkley, Peking University, Tsinghua University, SJTU and so on. Moreover, 4 best performance participants have been voted by audience, including Nataliya Leshko from University of Toronto, Wendy Chong from Peking University, Yirui Luo from Sichuang University and Gavin Zhang from Princeton University.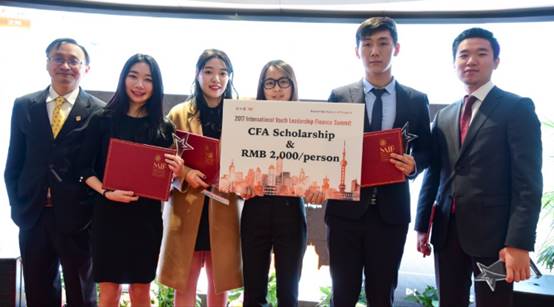 Deputy Dean, Prof. Feng Li gave awards to Best Team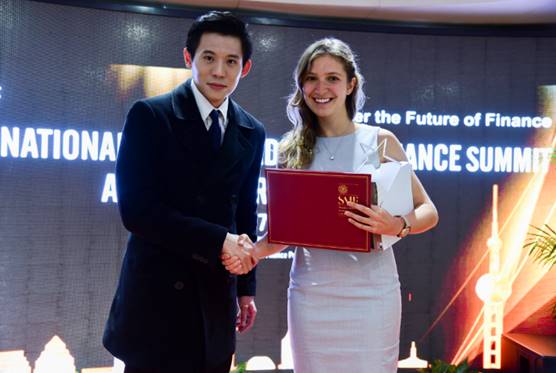 Director of SAIF MF, Dr. Seth Huang gave awards to Best Performance
Special thanks should be given to honorable judges, MF team that includes Lily Li, Sophie Shou, Vivian Zhang and Chris Gao and volunteers who have contributed to the success of the summit.
About IYLFS
IYLFS, being held annually since 2003 by SAIF MF, aims to provide an interaction and learning platform for outstanding undergraduate students, as well as to cultivate their leadership, communication and organizational skills. The summit also offers students with the opportunities to interact with industry leaders face to face. Four summits have been held successfully, during which 523 carefully selected undergraduate students from 40 top universities worldwide participated in the event. Students from Princeton University, Cornell University, Columbia University, University of Toronto and University of Waterloo, and other Ivy League or well-known universities took active participate in 2017 IYFLS.
About SAIF MF
The Master of Finance (MF) program has been the flagship program at SAIF since it first matriculated students in 2009. In 2016, the SAIF MF program made a strong debut in the Financial Times' annual ranking of the best MF programs in the world, ranking 2nd in Asia and 28th in the world. SAIF MF ranked 1st in Asia and 2nd globally for value for money. Currently, SAIF MF stands as one of the most prestigious finance programs in Asia.
SAIF MF is an all-English program with a rigorous curriculum combining in-depth study of quantitative techniques with pragmatic, hands-on business problem solving. Offering a world-renowned faculty and an internationally diversified class profile, SAIF equips students with the creative thinking and global perspective required to address market challenges in both developed and emerging economies.
SAIF MF's mission is to "Power the Future of Finance" through developing future finance leaders. It provides a unique curriculum to teach students to be articulate, sociable and kind. It also instils students with utmost discipline, deep financial expertise and strong integrity. With a full-range training, SAIF MF aims at being the most distinguished program for top talents in Asia.
Contact Us:
Add: Room 402, No. 211 West Huaihai Road, Shanghai, 200030, P.R. China
Website: http://mf.saif.sjtu.edu.cn/en
Email: mf.summit@saif.sjtu.edu.cn
Facebook: SAIF MF
Wechat: SAIF-MF