Hearing the name "Shanxiao", which means "roaring in mountains", you might come up with a boy full of energy and strength. Surprisingly, though Shanxiao is also energetic and conversable, SHE is a girl from Chongqing, delicate, likable and feminine. However, over time, you will discover her openness and coolness as her name implies.
That is Shanxiao Zhang, a freshman of SAIF MF 2017, aka "Brother Shanxiao".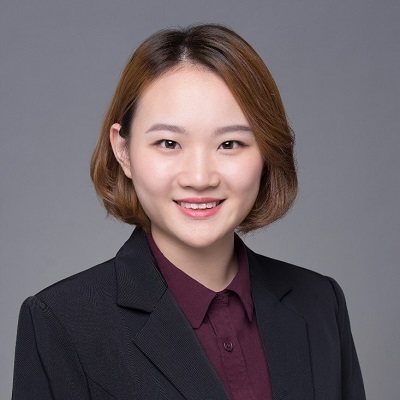 Logic Guided me from Geology to Finance
Graduated from the School of Earth and Space Sciences, Peking University, Shanxiao was also granted with a Bachelor of Economics from the National Development Institute of Peking University. Born in a family of educators and influenced by her father, a physician, she was enchanted by mathematics, physics, programming and all other disciplines and topics related to logic, ever since her childhood. In the 1st semester of her senior year at high school, Shanxiao took part in a Geoscience Summer Camp organized by Peking University and later was recruited by the Department of Geology at Peking University, thanks to her outstanding performance during the camp.
Though it seemed that she was on the right track, once on campus, she found her study deviated from logic and wondered whether she really wanted a career dealing with geology, landform and rocks. Therefore, Shanxiao started to explore unknown territories, by studying in Physics in her freshman and sophomore years, and also sitting in the classrooms of History and other subjects. After all these efforts, she turned to finance. In the 1st semester of her junior year, Shanxiao managed to participate in an exchange program at the Faculty of Science of The University of Hong Kong. During this one-year program, she established a general perception on finance, "I enjoy the fun of finance, which involves the logic of mathematics, capitalizes on my previous knowledge base and skills of mathematics and science, and interacts with applications and reality, while it isn't too academic or abstract. It appeals to and fits me perfectly."
At the end of the exchange program, Shanxiao returned to Peking University for the 2nd semester of her junior year and immediately started her efforts. In addition to the courses of Geology, she also applied for the 2nd degree program of Economics, not to mention TOFEL and internship at a financial institution. Thanks to her dedication and extraordinary ability of learning, Shanxiao completed all the courses of the three-year Bachelor of Economics Program in just one and half years. "During that period, I worked so hard that I doubled the workload of my classmates. However, I made it and became better, with more sound fundamentals of Finance...", claimed Shanxiao.
An Open Environment of Diversity
"SAIF is quite open-minded, which focuses on today and tomorrow instead of yesterday. Therefore, SAIF MF students are diverse, from all kinds of disciplines. It's particularly interesting, because we often take different perspectives even when studying the same course," noted Shanxiao. Though on the campus in Beijing, she paid attention to Shanghai Advanced Institute of Finance (SAIF) based in Shanghai. However, the participation in Mini Camp organized by SAIF MF Program in March 2016 brought her closer to SAIF.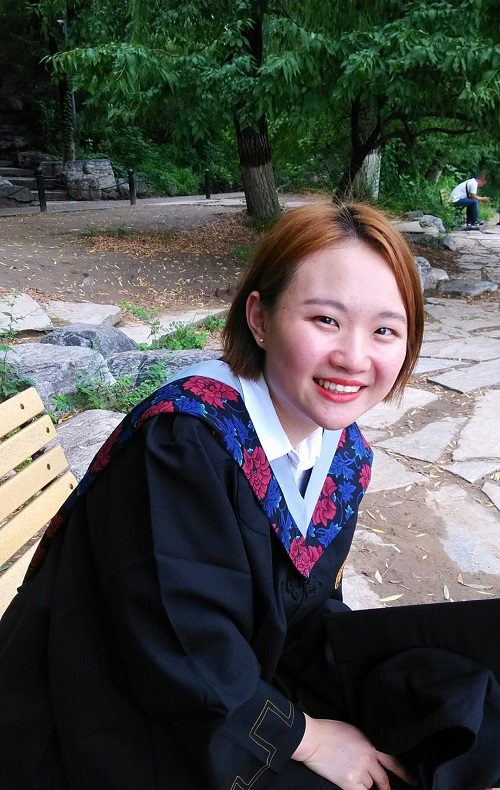 "I read about SAIF's Mini Camp and immediately registered. I took part in a variety of activities, attended the training of business etiquette and sat at Prof. Nengjiu Ju's course of Finance, which created an in-depth understanding on SAIF. The subsequent field visit to SAIF Shanghai Campus helped me make the decision."
After over two months on SAIF campus, Shanxiao described her experience and perception as "being pushed forward in a mighty current". Every day is fully scheduled, with courses, assignments, workshops of financial institutions or preparation for CFA and CPA tests. Though this situation of multi-tasking is busy and exhausting, she understands it also creates fast progress. "By communicating with amazing classmates, it always reminds me to reflect what I really want to do, what I can actually do and what is the direction of my future," said Shanxiao.
In fact, before her enrollment at SAIF, Shanxiao served as an intern at a number of buy-side and sell-side financial institutions, including Citic Securities, Haitong Securities and Grand View Capital, which also helped her identify the capabilities required by her career roadmap, for example, industry analytics, programming and other computer skills, financial analysis and valuation modeling. Without systematic training, one or more skills may be missing from a holistic mindset of financial analysis. SAIF MF Program offers both financial fundamentals and elective courses, including quantitative programming calling for exceptional mathematical and scientific knowledge. Meanwhile, SAIF also provides enriched resources and training programs to structure knowledge framework and capabilities in terms of financial analysis and valuation modeling, which helps her customize her own curriculum.
Fresh and Independent
Though Shanxiao fell in love with finance at the first sight during her undergraduate study, after joining SAIF, she actually explored the world of finance and realized what she wants and is able to do. Shanxiao recalled that during the first consulting session of Career Development Center (CDC), the staff helped students to sort out their hobbies, interests and strengths, and then provided resources accordingly. "For example, some of the students are eager to enter the business of investment banking, so CDC will invite some investment bankers and interviewers from financial institutions for lectures. If you prefer industry research, CDC will work with Oriental Securities in joint training and courses."
Shanxiao stated that she would focus on buy-side research on the secondary market of public funds, "I believe it's perfect for my personality. On one hand, I prefer a workspace of equality, freedom and communication. On the other hand, it convinces people with logic instead of seniority." Moreover, the investment decisions of buyers directly influence the market, which means the results of her investment analysis is directly assessed by market performance and such immediate feedback will create pressure and "growing pains". "Many of my classmates plan to serve as IBD in international banks. My career roadmap is new and fresh," smiled Shanxiao.
Independent and courageous enough to face pressure, she reveals her coolness and muscularity. Due to her energy and aggressiveness, she is often called "Brother Shanxiao" or "Mountain King" by her peers.
In fact, similar to other girls of her age, she also loves Korean soap operas, hiking, scuba diving and other adventures, who holds an Open Water (OW) license. "Under water, you will feel clear and pure, discovering a world and yourself in a totally different way."
That is our Shanxiao, energetic and lovely, yet strong and brave. We hope this independent and decisive girl would enjoy a smooth and successful journey to her dreams.