SAIF Financial Forum organized by Shanghai Advanced Institute of Finance (SAIF) was held in Fuzhou on July 1, 2017 under the theme of "Trends and Innovation: Financial Reform and China's Economy". At the forum, open dialogues on the trends and opportunities for economic and financial development of China were staged among renowned economists, financial scholars and executives of financial institutions, including Dr. Shusong Ba, Chief Economist of China Banking Association and Chief Chinese Economist of Hong Kong Exchanges and Clearing Limited; Yan Hong, Deputy Dean and Professor of Finance at SAIF; Yidong Zhang, Chief Strategy Analyst of Industrial Securities and Deputy Director of Industrial Securities Research Institute.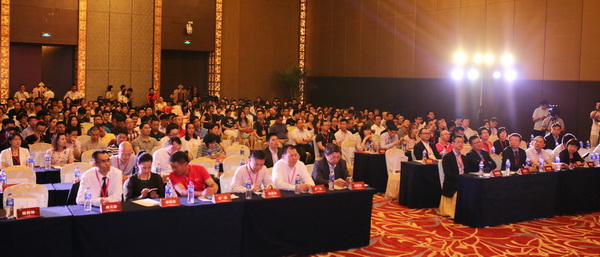 Prof. Chen Xinlei, Deputy Dean of SAIF, delivered an opening speech. Dr. Shusong Ba delivered a keynote speach entitled "China's Economic and Financial Policy in 2017: Review and Prospect". Yidong Zhang elaborated the "world of core assets" from three perspectives. Prof. Hong Yan made a keynote speech about "the development of private equity investment industry and the opportunities of asset allocation".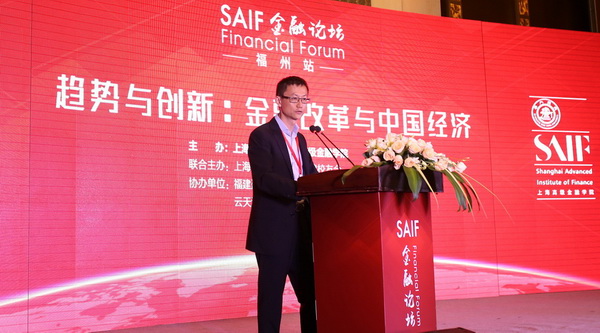 Xinlin Zheng, President of Fujian OneBank; Dachun Lin, founder of Sunnada Communication and Chairman of WinfundInvestment Management Company; Xiang Kong, head of the financial sector and Senior Analyst of CIB Research, joined the above speakers for the round table discussion, at which they shared latest research findings, practical experience and insights about the current development and reform trends of the financial industry and the overall economy. The forum attracted about 400 high-end audiences, including financial academics, practitioners and regulators.