On July 18, 2017, Shanghai Advanced Institute of Finance (SAIF) granted its first "SAIF Research Award" and "SAIF Teaching Award" specially for professors who have made outstanding achievements in academic research and teaching.
Yu Yuan, Associate Professor of Finance and Director of PhD and Ms-PhD Program, won the "Annual Research Award"; and Zhan Jiang, Associate Professor and Director of MF Program, and Jun Qian, former Professor of Finance, received the "Annual Teaching Award".
The objective of the Annual Research Award is to encourage and recognize excellence in academic research. In particular, it aims at promoting research that is innovative and has long-term impact on our understanding of important China-related issues.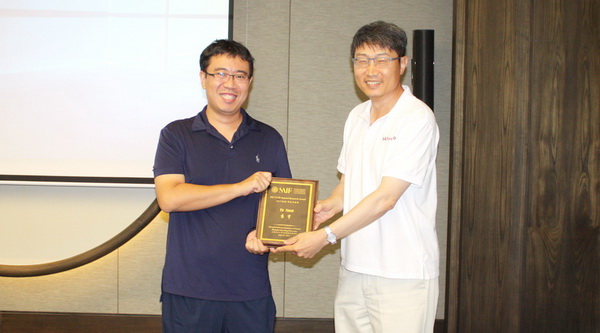 "Professor Yuan has built a well-recognized research record and maintained outstanding productivity in top quality research in recent years," said Professor Tan Wang, Deputy Dean and Chair of the award committee.
Professor Yuan, whose research interests include asset pricing, behavioral finance and international finance, joined SAIF in 2012 and has since published a number of important papers in first-class international financial academic journals.
SAIF Teaching Award is intended to honor and recognize SAIF faculties who are making extraordinary contributions to SAIF by their commitment to teaching excellence.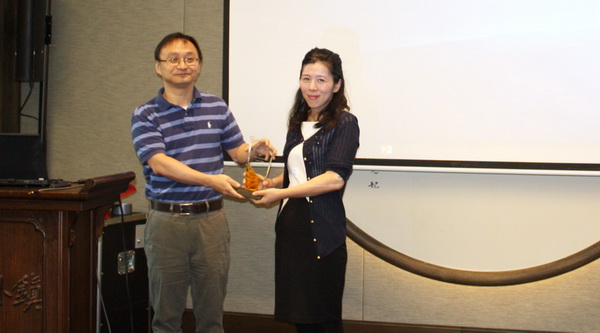 Prof. Zhan Jiang excels in promoting students' experience and stimulating their enthusiasm in class, while Prof. Jun Qian successfully integrates his research findings with EMBA teaching, according to the award committee. Both received high ratings from their students.