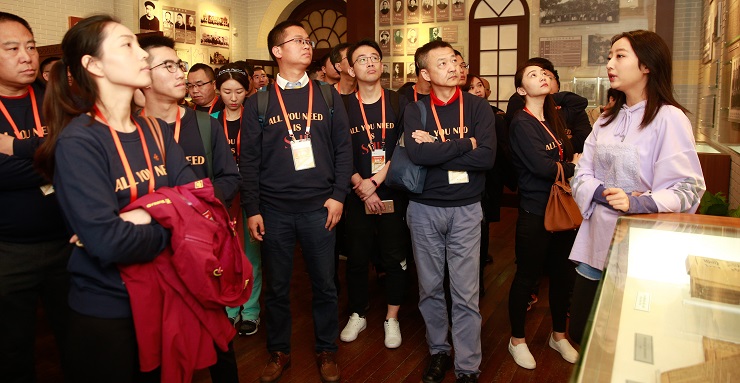 Built upon SAIF's strong financial pedagogy, research capability, and integration with top global financial education resources, SAIF EE is well positioned to provide one-stop education products and services customized for institutional clients.
SAIF EE's customized courses are flexible and responsive. By combining financial theories and innovative practices of both Western and Chinese markets, the courses are designed to provide in-depth analysis and interpretation of hot-button issues in global finance. Moreover, they are also intended to help clients build interaction platforms for internal management and enhance cohesion and solidarity across the organization.
The focus of the program is on establishing long-term strategic partnerships with financial institutions and other companies to gain a deep understanding of their strategic development. On this basis, the program then aims to build a complete set of tailor-made financial management training regimens that fit a student's specific objectives and working scenarios.
Program Features
Client focus
The dedicated project team will work closely with clients, providing one-stop product and service solutions ranging from demand research to client interview, course design, consultation, class operation, feedback, and course optimization & evaluation - with a focus on both the substance and form of courses.
Nonpareil teams of experts
The program boasts a world-class teaching team, unrivaled in both China and Asia, comprised of tenured finance professors from top global business schools, policy makers, and leading figures at the forefront of industry.
Systematic, forward-looking courses
Combining financial and management practices, the program seeks to provide comprehensive, multi-module professional courses to students that cover a diversity of perspectives, including: business nature and innovation; depth and breadth; status quo and trends; individual and organization; and domestic and international.
Customization to meet diverse needs
With global vision and financial strategy as the pillars, the program focuses on addressing the pain points in organizational value creation and management reform. By helping to integrate institutional players across the value chain, we support enterprise strategy implementation and talent development (and improve clients' sustainable competitiveness).
Innovative teaching approach
Interactive and heuristic teaching is adopted to facilitate the combination of theory learning and real-world business scenarios. The program aims to address opportunities and challenges in finance and management through team building, company visits, case studies, dialogue with senior industry experts, action and learning groups, and simulated management scenarios.